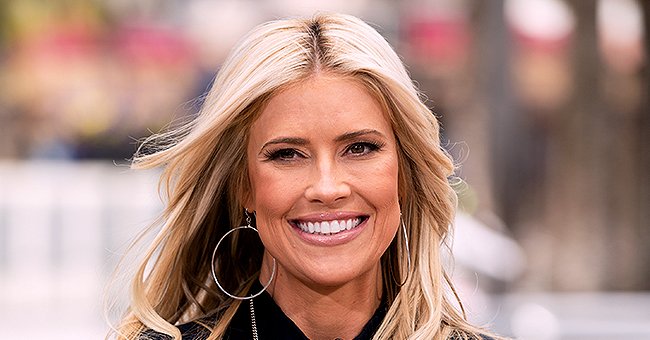 Getty Images
Christina Anstead of 'Flip or Flop' Fame Melts Hearts with Photo of Adorable Baby Hudson as He Turns 4 Months Old

Onscreen diva Christina Anstead mesmerizes her fans with a picture of her cute 4-month-old baby, Hudson London.
The talk show host had her son in colorful outfit, seated inside a baby car seat, and the photo also showed Hudson wearing a cute smile.
The photo was captioned "4️ months old," as loads of fans reacted and posted a slew of comments aimed at admiring the youngster who wore a cheerful look.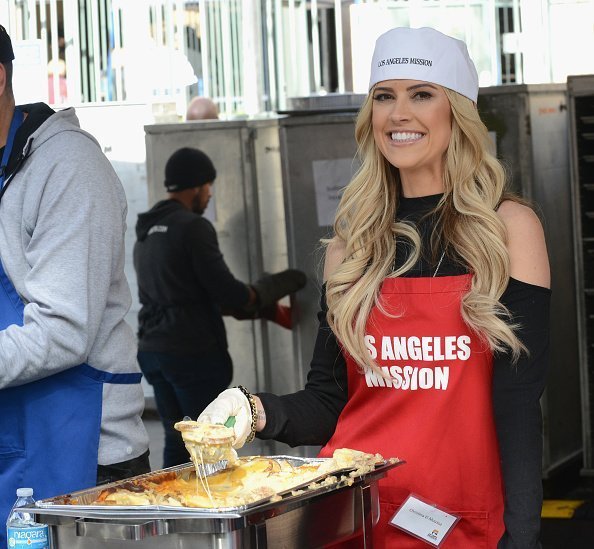 Christina Anstead attends The Los Angeles Mission's Christmas Celebration On Skid Row held at Los Angeles Mission in Los Angeles, California | Photo: Getty Images
Motherhood for Christina is both fun and tasking. The mother of three revealed that her son cries for a prolonged period and that her older daughter once asked about the toll her duties as a mother is taking on her.
The "Flip or Flop" star admitted to not having it easy lumping all the responsibilities of her kids at once but explained that she is thrilled her youngest child's behavior isn't affecting the relationship between her kids. She said:
"I was dropping Tay off at school that morning with a screaming Hudson in the car..She said, well, what if they get a photo of you looking like that? And I'm like I wouldn't care...Well glad these six weeks haven't scared her off from babies."
Christina Anstead also explained that contrary to what many might think, there are lots of rigors involved in raising all three of her kids.
Sometimes she even has dinner in bed, with her husband, Ant Anstead, and their son, so that a sleeping Hudson wouldn't get disturbed.
Ant reportedly noted that he is lucky to have kids who understand the concept of togetherness
The HGTV star is due to end her maternity leave in a couple of weeks, and she announced that she will be looking gorgeous due to the help of a fellow new mom who happens to be her make-up artist.
Even though her life revolves around catering for kids and not paying so much attention to herself, the onscreen star stated that she would be a lot more presentable on screen.
"...So when you see me looking decent on tv to know that I probably had a freaky crazy morning, and it is what it is."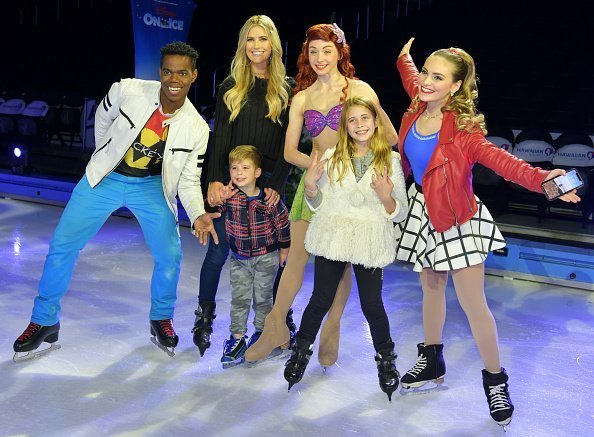 Brayden El Moussa, Taylor El Moussa, and Christina Anstead attend 2019 Disney On Ice "Mickey's Search Party" at Staples Center | Photo: Getty Images
Hudson is Christina's first child with her British host husband; her first two children, Taylor and Brayden are for her former husband, Tarek El Moussa, who is a "Flip or Flop" alum.
While she has two kids from a previous marriage, Ant also has two children from a past relationship, namely Archie and Amelie.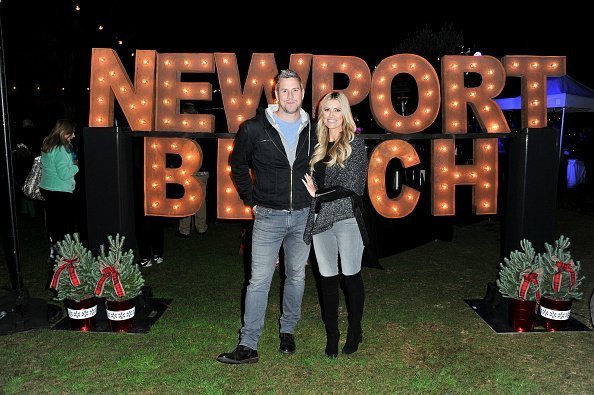 Christina Anstead and Ant Anstead attend the 111th Annual Newport Beach Christmas Boat Parade opening night at Marina Park | Photo: Getty Images
Irrespective of having different parents, all four kids blend in well, and this makes one big happy family. Ant reportedly noted that he is lucky to have kids who understand the concept of togetherness.
In terms of parenting the kids, Anstead explained that he and his wife share excellent communication skills, which makes the job easier.
Please fill in your e-mail so we can share with you our top stories!