Meghan Markle Revealed That the 'Best Handwritten Note' She'd Received Was from Her Father
One of Meghan Markle's fondest memories of her father, Thomas Markle, is a handwritten note she got from him at a pivotal time in her life. It was also at a time when things between the two were pleasant.
In a world where electronic gadgets and messaging has taken over, people no longer appreciate the art of putting pen to paper. However, one person stands out from the crowd, and it's none other than the former "Suits" star, Meghan Markle.
As a young girl attending the all-girls catholic school, Immaculate Heart High School, Meghan fell in love with calligraphy. The latter is an artistic stylized, or elegant handwriting or lettering.
Meghan Markle Did Impeccable Calligraphy for My Wedding Invitations https://t.co/gXLQnvYa6C pic.twitter.com/5KaeNawq6q

— TOWN&COUNTRY (@TandCmag) April 17, 2018
THE BEST HANDWRITTEN NOTE
Years later, while pursuing a career as an actress and auditioning for roles, the former actress turned her passion into a paying job. She worked for the likes of Dolce and Gabbana for their celebrity correspondences.
While Meghan has written a lot of words for people, she has also received some that struck a chord within her. She once revealed that,
"The best-handwritten note I ever received was probably from my dad."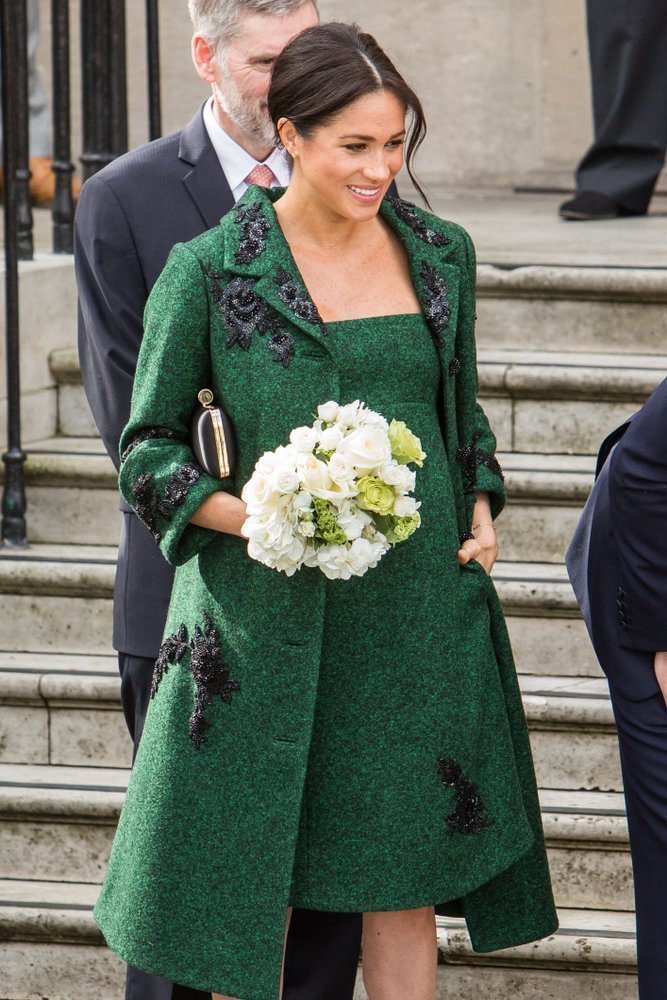 The note written by Meghan Markle's father, Thomas Markle, was given to the actress when she booked her first pilot. In it, the dad-of-three wrote that he knew "this day" would come, and he was proud of his youngest child.
FROM BEST TO ESTRANGED
The note which came in a card meant a lot to the former TV star, and she had it in a jewelry box close to her bed for a long time. It still holds sentimental meaning for Meghan, who has no relationship with her dad, now. 
The former actress came into the world in August '81 as the daughter of a Caucasian father and an African-American mother, Doria Ragland.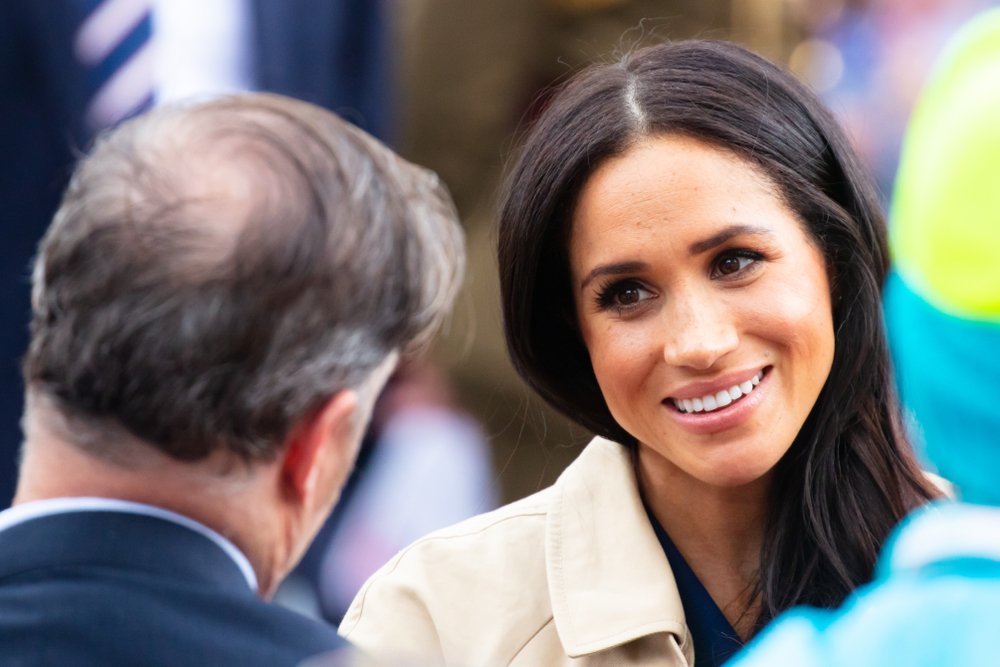 As a child growing up in a biracial household in The Valley, Los Angeles, Meghan Markle's parents shielded her from racism. In a 2016 writeup for Elle Magazine, she recalled that her father helped her in creating her identity.
Thomas ensured that his daughter did not feel less than, and taught a young Meghan to find her truth beyond what others can see. The closeness between father and daughter continued after he and Doria divorced.
Thomas Markle doesn't get Meghan Markle's silence: "I've done nothing wrong," he told The Sun. https://t.co/57bOY1aKGO

— HuffPost (@HuffPost) January 7, 2019
WHAT WENT WRONG? 
In 2013, the California native stated that her father, who worked in Hollywood as a lighting director, influenced her decision to become an actress. She visited him on set for ten years, and even had a front seat watching the filming of "Married… with Children."
Those were the good days, and how things went wrong between father and daughter remains a well-kept secret. The friction between the two became public in 2018 before Meghan married Prince William.
At the time, Thomas staged a fake photoshoot to boost his public image, and it did not sit well with his daughter. He missed the famed Meghan Markle wedding, and his daughter explained it away with bad health in a tweet.
Meghan Markle's mother was the only one from her immediate family to grace the May 2018 wedding. Her step-siblings, Samantha and Thomas Jr., were also not invited.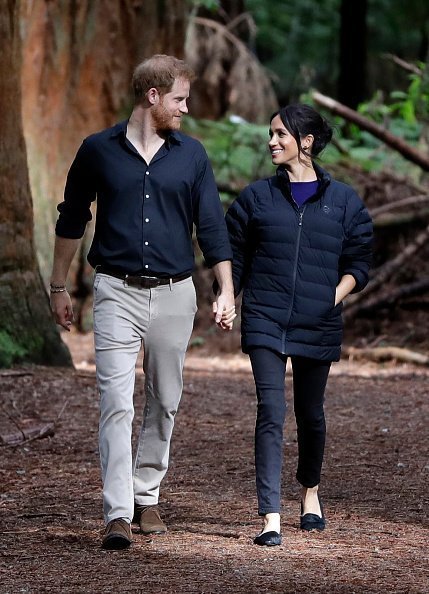 AN UNCHANGEABLE CONSTANT
Now, almost two years after, the former actress and her father remain estranged. The Markle patriarch has not met Meghan Markle baby, Archie, and he recently told The Daily Mail that all he wants is a portrait of baby Sussex.
That wish has very little chance of coming true, and from all indications, the Duchess of Sussex does not want reconciliation. Meghan Markle's family now consists of her husband, son, and mother.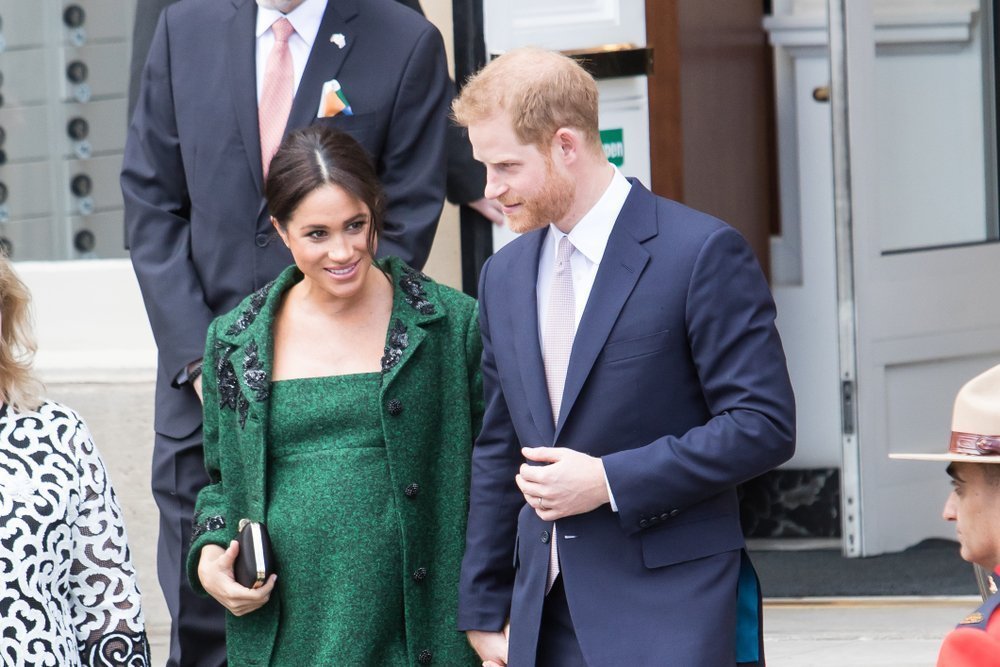 Prince Harry and Meghan Markle have also succeeded in separating themselves to some extent from the extended Royal family. While their official resident is listed as Kensington Palace, they have since moved to Frogmore Cottage on the grounds of Windsor Palace.
Through everything Meghan has been through, the one thing in her life that has not changed is her love for calligraphy. In December 2018, she showed off her excellent penmanship while visiting a nursing home in Twickenham.
Recognise that calligraphy, anyone? Meghan's contribution to the artwork at Brinsworth House today: #Variety4Charity pic.twitter.com/BtxeG2wA1w

— Emily Nash (@emynash) December 18, 2018
Putting pen to paper remains one of the Duchess's greatest loves. Whatever the future holds, her relationship with handwritten notes will never get estranged.