Beyoncé's Daughter Blue Ivy Is All Grown up & Looks like Her Mom in Video Shared by Her Grandpa on Her 8th Birthday
Beyonce's eldest daughter Blue Ivy is looking more and more like her as seen in her grandfather Mathew Knowles' 8th birthday greeting for the little girl. 
Blue Ivy Carter is definitely growing so fast, as the eldest daughter of Beyonce and Jay-Z turned 8 on January 7. One of the first to greet the precious girl is her grandfather, Mathew Knowles. 
Mathew Knowles has always been vocal when it comes to his family, and celebrating his first grandchild's birthday was no different.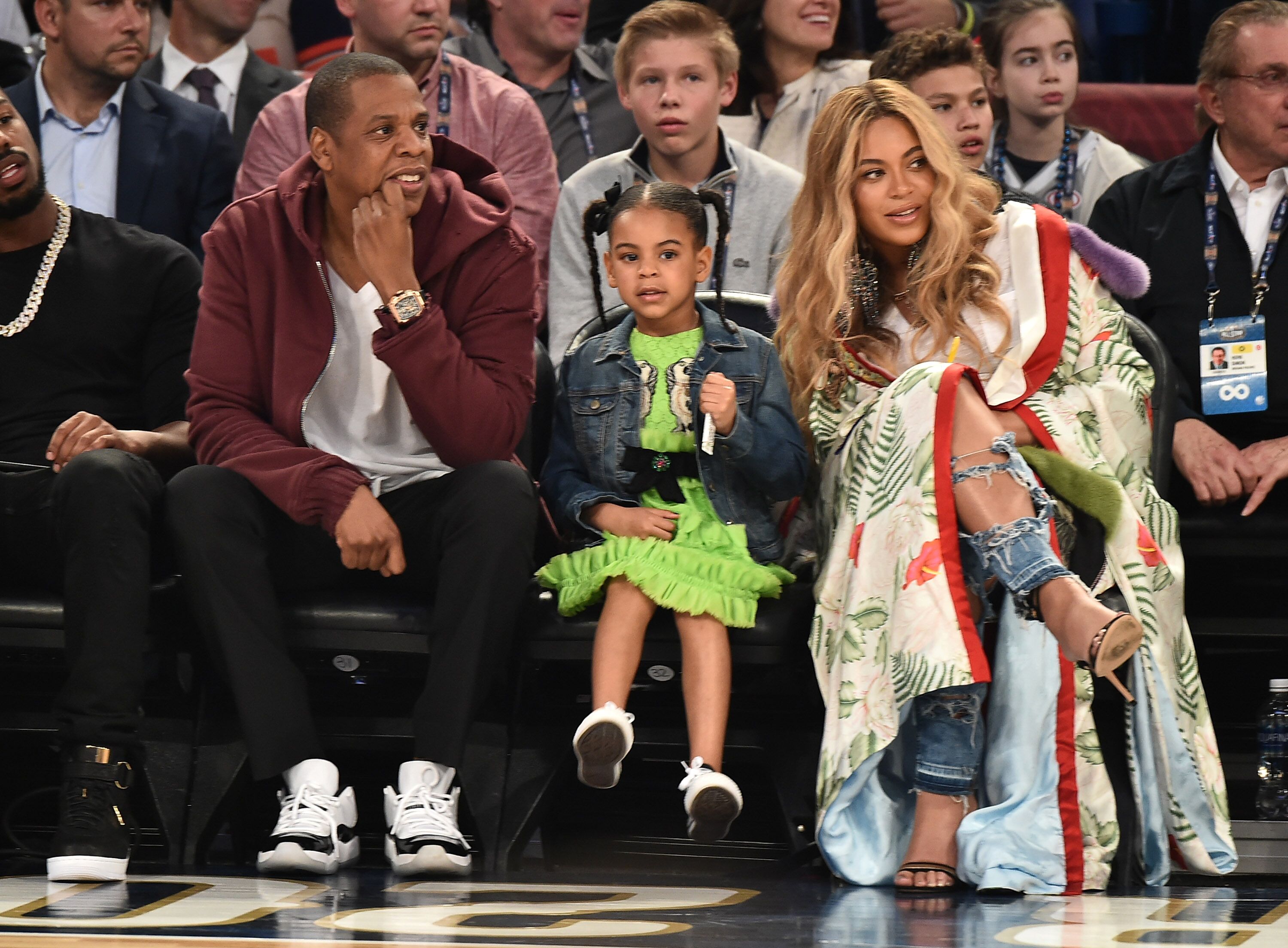 CELEBRATING BLUE'S 8TH BIRTHDAY
In the picture, Blue wore an orange top and a gray cherry-patterned skirt, while holding onto a palm-printed backpack. To accompany the picture, Knowles wrote: 
"Happy Birthday to my beautiful and oldest granddaughter Blue Ivy. Love, Papa G."
The best spotlight-stealing moments of the iconic Miss Blue Ivy Carter as she turns 8 https://t.co/1fQEY44kyN

— Evening Standard (@EveningStandard) January 8, 2020
MORE SIGHTINGS OF BLUE IVY
Beyonce and Jay-Z have always been private beings especially about their kids, but once in a while, they make exceptions. 
One of the most recent sightings of Blue Ivy was during new years eve when the mother-and-daughter duo celebrated with Megan Thee Stallion. 
Blue Ivy Carter Looks So Grown Up In Eighth Birthday Photo Shared By Beyoncé's Dad https://t.co/qGd2CVbvZS

— ELLEUK (@ELLEUK) January 8, 2020
WELCOMING THE NEW YEAR WITH MUSIC ICONS
On Instagram, Megan shared two adorable pictures alongside Beyonce and Blue Ivy, as they attended a new year's eve party together. 
In the pictures, Blue Ivy flashed a sweet smile at the camera, while Beyonce opted to go for some wacky faces. Meanwhile, Megan chose to do a bit of both. 
BLUE IVY AND THE ENTERTAINMENT INDUSTRY
Of all the Carter children, it is Blue Ivy who is able to attend functions with her parents, not only because of her age but because she's made her entry towards the entertainment industry as well. 
After recording "Brown Skinned Girl" with Beyonce, Blue Ivy officially began her music career, and that includes bagging some awards for the song as well.
STARTING HER CAREER
At eight-years-old, Blue has already done what others only dream of, and it's only the beginning for her as she has her whole life ahead of her to decide whether or not she wants to follow in her parents' footsteps. 
Happy Birthday, Blue Ivy!