Beyonce and Her Daughter Blue Ivy Pose for Picture with Megan Thee Stallion
Megan Thee Stallion just showed us a trio we never thought we needed, as she partied it up with Beyonce and her daughter Blue Ivy to ring in the new year. 
It's no secret that Megan Thee Stallion is a huge Beyonce fan, and with all the success she's been experiencing in the past year, she's now able to celebrate the new year with her idol.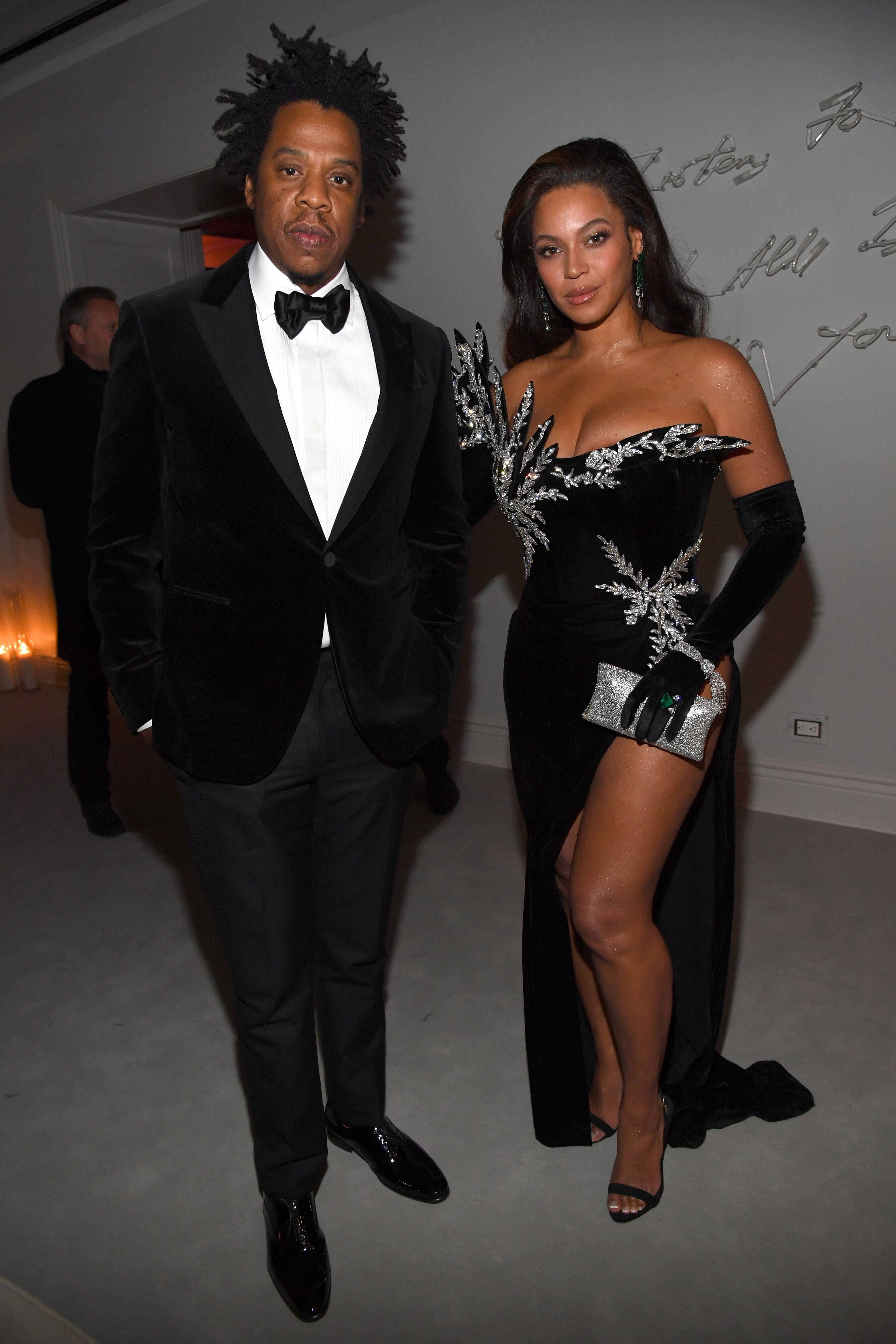 A DREAM COME TRUE FOR MEGAN
On Instagram, Megan shared two adorable pictures alongside Beyonce and Blue Ivy, as they attended a new year's eve party together. 
Megan previously shared that she would watch old Beyonce interviews to cheer her up whenever she feels down.
In the pictures, Blue Ivy flashed a sweet smile at the camera, while Beyonce opted to go for some wacky faces. Meanwhile, Megan chose to do a bit of both. 
ON BEYONCE AS HER IDOL
At the recent 2019 Women in Music event, Megan Thee Stallion caught up with Billboard Magazine to speak about getting bullied as a child, and why Beyonce means a lot to her. 
"Everybody knows that I super love Beyonce. I'm from Houston, she's from Houston. I've been listening to her all my life."
SHE TURNS TO BEYONCE FOR HELP
She adds that whenever she needs help, she turns to Beyonce interviews to get her through, and she's been doing that for years now. 
"I watch her talk about basically going through the same struggles that I feel like I'm going through right now. If Beyoncé could get through it, I could get through it."
It seems that was ages ago, as now, Megan is able to celebrate with her idol, and that's something not a lot of people can do. 
A STAR IN UNIVERSITY
Despite reaching stardom like her idol Beyonce, Megan Thee Stallion continues to attend university. While she continues to make waves in the entertainment industry, the rapper still wants to get her university degree, even if it means having to do it at the same time. 
The 24-year-old is currently an undergraduate student at Texas Southern University, and she plans to see it through especially since her grandmother was a teacher, and her mom was still alive when she started studying. 
According to Megan, knowing that her mom saw her in college, it's only right that she sees it through and graduates.