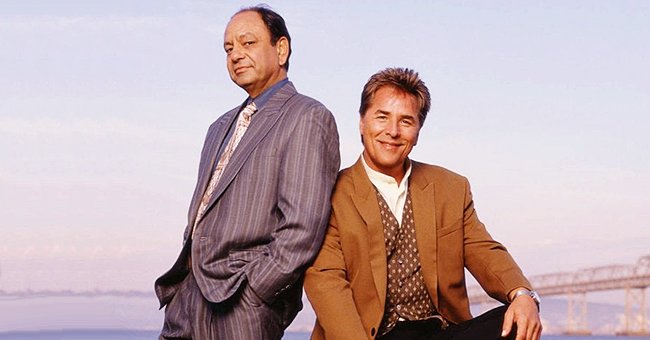 facebook.com/Nash-Bridges
Don Johnson of 'Nash Bridges' Fame and Wife Kelley Are All Smiles in Pics from 'Knives Out' Event
Don Johnson and his wife, Kelly Pheleger, posed in a rare photo together at the "Knives Out" event and fans couldn't be happier to see the couple together.
The "Nash Bridges" star and his other half rarely treat their fans with pictures of them together, but when they do, it's always memorable. This time, Kelly posted a picture of herself and Don posing together at an event on Instagram.
"Behind the scenes with @knivesout," Kelly captioned the post that featured a series of images from the event.
The star of "Miami Vice" lives a relatively low key life than he used to but it doesn't mean that he avoids the limelight. In fact, the actor is still working nonstop.
Kelly and Don celebrated their 20th wedding anniversary last year. A source reported to "Closer Weekly" that the couple lives a "charmed life." "They want their time together with their family to be sacred," they added.
Before he married Kelly, Johnson didn't have much luck when it came to relationships and marriages. He has been married five times throughout his life.
In 1976, Don first walked down the aisle with actress Melanie Griffith. Unfortunately, their union was pretty short-lived and they ended up splitting up in the same year.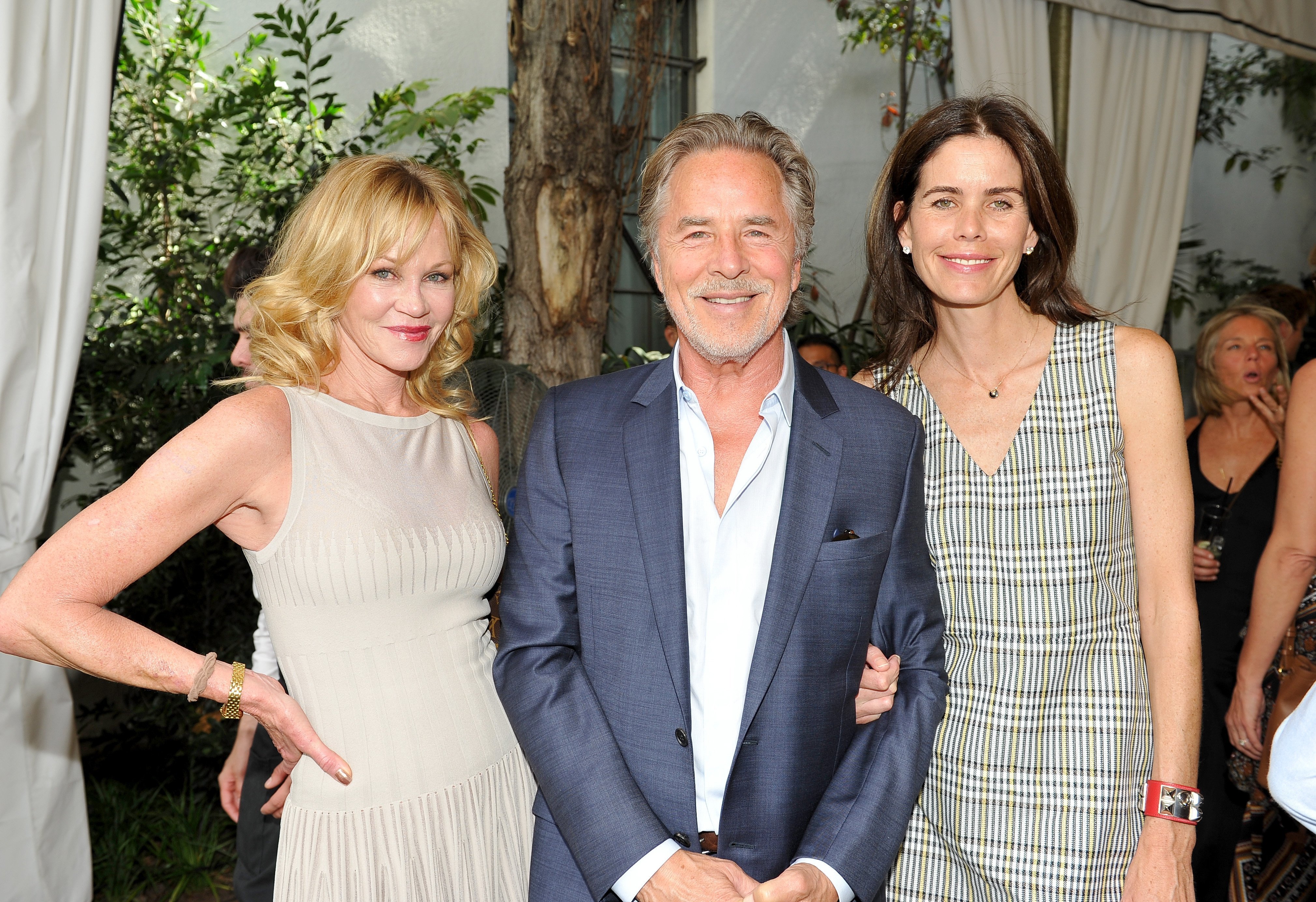 Melanie Griffith, Don Johnson, and Kelley Phleger attend Revlon's Annual Philanthropic Luncheon at Chateau Marmont on September 27, 2016. | Source: Getty Images
Don then got involved actress Patti D'Arbanville and the couple had a son, Jesse, together in 1982. Six years later, the actor reunited with his ex-wife Melanie and the duo got married again.
Melanie and Don stayed married until 1996 and welcomed their daughter, Dakota. According to Don, him getting married to his ex-wife for the second time was "a matter of two old souls connecting so that Dakota could be born."
While Don was filming the movie "Nash Bridges" where he played the title role of a San Fransisco cop, he met Kelly, a teacher, socialite, and the woman who would claim his heart. They met at a birthday party of Willie Brown, the city's mayor in 1999. Speaking of his wife to "Independent," the actor described how it was like to ask her to marry him.
"I had a rare moment of clarity and asked this woman to marry me, and I still think that she's under a spell. And so I beg of you not to snap your fingers, because God knows what will happen if she ever comes to."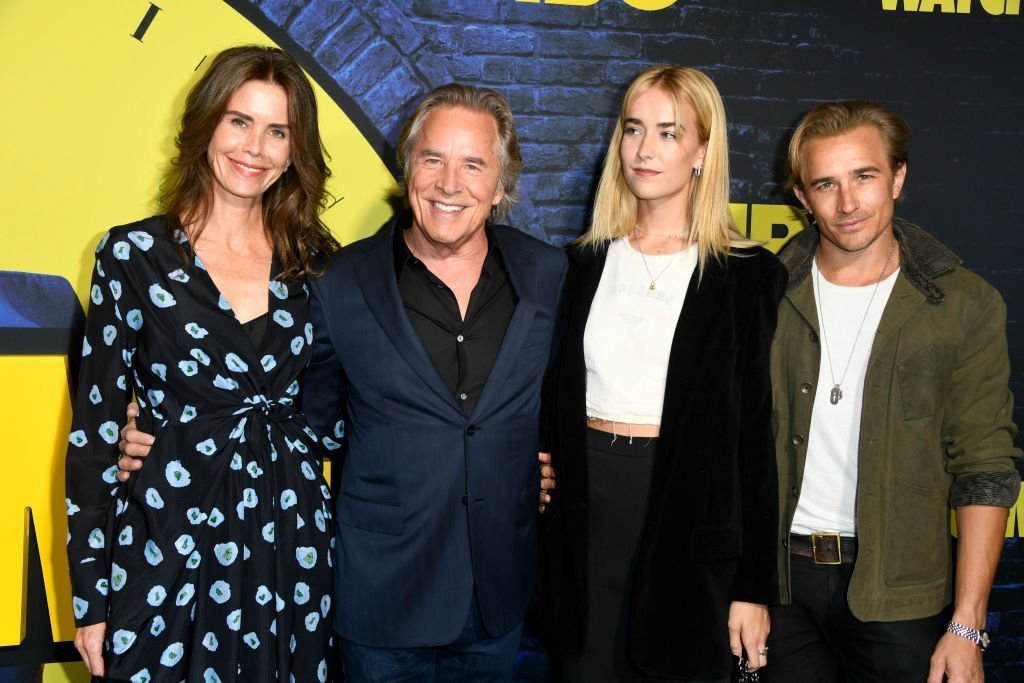 Kelley Phleger, Don Johnson Grace Johnson, and Jesse Johnson attend the Premiere Of HBO's "Watchmen" on October 14, 2019. | Source: Getty Images
It took no time for Don to fall for the brunette beauty. He and Kelly got married the same year. The couple went on to have two beautiful kids, Grace, Deacon, and Jasper. Finally, Don found a reason to settle down and sober up.
The actor maintains a close relationship with his older kids as well. According to him, his children are the only vices he has now and he strives to be a good role model to them.
Please fill in your e-mail so we can share with you our top stories!