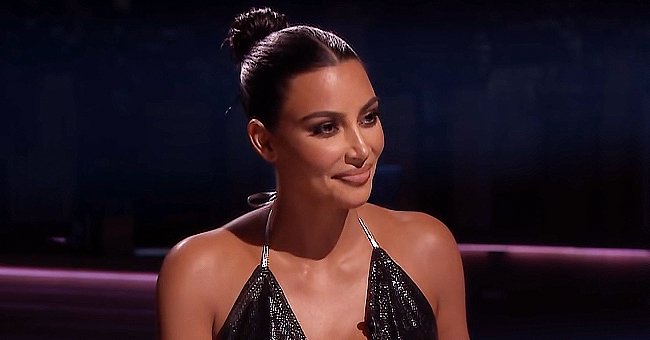 YouTube/The Tonight Show Starring Jimmy Fallon
Kim Kardashian's Daughter North West Shows off Energetic Dance Moves with Friend Caiden Mills
An adorable post by "Kim Kardashian Snapchat," — an Instagram account — showed the reality television star's daughter, North, and her friend Caiden perform an energetic dance move.
The video was obtained from Caiden's "TikTok" account and showed him carrying North up and down in his arms as they danced energetically to a Brazilian tune, a remix of "Oh Nanana" by Blonde R300. The video was captioned:
"Caiden and North making TikTok. Legends."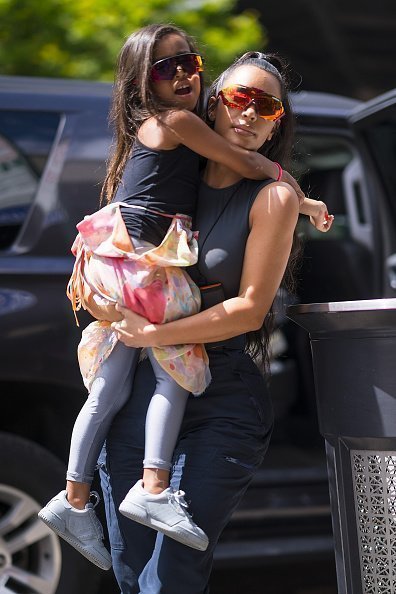 North West and Kim Kardashian are seen in the Meat Packing District on June 15, 2018 in New York City |Photo:Getty Images
The video, which was posted two days ago, has generated some buzz, with over 200,000 people liking it, while more than 200 have commented on it. One of the comments read:
"Love, North! She is our future."
A second person said, "so north definitely is gonna get into directing I see," while a third person said, "Cutest video I have ever seen.."
The video is Caiden, 8, and North's first-ever post on TikTok. The adorable pair looked cute together, with North wearing a matching leather jacket, while Caiden wore a camo jacket, white inner T-shirt, and jeans.
Kim's history with dancing doesn't make for good reading. She was once ousted from the stage by the late singer Prince
Many people believe Caiden, who is the son of rapper Consequence, and North are dating, given that they do spend a lot of time together. However, Kim Kardashian has previously moved to deny such assumptions.
Kim had to come out to deny such rumors after "Hollywood Life" reported in February of last year that Caiden seemed to make his relationship with North official via several posts on Instagram. Kim, however, said denied the claim saying,
"She doesn't have a boyfriend. Like, is that for real? She's five."
As per North West's dancing skills, she definitely must have got that from her father, Kanye, since Kim Kardashian famously admitted that she could not dance.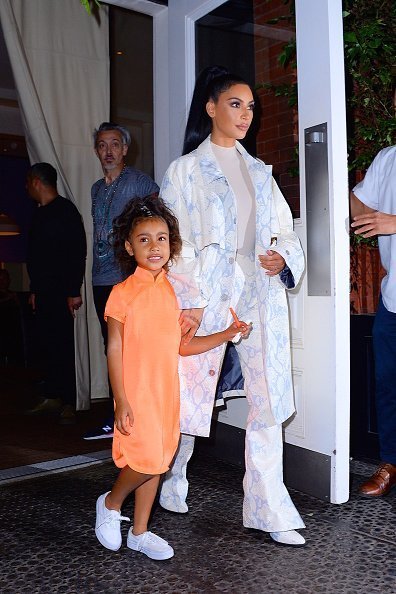 Kim Kardashian and daughter North West seen out and about in Manhattan on September 29, 2018 in New York City. |Photo:Getty Images
Kim's history with dancing doesn't make for good reading. She was once ousted from the stage by the late singer Prince for her inability to dance.
She also said during an episode of "Keeping Up with the Kardashians" in 2018, that she doesn't dance, but make money moves. Her sisters had also in the past tried to help Kim learn how to dance by getting her to join a dancing class.
The mother of four contested in the seventh season of "Dancing with the Stars," she was the third contestant to be eliminated.
Though North did get her dancing abilities from Kanye West, she at least got her great sense of fashion from Kim. That sure is a win-win for mommy and Daddy!
Please fill in your e-mail so we can share with you our top stories!