Eddie Murphy's Granddaughter Evie Is Already 6 Months Old & Melts Hearts in Recent Photos
Time flies so quickly! Eddie Murphy's granddaughter, Evie Isla Murphy, is already six months old, and the tiny tot looked adorable in a recent set of pictures her mom shared to celebrate the milestone.
It seemed like only yesterday when the world got to meet the youngest Murphy, but now she's already half a year old. Evie's father is Miles, the son of Eddie and his ex-wife Nicole Murphy. Her mother is Miles' longtime girlfriend, Carly Fink.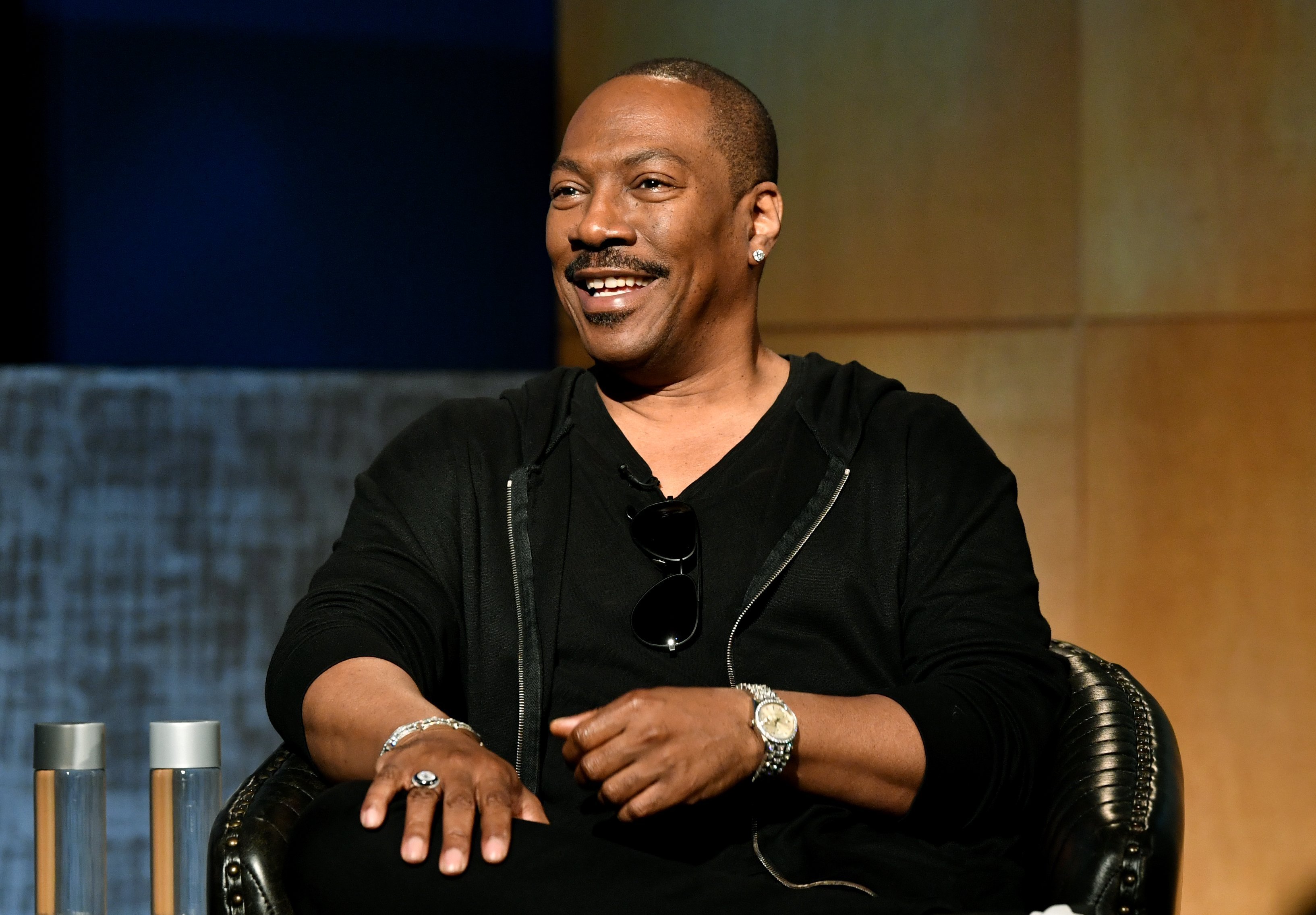 Carly took to Instagram a few days into the new year with a heartfelt post paying tribute to Evie's age. The doting mom shared adorable photos of her daughter in a grey onesie and faux fur hat, but Evie's smile was the showstopper.
Although he could be inaccurate with the math, Eddie acknowledges the humor in his situation.
"Our baby girl is 6 months old today," Carly began in an emotional caption. "Half a year with you & have no idea what life meant before you. Mommy and Daddy love you so much, Evie Murphy."
Carly and Miles, 27, welcomed baby Evie on July 2, 2019, and since then, every member of the Murphy family has been doting on the little girl. Miles' big sister Bria kicked things off when she announced the baby's birth and gushed: "I'm so in love with this little angel already!!"
Nicole, 52, has also been quite the doting grandma. The former model's Instagram page is filled with precious snapshots of little Evie. During a September appearance on the "Wendy Williams Show," Nicole confessed she "can't get enough" of her grandbaby.
Evie is the first grandchild for Nicole and her ex, Eddie, who himself has ten kids. The ace comedian/actor shares five children with Nicole and five others with Tamara Hood, Paulette McNeely, Spice Girls singer Mel B, and fiancée Paige Butcher.
While promoting some of his latest works on the Ellen DeGeneres' talk show in December, the "Coming to America" star opened up about the varied reactions he gets from people about the number of his kids.
Eddie, 58, said:
"It's funny the reaction the audience gives. Men kind of look at me like, 'He's crazy. How much did that [expletive] cost?' And women, there's something sexy about it. 'Eddie Murphy must be doing his thing. Eddie Murphy be gettin' it in.'"
Eddie's youngest child, son Max Charles Murphy, was born in November 2018, which means he is eight months older than the comic's first grandchild Evie. Although he could be inaccurate with the math, Eddie acknowledges the humor in his situation.
"I have my first grandchild. So I think she's five months — a five-month-old grandchild and a 10-month-old son," he said on "Live!" in October. "Guess that makes me a heck of a fella. My son is my granddaughter's uncle."