Edd Byrnes of 'Grease' Fame Dies at 87 and Fans & Celebrities React
The shocking news of the passing away of "Grease" star, Edd Byrnes, impacted a lot of fans of the show as well as fellow celebrities. They paid their tributes on social media.
Edd Byrnes of "Grease" fame is dead at 87! The news came as a shock to his fans and colleagues, and they wasted no time reacting.
Taking to Twitter, Michael Des Barres attached a TMZ news clipping and expressed his sadness over the demise of the actor. He wrote that as a child, he would watch "Grease," and think that the actor is a light-hearted James Dean.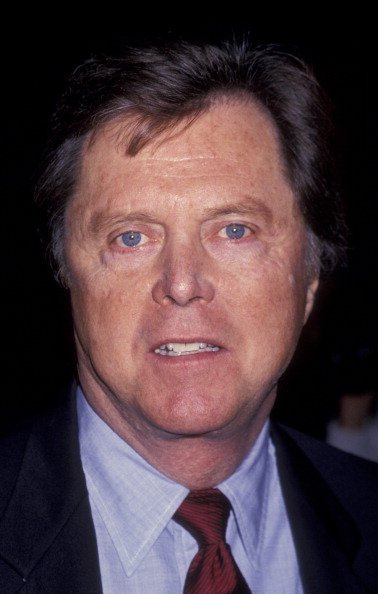 Hanna Ines Flint took a quote from one of the deceased roles as "Vince Fontaine" about friendship. It also included a piece of advice for people to be themselves, and in the end, she wrote, "Rip Edd Barnes."
One Instagram user, Sparkly Pattie, wrote alongside photos of the actor in scenes from "Grease,"
"Gutted to hear Edd Byrnes has died. He was my crush in Grease."
'Grease' Star Edd Byrnes Dead at 87 via @TMZ Very sad about this. When I was a kid I would watch the show & think he was a lighthearted James Dean.Later in my life of sobriety we became friends.Great actor, sweet man. RIP https://t.co/QTdy5wzyKK

— Michael Des Barres (@MDesbarres) January 9, 2020
Another IG user shared a photo collage of the actor through the years with his famous hairdo. The post mourned the loss of the "Ocean's 11" star and had hashtags that paid tribute to the different roles he portrayed.
T
he news of Edd's death got shared by his son
, Logan, on Twitter. He expressed his "Profound" sadness at his dad's passing and called him an amazing man and one of his best friends.
After the success, Edd began drinking heavily, and if affected his career growth
It is with profound sadness and grief that I share with you the passing of my father Edd Byrnes. He was an amazing man and one of my best friends. Please see the press release attached. @extratv @enews @AP @CNN @cnbc @MSNBC @foxnewsdesk @FOXLA @KTLA @latimes @KUSINews pic.twitter.com/d7jgJ8ohMq

— Logan Byrnes (@LoganByrnes) January 9, 2020
A news clipping attached to Logan's post showed that the actor died at his home in Santa Monica. He passed away from natural causes and was not sick before his demise.
Born in 1933, the actor left his home and life in New York to move to Hollywood in the middle of the '50s. He was determined to escape his impoverished background and become a star in the world of show business.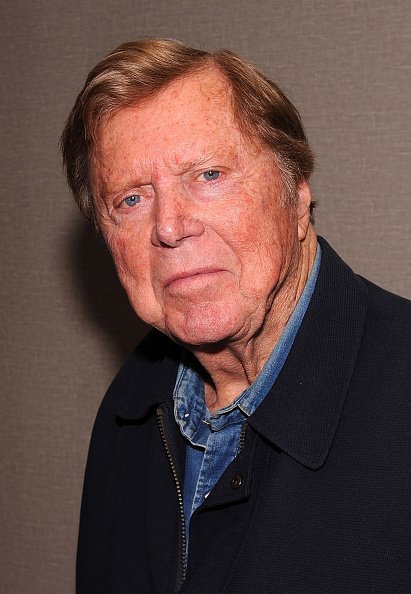 The actor struggled for a while until fate smiled on him. He landed his first significant role with "77 Sunset Strip" in '58, and it skyrocketed his career.
After the success, Edd began drinking heavily, and if affected his career growth. He later cleaned up his act, and his career got a new life.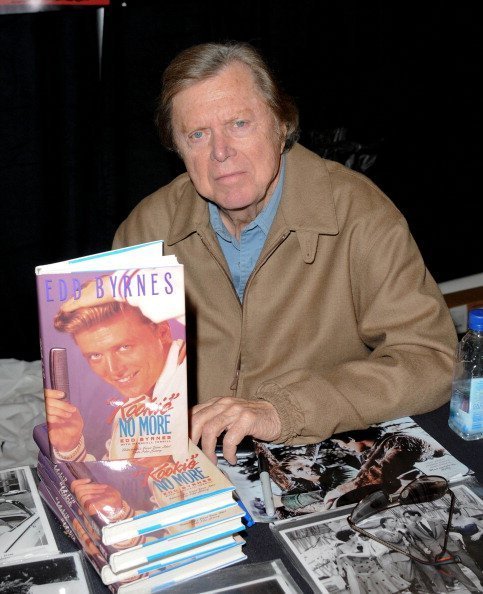 In '62, the dad-of-one married Asa Maynor, and they welcomed Logan three years after. The marriage ended in '71, and he never remarried.
Edd left behind his son, ex-wife, and longtime partner, Catherine Gross. The deceased was content with his life and lived a peaceful and quiet life in his final years.