Mike Pence's Daughter Charlotte Secretly Got Married at the US Naval Academy 3 Days after Christmas
Vice President Mike Pence's daughter Charlotte Pence and her fiancé, Henry Bond, tied the knot two years after meeting each other at her brother's wedding.
Charlotte looked radiant and beautiful as she committed to forever after with Henry at the US Naval Academy in Annapolis, Maryland, three days after Christmas.
For security reasons, the couple kept the exact date of their union quiet and also implemented a no cell phone/ picture policy for their guests. 
On Thursday, the 26-year-old newlywed posted the first picture from her wedding day, which showed Charlotte and her Naval Academy graduate husband exiting the chapel smiles beaming. "Forever your hand in mine," Charlotte captioned the image.
Henry and Charlotte became engaged last July, and the best-selling author shared the news on social media by posting that she merely said "yes," because she had no idea what else to say. 
Her brother, Michael Pence, and his wife introduced Charlotte and Henry at their wedding in October 2017 because Henry reminded them of Charlotte.
The pair hit it off immediately and soon learned that they share views on faith and life. But the reason why Henry wanted to be with Charlotte also played a big part.
"Something that I really love about him is that he has really always been interested in me and not my last name, ever," Charlotte reportedly told USA Today.
According to a source that spoke with PEOPLE, White House adviser Jared Kushner and his wife, Ivanka Trump, President Donald Trump's daughter also attended the wedding. The couple reportedly flew in from Trump's Mar-a-Lago in Florida to attend the special day.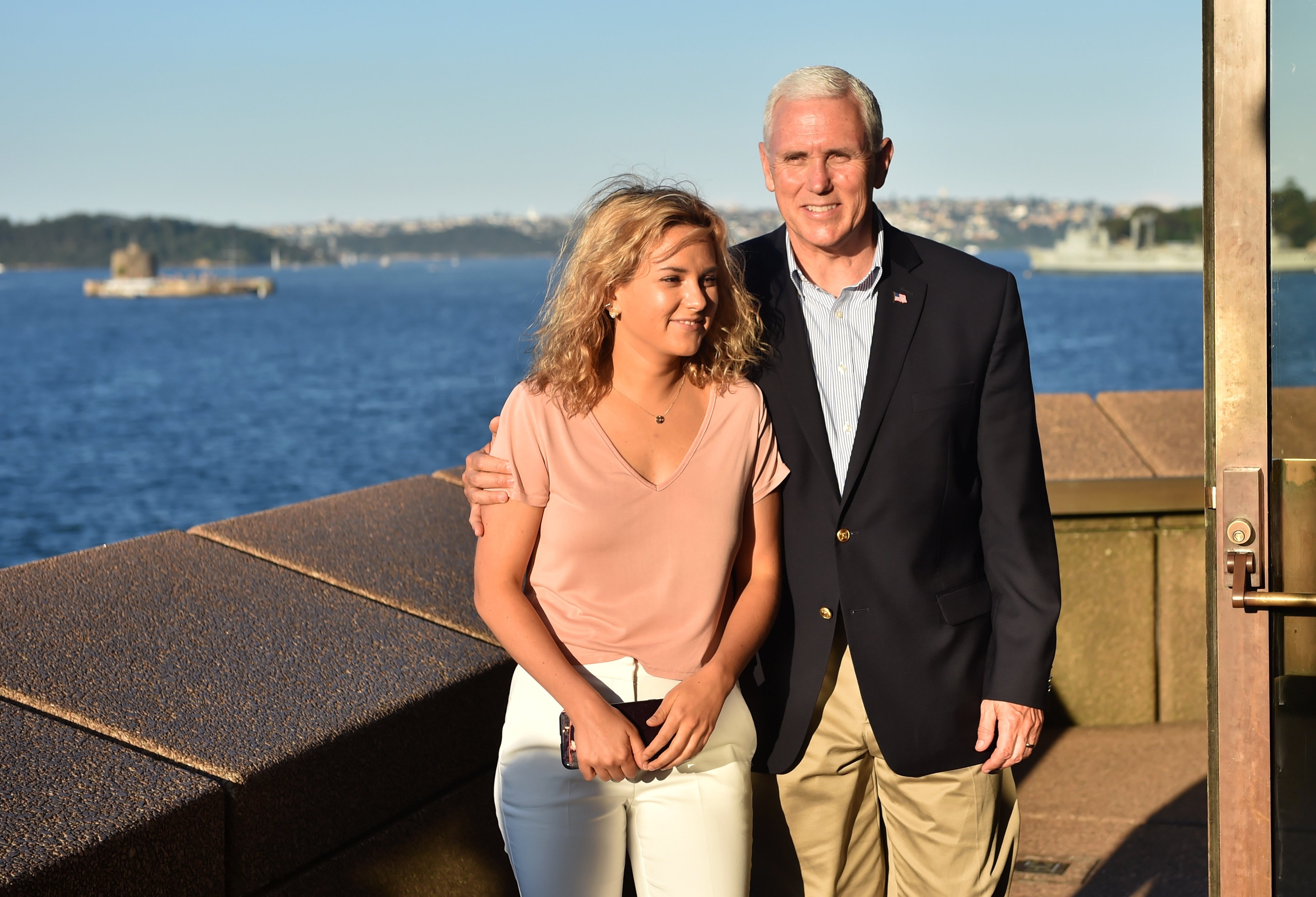 In December last year, Charlotte shared that her wedding dress turned out to be "bigger" than she thought she wanted, but kept the details private so it will remain a secret from Henry.
The wedding reception Charlotte reportedly arranged took place at the vice presidential residence. And it marked the first time newlyweds celebrated their union at the residence since Al Gore's daughter Karenna Gore had her reception there.
Charlotte became a New York Times best-selling author with her book "Life of the Vice President," and released her first solo book "Where You Go: Life Lessons from My Father," in October 2018.
Glamour magazine, The Washington Times, and US Weekly are all among major media outlets who have published some of Charlotte's work.
She currently contributes to Lightworkers.com and also attends Harvard Divinity School, where Charlotte aims at earning her Masters in Theological Studies with an emphasis on religious themes in literature and culture.
However, Michael and Charlotte are not Mike Pence's only children. The two also have a sister named Audrey. Born 1-year-apart, Charlotte and Audrey are close in general.
Audrey also found the man she intends spending the rest of her life with, in her college sweetheart Daniel Tomaneki. Interestingly enough, Audrey and Daniel, along with Charlotte and Henry, became engaged within three months of each other.