Dylan Dreyer of 'Today' Posts Baby Pic of Eldest Son Calvin Alongside Photo of His Look-Alike Newborn Brother Oliver
Dylan Dreyer gave her Instagram followers a truckload of cuteness with a snap of her look-alike older and younger son. It melted hearts.
Dylan Dreyer is one happy and proud mama. So much so that she proudly showed off her sons, Calvin and Oliver, on her Instagram account. 
In the TV host's latest post, she shared a black and white photo collage of her older son and his baby brother. Both photos got taken after the birth of the boys.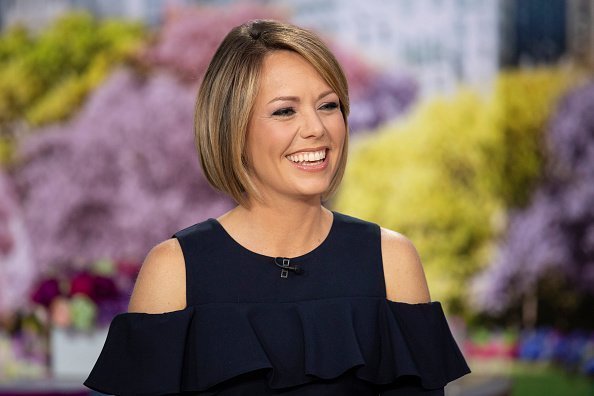 THEY'LL PASS FOR TWINS
It showed the brothers bonding with their mother, as she held them close to her chest, and had the years, 2016 for Calvin, and 2020 for Oliver, inscribed. The snap got captioned,
"Pure Bliss."
The resemblance between the brothers is quite significant, and Dreyer's followers took note of it. One person called the siblings, "Twinnies" in the comment section.
THEY COULD BE THE SAME BABY
Another wrote that Calvin and Oliver look like "The same baby." One person described the brothers as "Precious," and others congratulated the mom-of-two on the new addition to her family.
Dreyer is on maternity leave and spending time with both her boys
Baby Oliver joined the Dreyer-Fichera family last week. The "Today" show host shares the newborn and his brother with her husband, Brian Fichera.
BLESSED, HAPPY, AND EXCITED
The baby came into the world at about 9:13 a.m. In an Instagram post that showed the parents-of-two sharing a kiss with their newborn in between them, the dad-of-two wrote,
"Friends, meet my son, Oliver George. Born 7 lbs. 2 oz. and 19 inches. I am overwhelmed."
Dreyer shared the news with her "Today" family on Friday taping of the show. The excited mom told her fellow hosts that she was happy, blessed, and felt very excited.
LIFE AS A FAMILY-OF-FOUR
The TV personality, who had a hard time trying to conceive for the second time, added that everything fell into place. The mom-of-two and her husband didn't have time to adjust fully, but they are making things work as a family-of-four.
Dreyer took her son home on January 6th and shared a photo of Oliver ready to go home on Instagram. It showed the newborn wrapped in a blanket, with a striped beanie covering his head.
The TV host wrote in the caption that she and her family are thrilled with love, adding that they feel like they're in heaven. She also thanked her fans for their love and support.   
Dreyer is on maternity leave and spending time with both her boys. She has Fichera's help with the boys, and together, they make a great team.