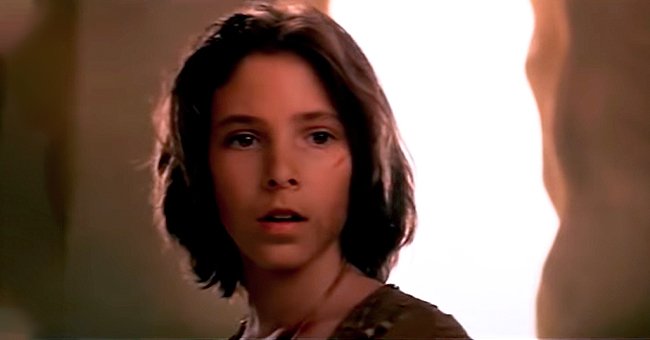 youtube.com/Movieclips Classic Trailers
Noah Hathaway Who Played Atreyu in 'The NeverEnding Story' Is Now 48 and Looks Unrecognizable

Fans may remember the name of the popular character, "Atreyu" from "The NeverEnding Story." However, time has afforded the actor some change in his looks and lifestyle, thus making him nearly unrecognizable.
Noah Hathaway began his acting career at a very young age, and his feature in the 1989 film as "Atreyu" won him the hearts of many.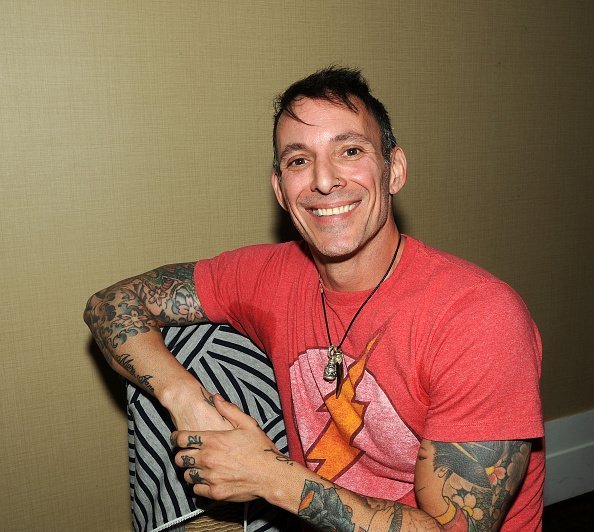 Noah Hathaway attends the 2016 Chiller Theater Expo at Parsippany Hilton on April 22, 2016 | Photo: Getty Images
With the name and fame associated with "The NeverEnding Story," one would have thought that the teenage star would further in his quest as an excellent actor.
However, Noah decided to take a chill pill, and now at 48, not only has he changed in appearance, but his priorities and choice of career drifted away from being an actor for some years.
Noah is living his life as a fulfilled dancer and tattoo artist, and of course, he shows off his crafts by uploading images flaunting his toned muscles and inked biceps.
The "NeverEnding Story" actor also made a revelation concerning his decision to stay off the screens a few years after he featured in the film. He said:
"I worked the first 20-something years of my life as an actor. I just wanted to drop off the radar and be a regular human being."
Having dropped off and charted a new course at a young age, the dancer informed the media what he thought of his character, "Atreyu."
Explaining with somewhat mixed feelings, he opined that the movie presented him with the "weirdest experience" of his life. The film also caused him to learn some skills, such as riding a horse after he broke his bones.
As for his health, Hathaway suffered from a neck and head injury, which caused him to go under the knife twice.
Apart from riding horses, Noah had to learn how to be a good stuntman while acting because his producer, Wolfgang Peterson, needed the characters to be as real as possible while on set.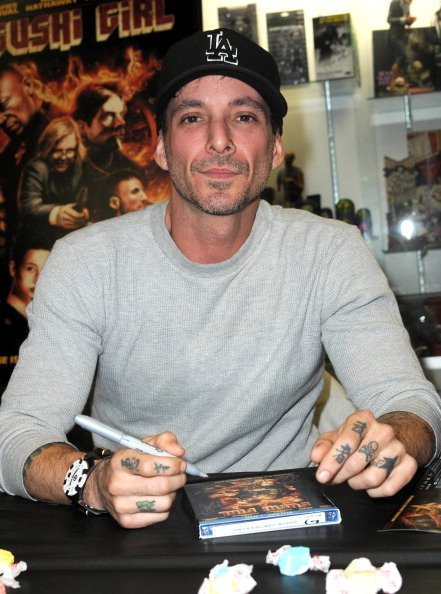 Noah Hathaway participates in the Blu-ray And DVD Release Party For Magnolia Home Entertainment's "Sushi Girl" held at Dark Delicacies Bookstore on February 19, 2013 | Photo: Getty Images
This caused him a series of injuries leading him to spend most of his time in the hospital. In his words:
"Wolfgang Peterson was notorious for his actors doing their stunts. His actors are always getting hurt...They tried to kill me every week! I was in the hospital every month."
After he quit the entertainment scene for some decades, he returned to feature in production in 2012 and has since had his hands on several projects.
As for his health, Hathaway suffered from a neck and head injury, which caused him to go under the knife twice.
The former dancer and tattoo artist is also a martial arts instructor and has bagged several belts from victorious ring fights.
Noah is married to Sameerah Hoddison, and the pair share two children. Not much is known about his family life, as he has managed to keep it under wraps.
Please fill in your e-mail so we can share with you our top stories!