MA Man Proposes to High School Sweetheart by Animating the Couple into Her Favorite Disney Film 'Sleeping Beauty'
Lee Loechler, from Massachusetts, has gone above and beyond to make his high school sweetheart Sthuthi David feel like a genuine princess by means of her preferred Disney movie, "Sleeping Beauty."
For a half year, Lee carefully animated himself and his girlfriend into the most well-known scene of the film, when Prince Phillip wakes Princess Aurora with a kiss, as shown in a video posted on Instagram.
Alongside his loved ones and some benevolent helpers he'd found on Reddit, Lee proposed to Sthuthi at Brookline's historic Coolidge Corner Theatre, where he presented his own version of "Sleeping Beauty," as reported by Unilad.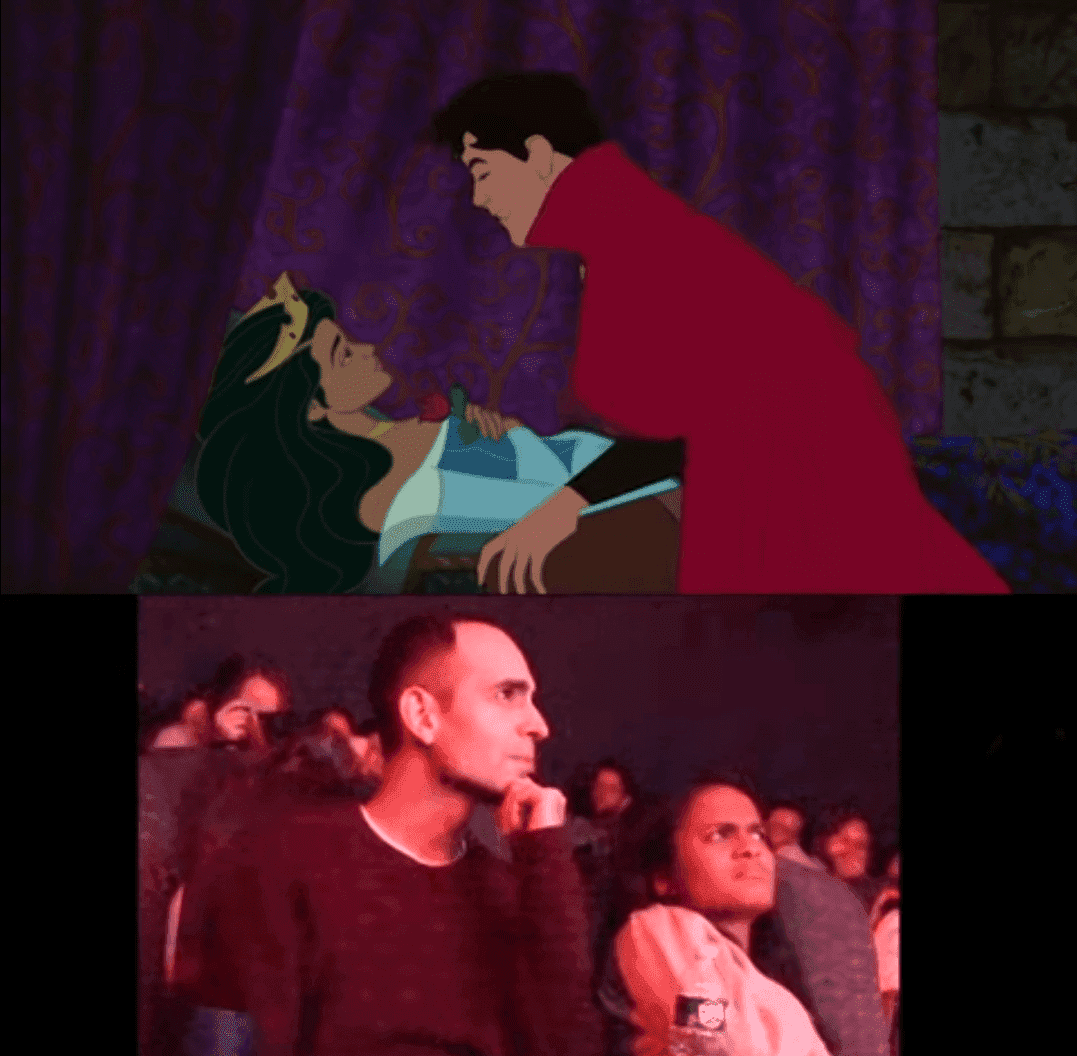 A VIRAL VIDEO
The very romantic event was captured on video and even went viral on Instagram with over 158,000 views as of this writing. Lee captioned the clip:
"SURPRISE!!! For the last 6 months I've been working with the incredible @yours_true_lee to execute the Sleeping Beauty proposal of his high school sweetheart's dreams."
He added, "After many late nights sketching and colouring I might be even more excited that @stutzd4 said yes than he is! Lee, thank you so much for trusting me with your vision. It's truly been an honour to be a part of this. Wishing you both the happiest of Happy Ever Afters."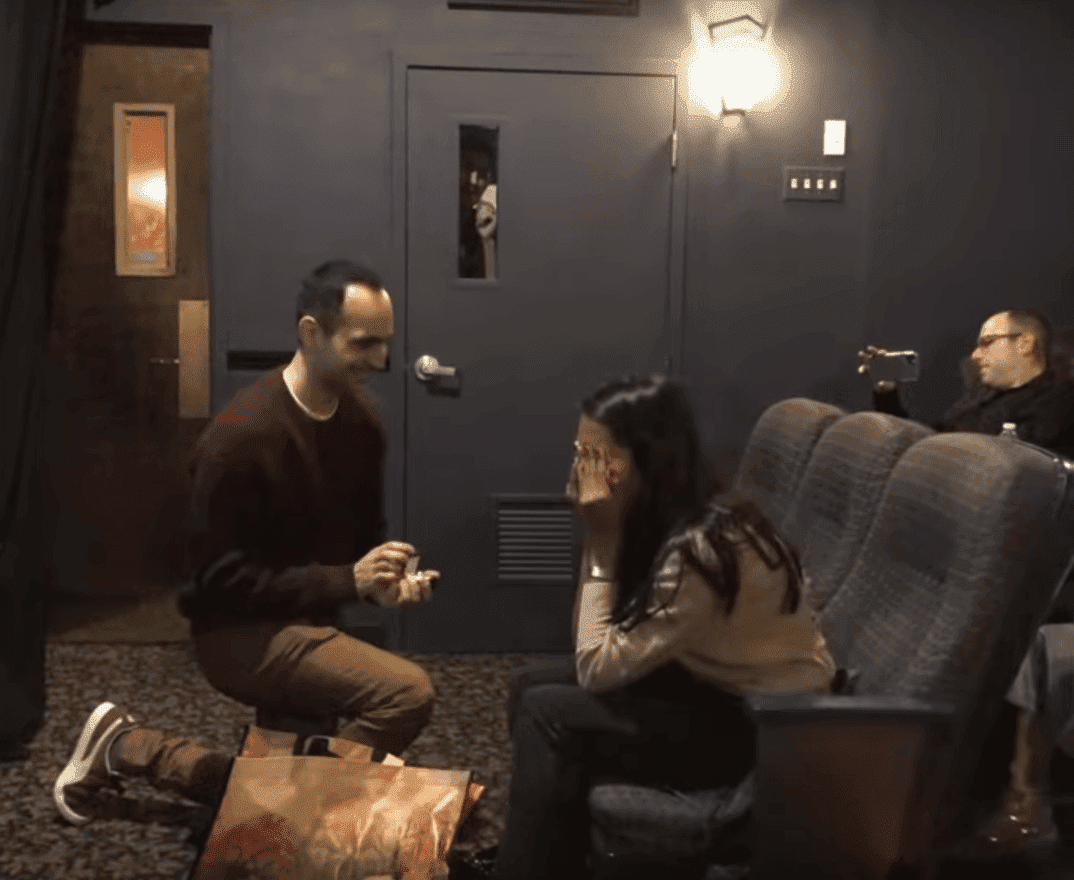 POPPING THE BIG QUESTION
In the video, Sthuthi's astonishment and dawning realization can be seen after the animated characters abruptly started to look extremely familiar indeed.
The crowd can be heard applauding and cheering as Lee popped the big question.
There is no denying that Lee's marriage proposal is one of the most romantic proposals ever made in history.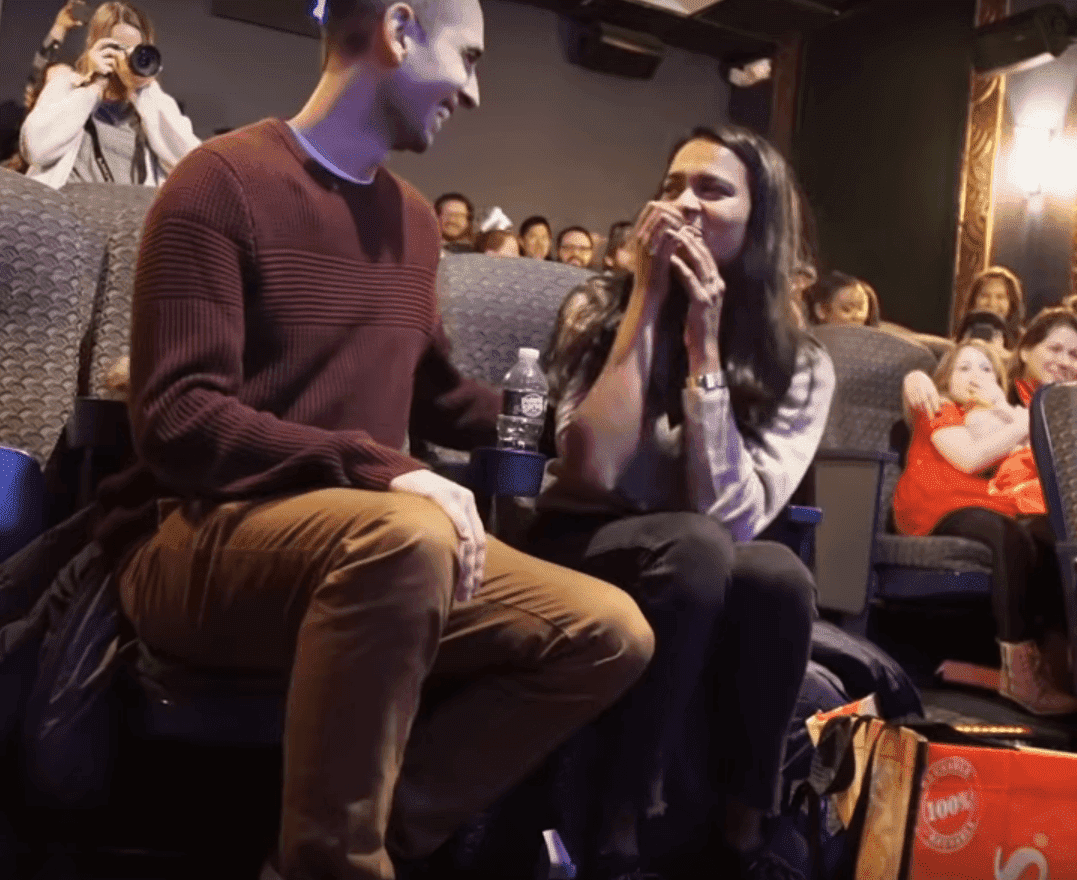 HE LOVES HER TOO MUCH
Lee said it's not ordinary individuals get the opportunity to propose to their high school sweetheart, so he simply wanted to take his time, enjoying that experience. 
He told Sthuthi that he loves her very much and then asked her if she's willing to live happily ever after with him.
Sthuthi didn't disappoint her boyfriend — she said a very notable yes. The crowd cheered as the couple kissed, according to CBS Boston.
Meanwhile, social media users quickly expressed their thoughts about Lee's marriage proposal.
One person said that it's out of this world. Another added that was the most creative proposal he'd ever seen.
There is no denying that Lee's marriage proposal is one of the most romantic proposals ever made in history. Congratulations to the couple on their fairytale ending!