Jennifer Lopez Turned Heads in Stunning Low-Cut Aquamarine Gown at the 2020 LAFCA Awards
Jennifer Lopez once again cemented her place as a style icon with the beautiful low-cut aquamarine gown she wore to the 2020 Los Angeles Film Critics Association Awards.
It's award season in Hollywood, and A-listers are pulling all the stops. Jennifer Lopez is one of them, and she's once again cementing her place as a fashion icon.
The singer/actress turned up at the LAFCA Awards, looking stunning in a beautiful aquamarine gown. She turned heads with the low-cut designed outfit and accessorized with stud diamond earrings and a clutch bag.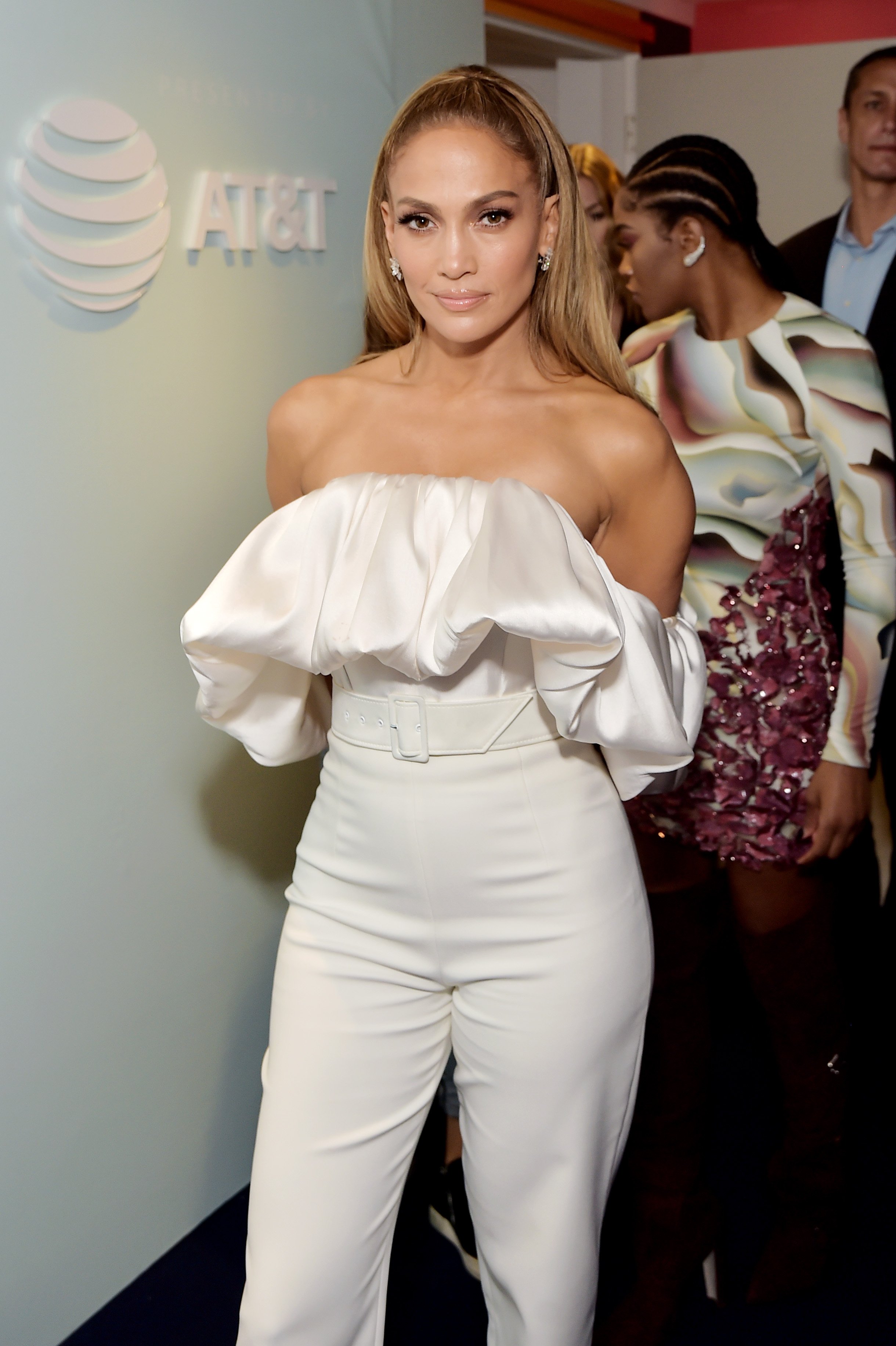 A LITTLE HISTORY
Lopez wore her hair up, and her smoky eye shadow made her look more beautiful. She shared the look on Instagram, posing alongside Gregory Nava, and Pedro Almodóvar; it was captioned,
"Awesome night with these two legends. Gregory Nava, I love you beyond words."
The "Jenny from the Block" singer owes her first movie role to the Hollywood legend. She noted that he gave her a role in "Selena," and believed in her as an actress when no else would.
LEGENDARY AND INSPIRING
Lopez added that Nava inspires her every day to be a better person. The "Maid in Manhattan" star's followers applauded her look and showered her with compliments.
Barbash is displeased with the producers of "Hustlers," and she is suing them for $40 million
The "Limitless" singer got a lot of heart-shaped and fire emojis. One person commented, "3 legends," while another wrote, "Beautiful."
A NOD TO HARD WORK
Lopez's outfit to the Award is one of her best in the last two decades. Aside from winning the night for her fashion choice, the "I'm Into You" singer also got recognition for her work on "Hustlers."
The mom-of-two walked away with the Best Supporting Actress award. She starred as "Ramona," the "Madame" of a strip club, and the head of a group of strippers who conned wealthy men.
Thank you to the @LAFilmCritics Association for the Best Supporting Actress award! What an incredible night ✨✨! #LAFCA #HustlersMovie pic.twitter.com/zQWLqu8SHJ

— jlo (@JLo) January 12, 2020
NOT EVERYONE IS PLEASED
Lopez's portrayal of the character was beautiful, but not everyone is happy with it; mainly, Samantha Barbash. The premise of the film follows the latter's life story.
Barbash is displeased with the producers of "Hustlers," and she is suing them for $40 million. Court documents obtained by People showed that the former stripper feels she got exploited.
The lady claimed that she got defamed by the film. Also, she alleged that the producers failed to obtain her consent for the way she got portrayed in the movie.
Barbash is asking for $20 million each as compensatory and punitive damages, respectively. Lopez has not reacted to the claims.