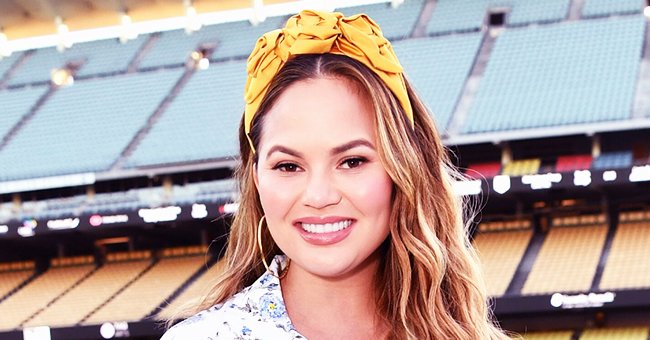 Getty Images
Chrissy Teigen's 1-Year-Old Son Miles Does Taste Test of One of Her Super Bowl Recipes (Video)
Chrissy Teigen and John Legend's son Miles Stephens looked the part of a professional food critic as he did a taste test of one of his mom's recipes. Poor Chrissy.
Miles, one, seemed to be a bonafide food expert in a clip mom Teigen, 34, shared to her Instagram on Saturday. Ever adorable, the young tot was just as honest as any other kid.
Teigen recorded Miles up close as she had him taste one of her Super Bowl recipes ahead of the big game. Based on her caption, the treat is for Teigen's blog, Cravings. The post is found below.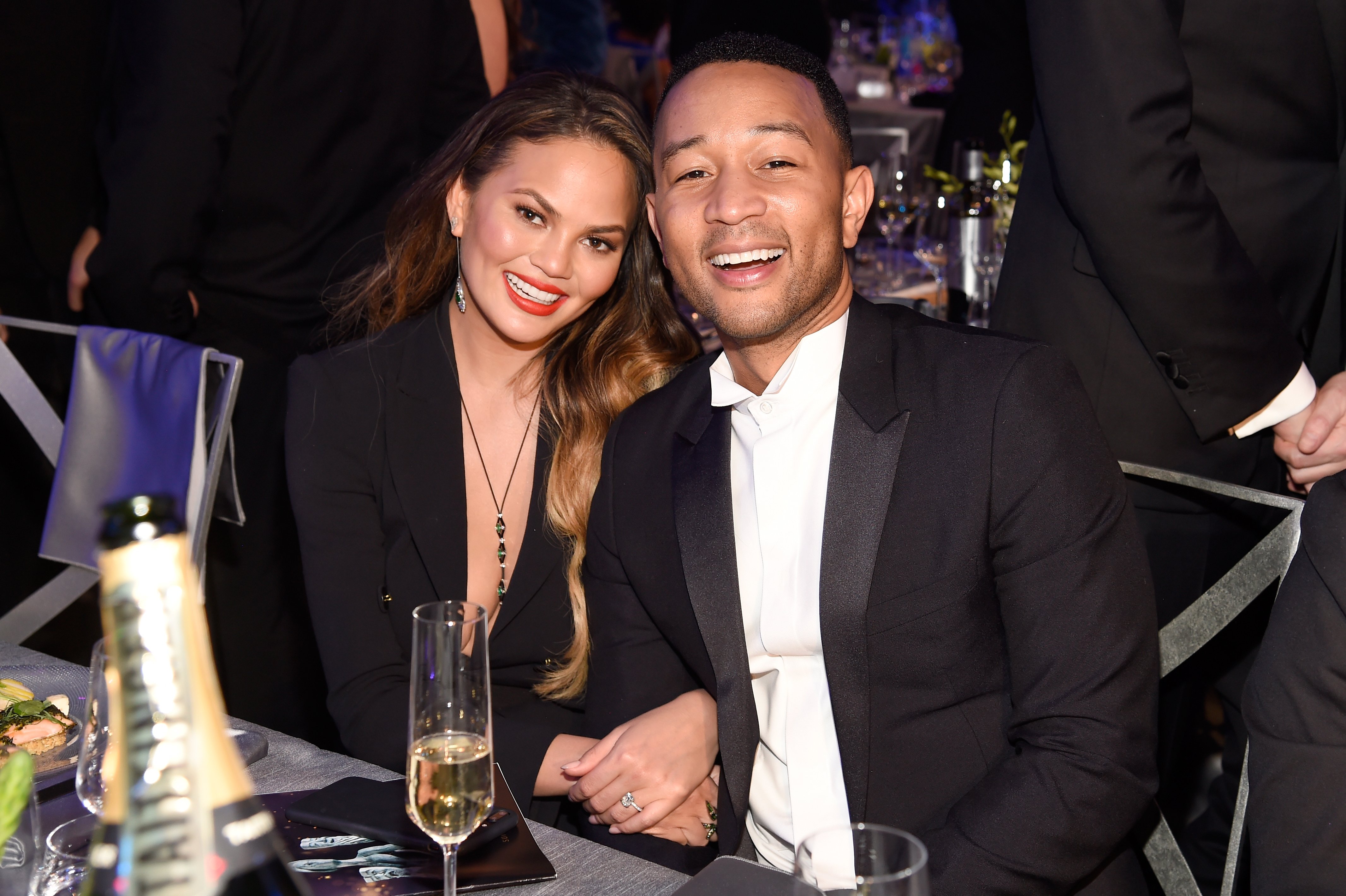 Chrissy Teigen and John Legend during The 23rd Annual Screen Actors Guild Awards at The Shrine Auditorium on January 29, 2017 | Photo: GettyImages
Miles assesses mom's food
In the clip, Miles is wearing a large leaf-patterned bib and a gray shirt. He's already had a bite of whatever it is his mom has prepared. "Miles, do you like it?" we hear the model ask from behind the camera.
The toddler takes quite a long time to answer, gazing into space while holding a pigs in a blanket-like snack in his hand. Eventually, his mom has to ask again if he likes the food.
He comes to a conclusion
"No," Miles responds, and Teigen gives a dry laugh. In her caption, Teigen called her son a "tough crowd" and added, "He really thought about it."
Her followers were just as amused by the adorable tot. Some of them suggested that Miles took long because he was trying to let his mom down easy, but his face in the clip suggested otherwise.
Chrissy's crazy rum drink
The cookbook author often shares the results of her delicious recipes on social media. Last month, she posted a clip of a more interesting and unusual snack.
Luckily, the treat was aimed at the adults, so even if it were terrible, Teigen would not have had to endure such raw feedback. She described the meal as a "boozy rum whipped cream."
Cereal marshmallows topped the delicious-looking drink, which was oozing out from the mug it was in. In the clip, we hear as Teigen laughs because of all the spillage.
Luna and Miles' chicken dance
The foodie shared another video this year, which again featured her kids. This time, it showed as Miles was rejoicing from his mom's food — rather than wanting to spit it out.
Daughter Luna, three, joined her baby brother as the two danced it out in their living room. In her caption, Teigen noted that the two cuties were celebrating a fried chicken meal.
The video began with Luna showing off her dance moves atop a table. With a little prodding, Miles also moves his little body to the cheers of family. Can he get any cuter?
Please fill in your e-mail so we can share with you our top stories!