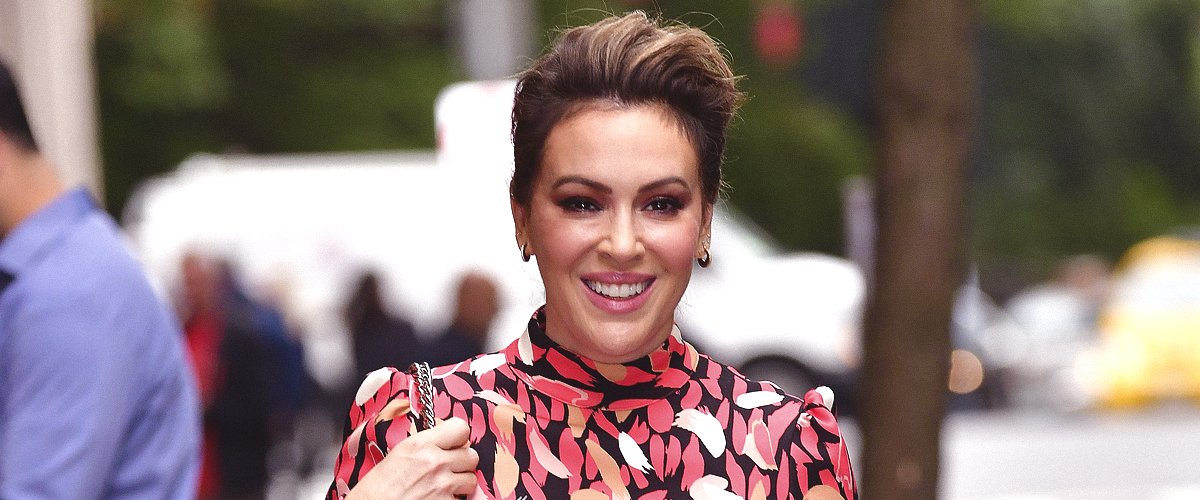 GettyImages
Alyssa Milano from 'Who's the Boss?' Is 47 Now and Has Kids Who Look like Her Mini-Mes
Former child star Alyssa Milano, better known for the '80s sitcom "Who's the Boss?" and the supernatural drama "Charmed," is now a proud wife and mother of two, and she's still active in the entertainment industry.
Alyssa Milano's acting career spans almost five decades, and she's been under the spotlight since she was a little girl. She grew up on the screen and earned the hearts of fans with her innate talent, but her career hasn't been squeaky clean, as she has a rebellious nature.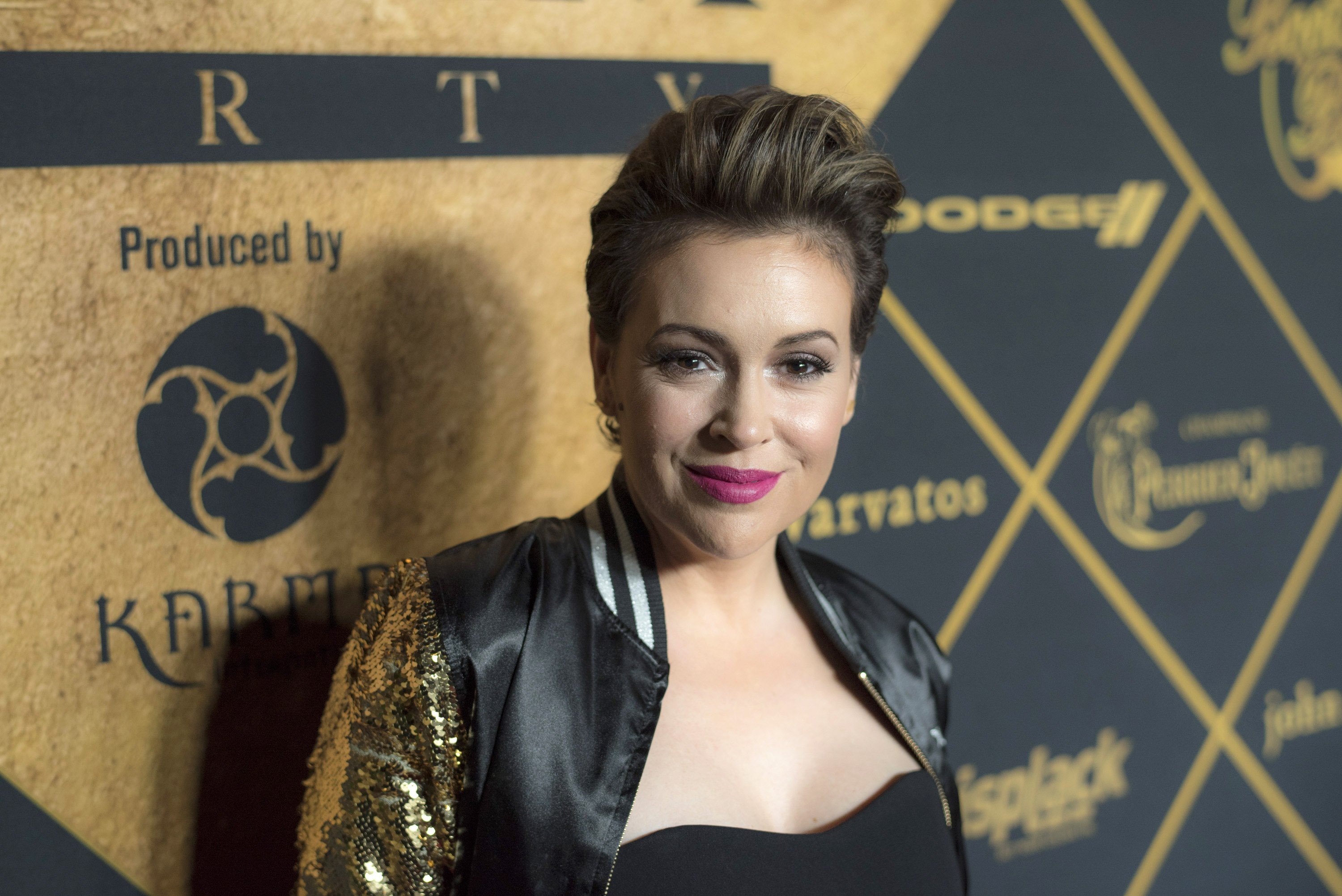 Alyssa Milano attends The 2016 Maxim Party With Bootsy Bellows at Treasure Island on February 6, 2016 | Photo: GettyImages
START IN THE ACTING WORLD
Back when Alyssa Milano was young, she first came involved with the acting world after her babysitter, without notifying her parents, took her to an audition for a touring production of the musical "Annie."
There were 1500 kids at the audition, and only four got picked, Alyssa was one of them.
She was only seven at the time, but after her parents relented and accepted the role, she traveled around the country performing as one of the orphans for the next 18 months.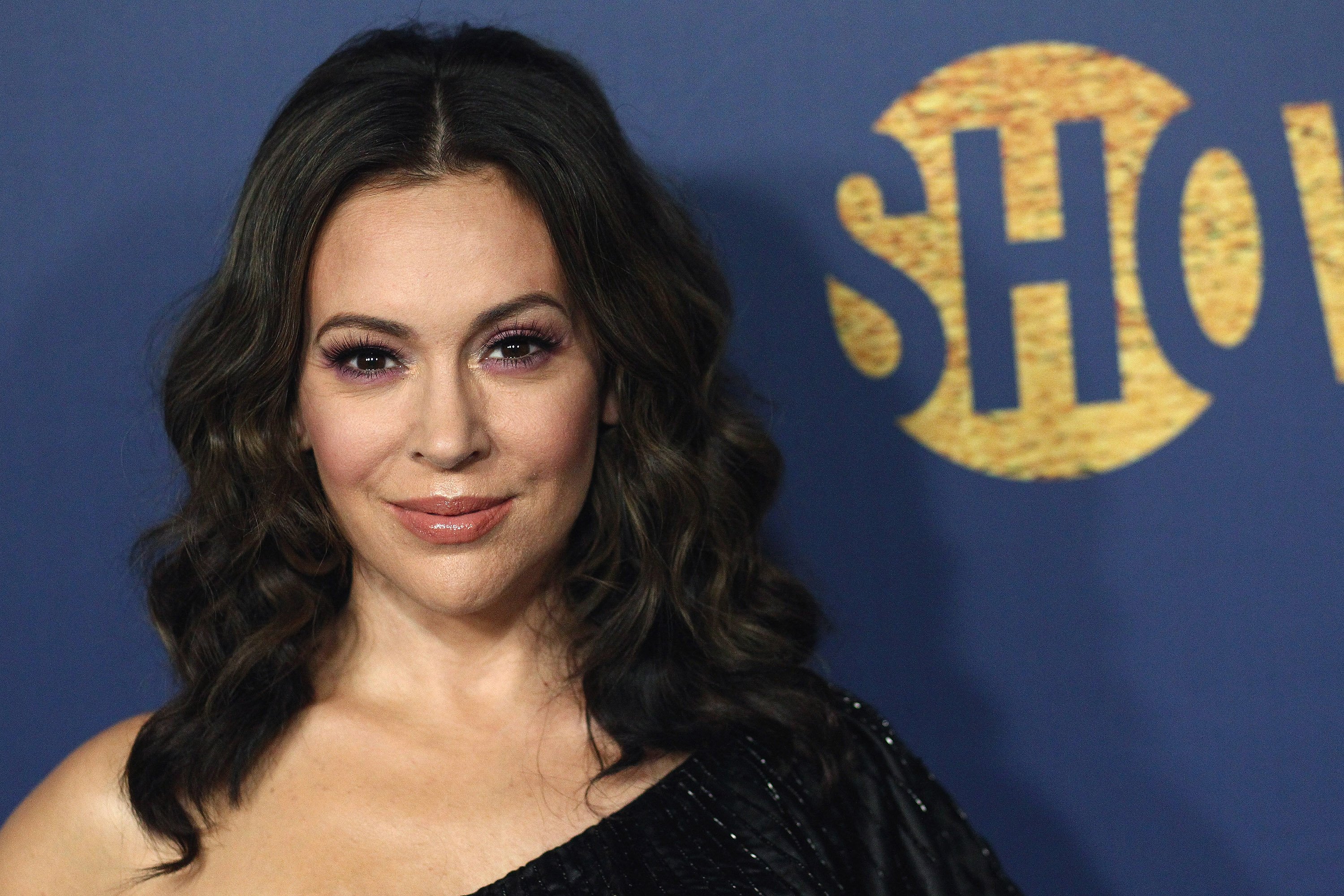 Alyssa Milano attends the Showtime Emmy Eve Nominees Celebration at Chateau Marmont on September 16, 2018 | Photo: GettyImages
After her return to New York, Alyssa started to work in commercials and off-Broadway productions, and in 1984, she made her film debut on the film "Old Enough."
That same year, she landed her breakout TV role as Samantha Micelli, the daughter of Tony Danza's character in the sitcom "Who's the Boss?"
The show ran for eight seasons from 1984 to 1992, and Alyssa's popularity kept growing more and more with every new season of the series, turning her into an '80s teen idol and opening more doors for her in Hollywood.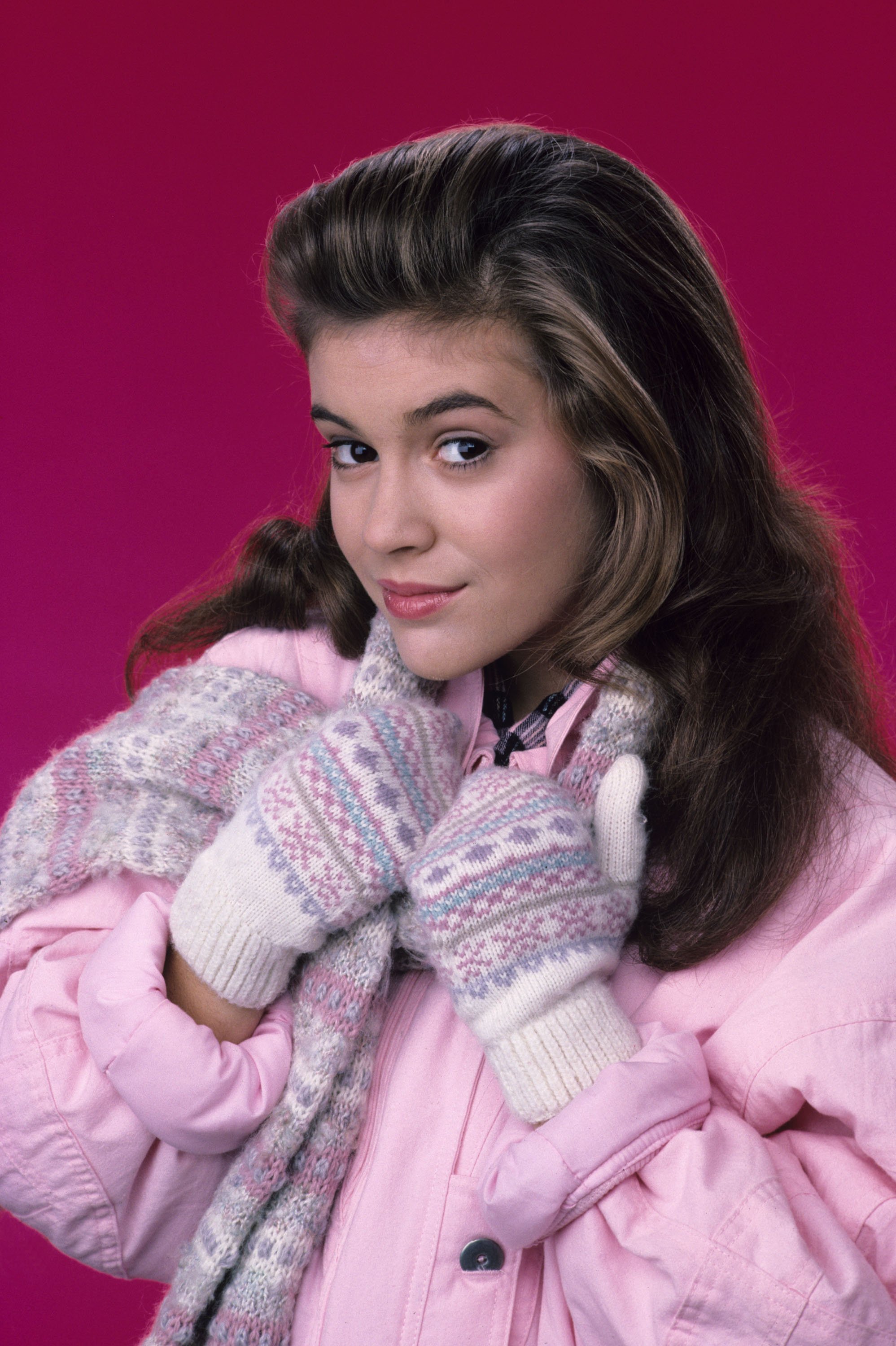 WHO'S THE BOSS ? - Gallery - Season Four - 11/10/87, Alyssa Milano (Samantha) | Photo: GettyImages
A SHORT-LIVED MUSIC CAREER
At 12, Milano appeared alongside Arnold Schwarzenegger in the film "Commando."
The film was widely popular in Japan and prompted a music producer to offer Milano a four-record deal to release pop music in the country.
Some of the songs in the albums had been initially released in Japanese advertisements for pasta and chocolate milk, and it's worth mentioning that Alyssa had no creative involvement in any of the records.
Although the four albums scored platinum, Milano didn't want to launch her music career in the U.S, stating that she'd "much rather have it released where it's appreciated than laughed at."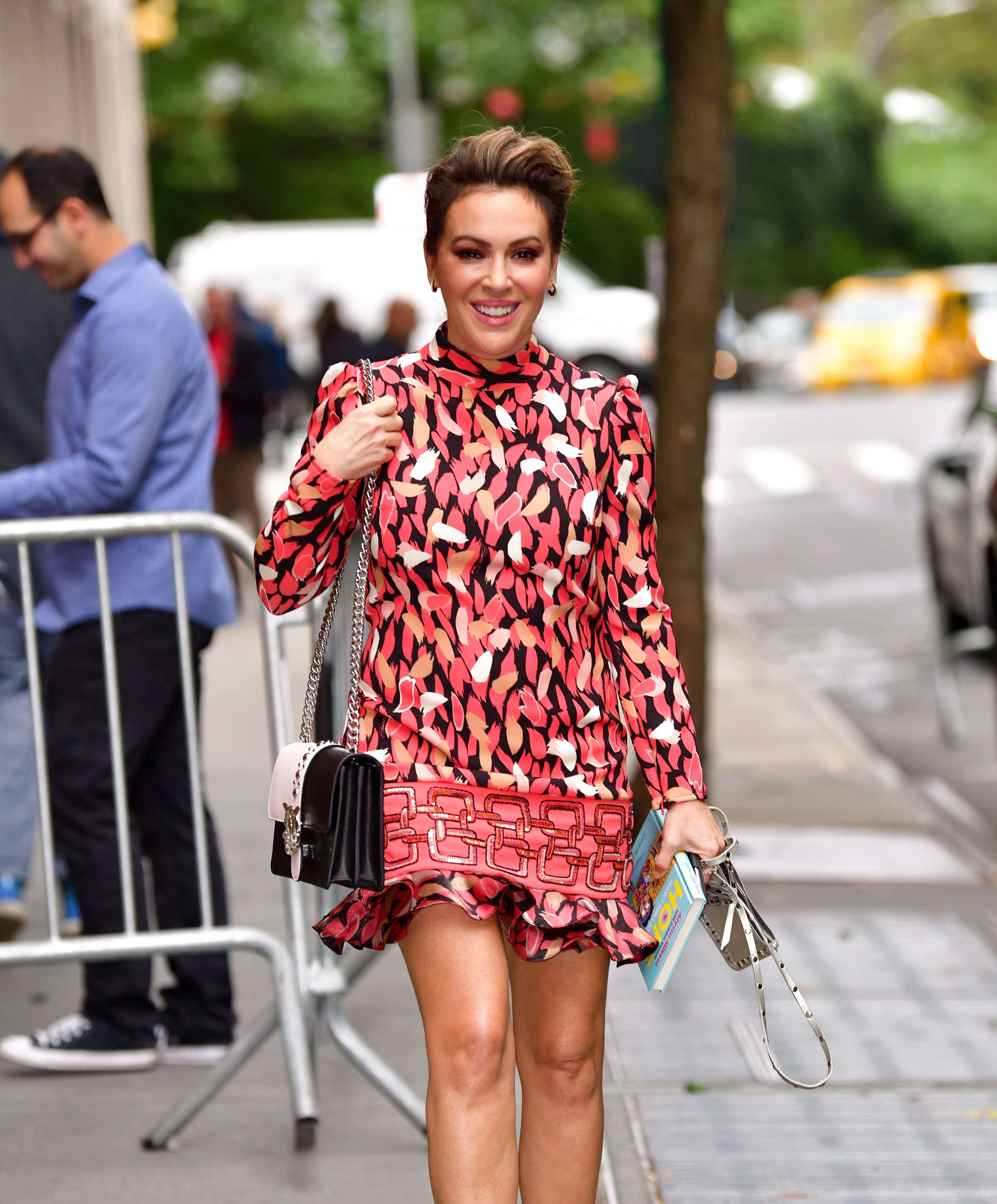 Alyssa Milano leaves ABC's "The View" on October 16, 2019 | Photo: GettyImages
After "Who's the Boss?" came to an end, Milano was afraid of typecasting, so she started to pursue more risqué roles and the complete opposite of the sweet girl she played on the series.
In 1992, she landed the role of a prostitute on the independent film "Where the Day Takes You," and later, she did some nude scenes on the films "Deadly Sins" and "Poison Ivy II."
Milano was cast for the of Jennifer Mancini on the drama "Melrose Place" in 1996, and she appeared from seasons 5 to 7 of the show.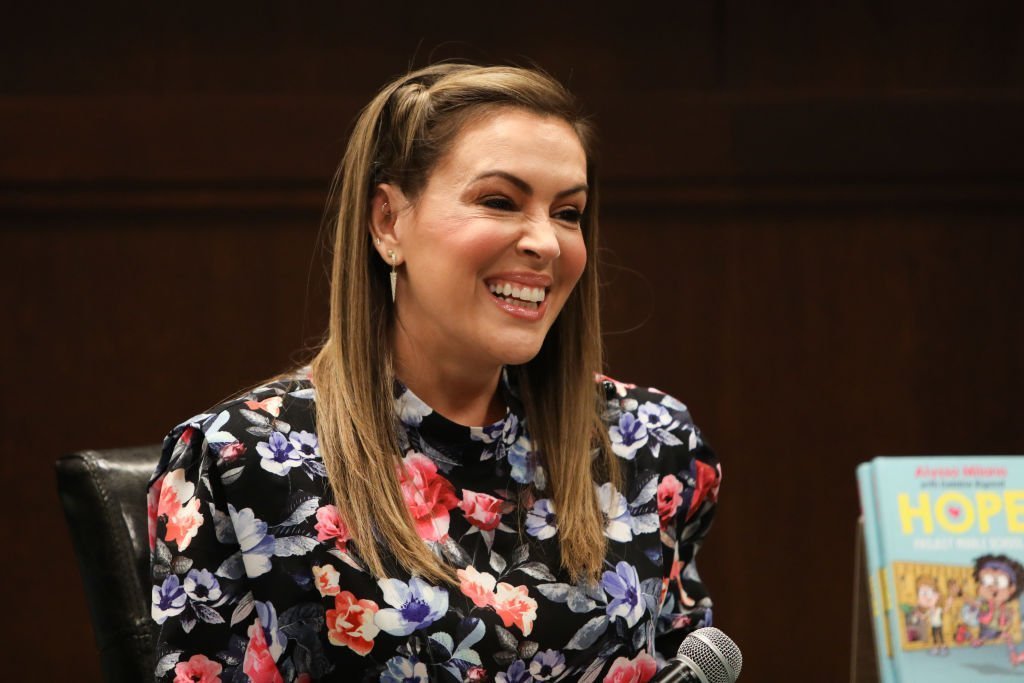 Alyssa Milano celebrates the release of her new book "Project Middle School" at Barnes & Noble at The Grove on October 21, 2019 | Photo: GettyImages
Alyssa's next big break came with the 1998 supernatural series "Charmed," where she gave life to Phoebe Halliwell, one out of three sisters who are also modern-day witches. The show was widely popular and ran for eight seasons and concluded in 2006.
The now 47-year-old also starred in the series "My Name Is Earl," and the short-lived sitcom "Romantically Challenged."
She was a host and judge on season three of "Project Runway: All-Stars," was a guest host on "The Talk," and more recently appeared on Netflix's "Wet Hot American Summer: Ten Years Later," and "Insatiable."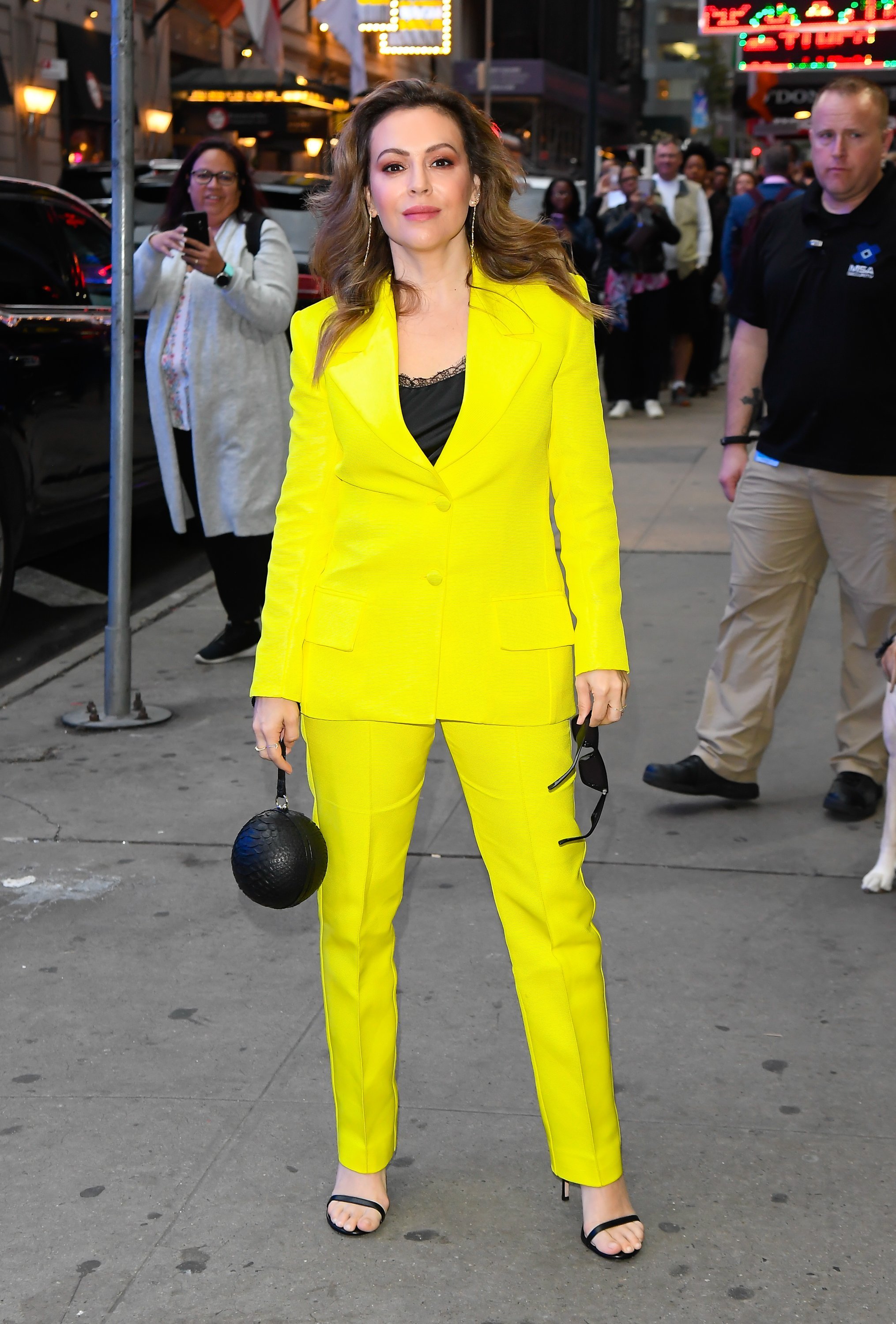 Alyssa Milano is seen outside Good Morning America on October 14, 2019 | Photo: GettyImages
Alyssa Milano's husband, Dave Bugliari, works as an agent at the Creative Artists Agency, one of the top talent agencies in the world.
The couple has been married for 11 years and shares two children: son Milo, 8, and daughter Elizabella, 5.
Before meeting Bugliari, Milano had been engaged to actor Scott Wolf for a year in the early '90s; she later married Remy Zero singer Cinjun Tate in 1999 and divorced him after a year.
Alyssa was also romantically involved with her "Charmed" co-star, Brian Krause.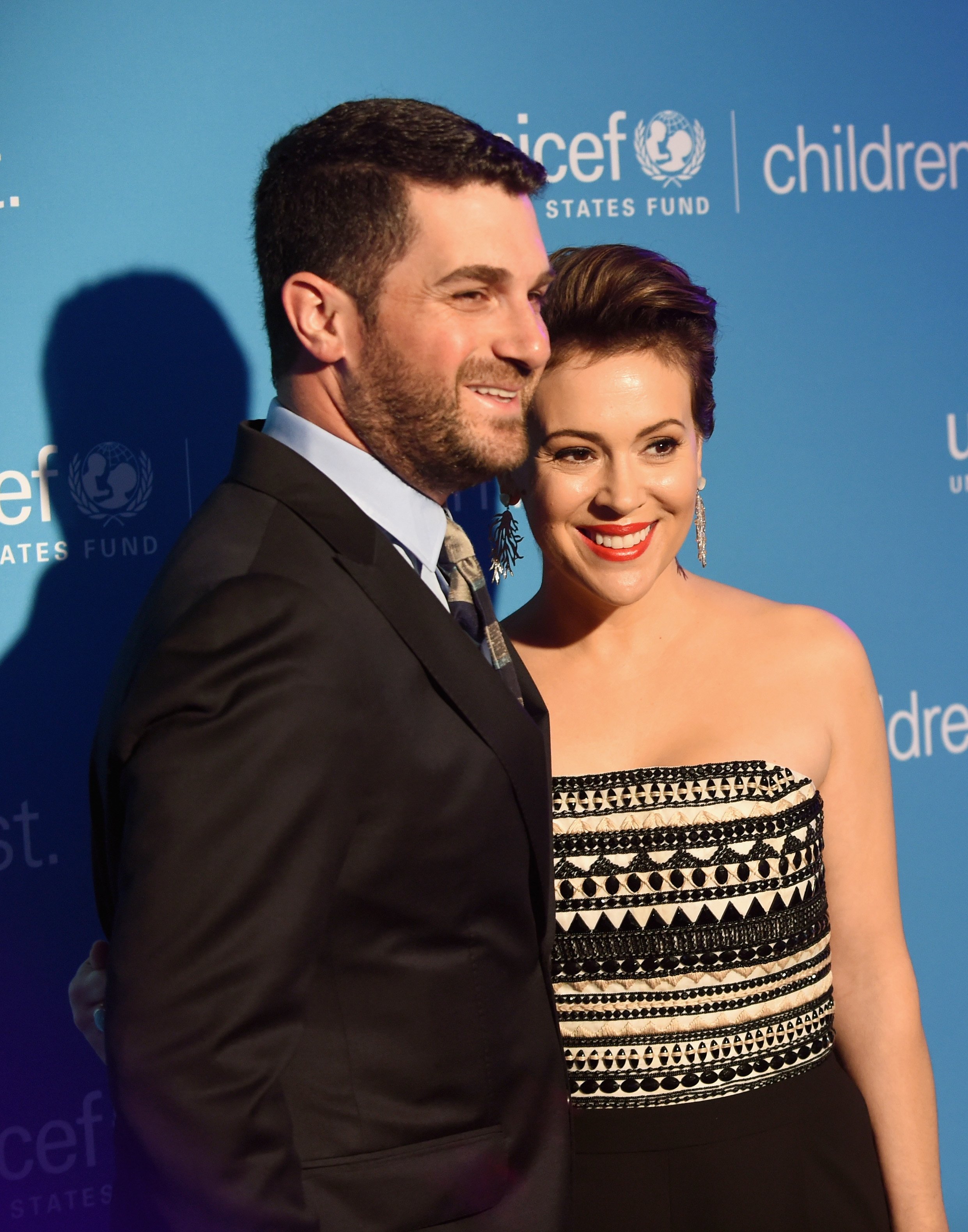 Dave Bugliari and Alyssa Milano at the Children First. An Evening With UNICEF on April 15, 2016 | Photo: GettyImages
Talking to US Weekly about her secret to keeping the marriage alive after a decade, Milano said a couple must make the effort of spending alone time together, as she explained:
"Marriage is work, and I think the thing that makes for a happy marriage is really making an effort to spend time together … and whatever that means for that relationship, you have to strive towards it."
Alyssa Milano's children are the vivid image of both parents, although fans seem to agree the kids resemble Alyssa more than Dave.
However, when it comes to personality, Milano believes the kids have both hers and Dave's traits.
"My daughter is very empathetic and caring," she explained. "My son is very strong and organized."
She strives to raise her kids to be socially aware and conscious. Although she wants to instill her values and empathy in them, Milano is careful not to steal their childhood away so that they "aren't completely terrified from the moment they wake up until the moment they go to sleep like their mother."
Please fill in your e-mail so we can share with you our top stories!