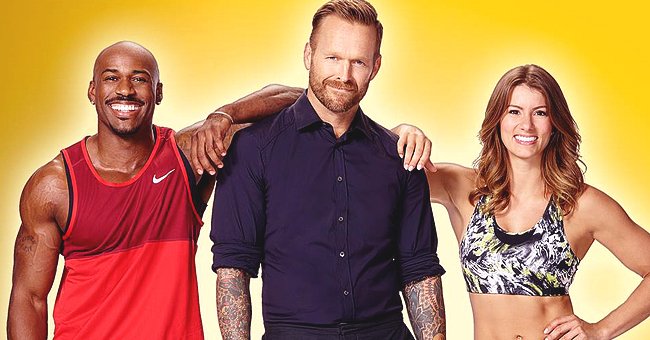 facebook.com/The Biggest Loser
'The Biggest Loser' Trainers and What They've Been up to since the Original TV Show Ended

Some heroes don't wear capes; instead, they wear athleisure clothing and help people get into their fittest and healthiest selves.
"The Biggest Loser" ran for over a decade and featured overweight to obese contestants who competed to lose weight on national television.
While the show monetized on the concept of heavy people shedding pounds through diet and exercise, the contestants were able to gain strength and better their health on the show.
The heroes who helped the show's contenders get fit are still remembered as fitness icons and personal trainers. Here's a look at their lives after the show ended.
JILLIAN MICHAELS
Personal trainer and fitness icon Jillian Michaels is this month's Women's Health cover star. Since the show ended, the fitness guru has appeared on television and published a New York Times-bestselling book.
Michaels still advocates exercise and speaks about the inclusivity of people of all shapes and sizes shouldn't endanger those whose health is put on the line. She said:
"Nobody should ever be body shamed or fat-shamed or excluded and that everyone is equally deserving and should feel equally valuable. But obesity in itself is not something that should be glamorized."
BOB HARPER
Bob Harper was a trainer for over 15 years on the show and has been an avid CrossFit athlete and fitness enthusiast.
However, months after "The Biggest Loser" ended, Harper suffered a widowmaker heart attack on February 12, 2017, before going into cardiac arrest. He said:
"Losing control was really hard because health and fitness defined me. That's who I was. I was that guy. And then, all of a sudden, I was in a hospital for a week."
After being cleared from the hospital, Harper found difficulty in getting back to his regular routine and suffered depression because of the big change.
He has since used Bikram yoga as a form of fitness and exercise. However, this year, Harper will be hosting "The Biggest Loser" revival.
KIM LYONS
Apart from dedicating much of her life to health and fitness, Kim Lyons is an experienced media professional.
After being a host on "The Biggest Loser," Lyons furthered her experience in satellite and radio media tours, general product endorsement, video, and print campaigns, infomercial hosting, keynote speaking, and many more.
Among the known companies the personal trainer worked with are Pfizer, Chili's, Proctor and Gamble, Verizon, and Got Milk Campaign.
She has also been featured on several leading programs and fitness magazines, and publications for her expert advice.
BRETT HOEBEL
In line with his work as a celebrity trainer, Brett Hoebel has published the "20 Minute Body" book and DVD.
He was also featured on Food Network's "Fat Chef" as one of the health and wellness experts to be consulted with.
Hoebel has since worked with the A-lister celebrities and Victoria Secret models in getting in shape and imparts his knowledge on different shows, including "Dr. Oz," "The Talk," "The View," and "Today."
The fitness guru furthered his passion and expertise by founding his company, Hoebel Fitness, and starting the Rise Above Bullying campaign.
DOLVETT QUINCE
Dolvett Quince is a television trainer who worked his way up the fitness industry with dedication and hard work.
In 2004, he opened his own gym called Body Sculptor and built a loyal client base, who refers him to other fitness enthusiasts.
Since being a celebrity coach on "The Biggest Loser," Quince wrote and published "The 3-1-2-1 Diet: Eat and Cheat Your Way to Weight Loss," a New York Times bestseller.
ANNA KOURNIKOVA
Professional celebrity trainer Anna Kournikova has focused much on raising her twins, Nicholas and Lucy, with her husband Enrique Iglesias since her days on "The Biggest Loser."
The former Russian tennis player once didn't believe in getting married but always wanted to become a mother.
JEN WIDERSTROM
Jen Widerstorm is living proof that hard work and determination will get you to places — especially in transforming one's figure.
The "Biggest Loser" trainer once took to Instagram her fitness journey, starting from having no knowledge about what she was consuming and eating uncontrollably. She said:
"I was consuming the same amount of calories w/o the activity & ultimately I just felt detached & sad, getting through the days consuming food/alcohol to feel better and not participating in my life the way I FELT DEEP DOWN that I KNEW I could."
After being a trainer on the show, Widerstorm felt lost with no project nor responsibility that she could keep herself busy with.
She had difficulty coping with circumstances that she faced, although she was eventually able to overcome the challenges and learned valuable lessons on the way.
JESSIE PAVELKA
Health and Wellbeing expert Jessie Pavelka was a former celebrity trainer on "The Biggest Loser" before hosting Sky TV's "Obese: A Year to Save my Life."
He has also hosted "Dietribe" and appeared on Oprah's "OWN" as a guest. At present, Pavelka is the ambassador for cancer research and owns a company, Pavelka.
Please fill in your e-mail so we can share with you our top stories!