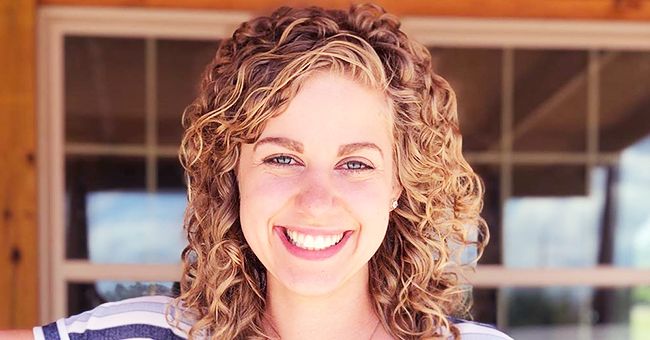 instagram.com/johnandabbie
Abbie Duggar of 'Counting On' Fame Shares Heartwarming Tribute to Her Husband John David on His 30th Birthday
Abbie Duggar shared a heartfelt message in honor of her husband, John Duggar's 30th birthday. In her message she described all the things she loves about him.
"Counting On" star John Duggar just celebrated his 30th birthday with a heartfelt message from his wife, Abbie Duggar. On the shared Instagram account, she wrote:
"Happy Birthday John!!! You are the love of my life! Thank you for making my dreams come true. ? You are selfless, quick to forgive, steady, generous, wise, creative, loving, gentle, affectionate and beyond sweet. ❤❤❤"
In her message, Abbie also shared some intimate details about how her and John have managed to keep their relationship so strong. She revealed that the couple's religion has played a major role in their marriage, she said:
"Thank you for reading the Bible and praying with me every day, and selflessly loving me like Jesus does. Happy 30th sweetheart!!!"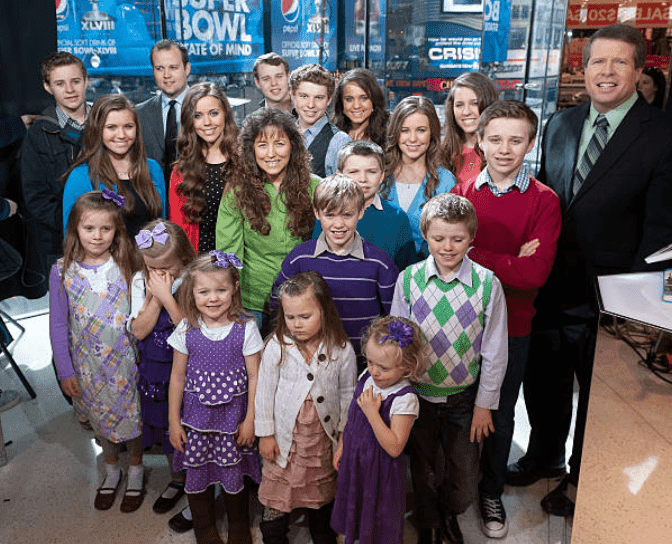 The Duggar family gather for an interview "Extra" at H&M in Times Square, on March 11, 2014 in New York City |Source: D Dipasupil/Getty Images for Extra
John and Abbie have been married a year. It is
reported
, that despite the couple claims that it was love at first sight, there have been allegations that they knew each for years before getting married.
It is alleged by a fellow churchgoer, who grew up with Abbie that the Duggar's and Abbie's family, the Burnett's had known each other for years. They often saw each other yearly for church, and may have even stayed at Abbie's family home during one of their visits.
Apart from their commitment to their religion, the Burnett's and Duggar have another thing in common, which is their big family sizes.
With seven siblings, Abbie's family size might not compare to the Duggar's 19 children. However, she has adjusted well to her new life after growing up in home with a more than average sized number of family members.
John's 30th birthday comes only days after the couple welcomed their first child named Grace Annette Duggar.
After they posted the first picture of their daughter, they revealed that they were completely "smitten" over her and been spending their first moments enjoying snuggling with her.
Unlike the rest of their siblings, who met their partners when they were teenagers, Abbie and John met when they were both in their late 20's.
It is reported, the couple had to bent some of the family's courtship rules about not contact because they were much older, and were allowed an occasional hug or to put an arm around each other during their courtship phase.
Please fill in your e-mail so we can share with you our top stories!