Serena Williams' Husband Alexis Pays Tribute to Wife after Winning Her 1st Title since Giving Birth to Their Daughter
Serena Williams' proud husband Alexis Ohanian celebrates his wife's first tennis title since giving birth to their daughter Olympia. 
Serena Williams just started 2020 with a win, this time at the ASB Classic in Auckland, New Zealand. It is her first title win since giving birth to her daughter Alexis Olympia in September 2017.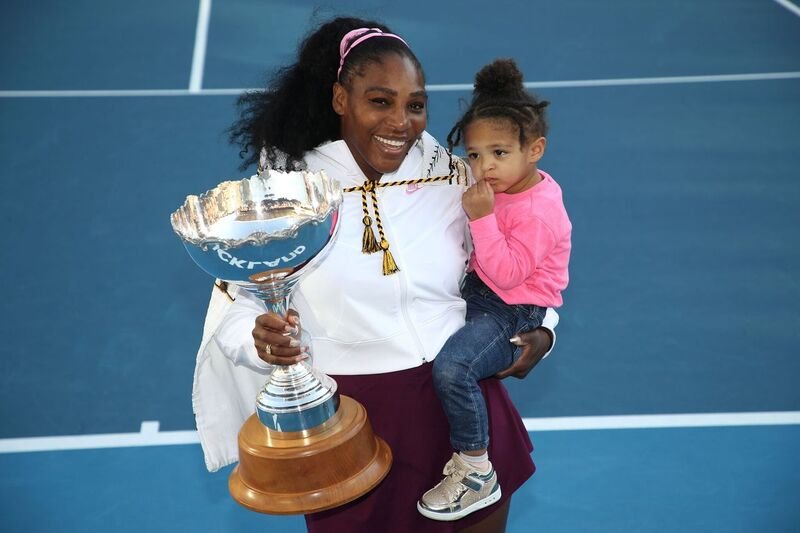 A HUGE CONFIDENCE BOOST FOR SERENA WILLIAMS
The win was a great confidence boost to Williams, who is in her pursuit to claim her 24th Grand Slam Singles title, which she aims to get this year. 
Williams donated her prize money to the Australian bushfire relief efforts. 
A PROUD HUSBAND'S MESSAGE
Of course, her husband Alexis made sure to celebrate the win with her, posting a picture on Instagram with Serena and Olympia smiling with the trophy. 
That's not the sweetest part of it all though, but it was the caption that went along with it. Alexis proudly said:
"What a start to the decade, [Serena]. We're all so proud of you. And just when I think I can't possibly be more proud, you donate all your prize money to fight the #australianbushfires."
DONATING HER PRIZE MONEY TO AUSTRALIA
Williams donated her $43,000 prize money to the Australian bushfire relief efforts, on top of auctioning off dresses from her previous matches. 
This makes her the latest in the string of tennis players who have pledged money to help with the emergency down under. Other tennis stars who donated include Ash Barty, Novak Djokovic, Maria Sharapova, and Nick Kygrios. 
BREAKING HER THREE-YEAR TITLE DROUGHT
Williams broke her three-year title drought after beating Jessica Pegula 6-3, 6-4, last Sunday, to win the singles final at the ASB Classic. 
The last time she won any title was at the Australian Open singles, which happened in January 2017. A couple of months after, she welcomed her daughter Olympia. Now, she was in the stadium to see her mother receive her title. 
Incredible presentation at @ASB_Classic !

First @serenawilliams meets the legendary Ruia Morrison...

...then she announces she will donate her prize money (and a dress from each of her matches) to the bushfire relief effort! pic.twitter.com/xNVYAeLn3u

— wta (@WTA) January 12, 2020
In a couple of months, Williams is set to compete for her 24th Grand Slam singles title, which would make her a record-holder. With a win to start the year, she'll have an extra boost of confidence as she chases after her goal.