Tori Roloff from LPBW Warms Hearts with Cute Close-Up Pics of Nearly 2-Month-Old Daughter Lilah Ray
The "Little People, Big World" stars Zach Roloff and his wife, Tori Roloff, welcomed their second child, Lilah Ray Roloff, on November 19, 2019. The little one's proud mother has since documented her growth on Instagram. 
It's been two months since Lilah Jay Roloff brightened her parents' world with her arrival. Tori Roloff regularly gives her fans a glimpse of her daughter on Instagram. This time, she shared a cute picture of Lilah on her two-month milestone and fans couldn't stop gushing about her. 
Lilah looked cute in a white smock with tiny floral prints on it and a headband with a white bow on it. What made her outfit so special was the fact that it once belonged to her mother.
According to Tori's caption, her parents brought her home from the hospital in the very outfit. She shared that the outfit is close to her heart. 
"It is so special that I get to share it with my daughter. It's crazy that this sweet bean is almost 2 MONTHS OLD?! It all goes by so quickly and I'm just sitting over here watching and soaking it all in." 
Fans gushed over how cute baby Lilah looked in the picture in the comments section. Many of them commented that Lilah looks like Tori's mother and that she is cute beyond words. 
Tori's mother-in-law, Amy Roloff, also joined other fans in the comments section to shower her granddaughter with love. 
Another comment from the Roloff family was from Audrey Roloff, Jeremy Roloff's wife. "Oh my gosh," wrote Audrey, who recently welcomed her second child with her husband.
Baby Lilah made her parents the happiest people in the world when she arrived, but Tori had a tough pregnancy the second time around. She also struggled with body image issues after giving birth to Lilah.  
Zach confirmed that their daughter is a little person like her brother, Jack Roloff, in a video released by TLC back in December 2019. 
"Lilah has achondroplasia, dwarfism, so we're two for two on that front."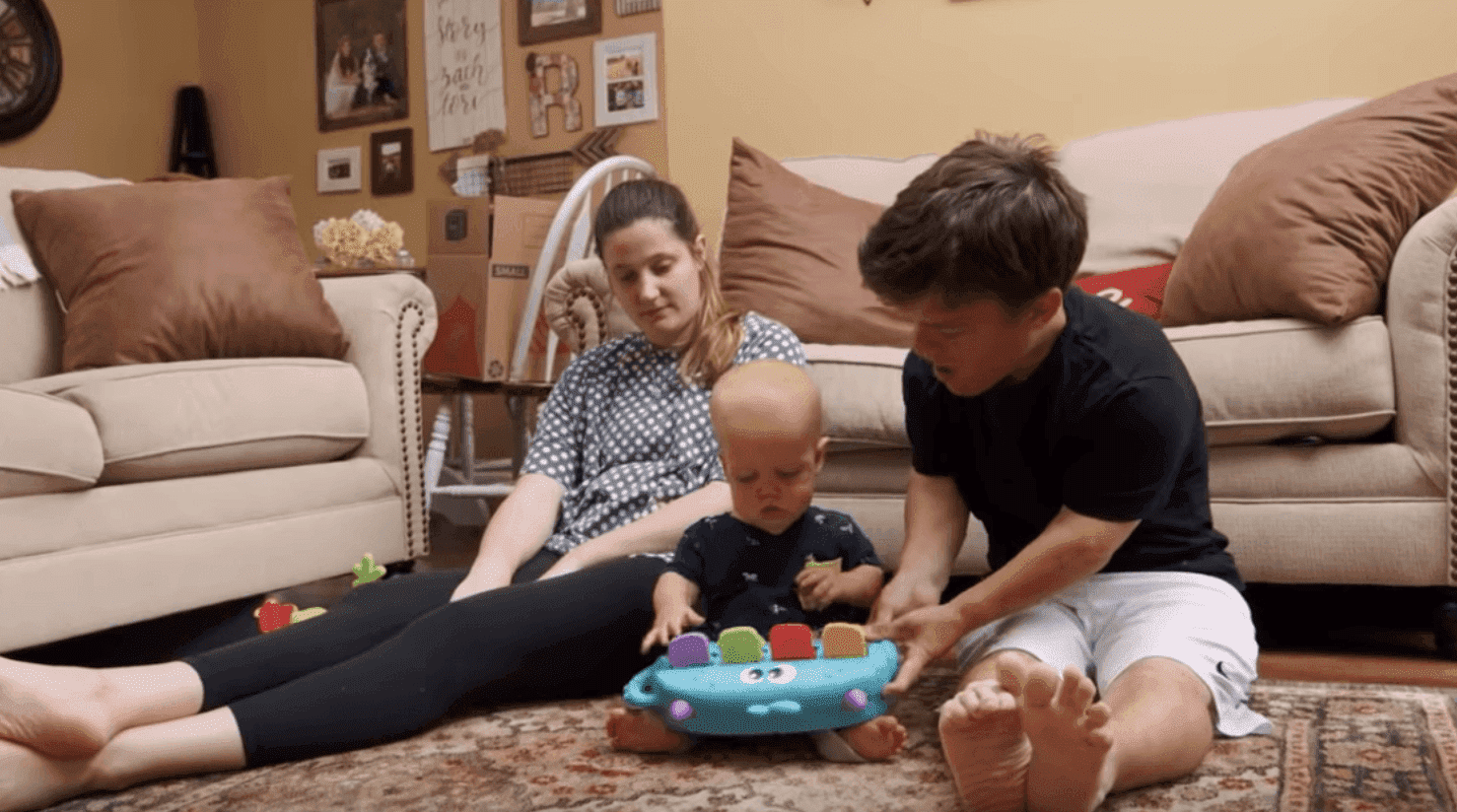 Previously, the couple had said that they wouldn't know whether their daughter would be a little person until she was born. They also mentioned that while it was possible for them to find out if they were having a baby of average height or not, they chose not to because it didn't matter either way. 
Each of Tori and Zach's children has a 50 percent chance of inheriting the dwarfism gene that runs in the Roloff family. They have never shied away from answering their fans' questions about dwarfism.