Tori Roloff from LPBW Shares Pic of Zach and Son Jackson and Shares Sweet Tribute to Her Husband
In a heart-warming Instagram post, Tori Roloff expressed how grateful she is to have her son, Jackson, and her husband, Zach, in her life. The reality star feels like her husband is the best dad. 
Tori Roloff adores her son and husband, and this time, she made it known through a loving social media post. The mother-of-two took to Instagram to share an appreciation post for her son, Jackson, and husband, Zach. 
The reality star gushed about how important the two are for her, calling Zach the "best dad ever." She also mentioned how Jackson doesn't know how blessed he is.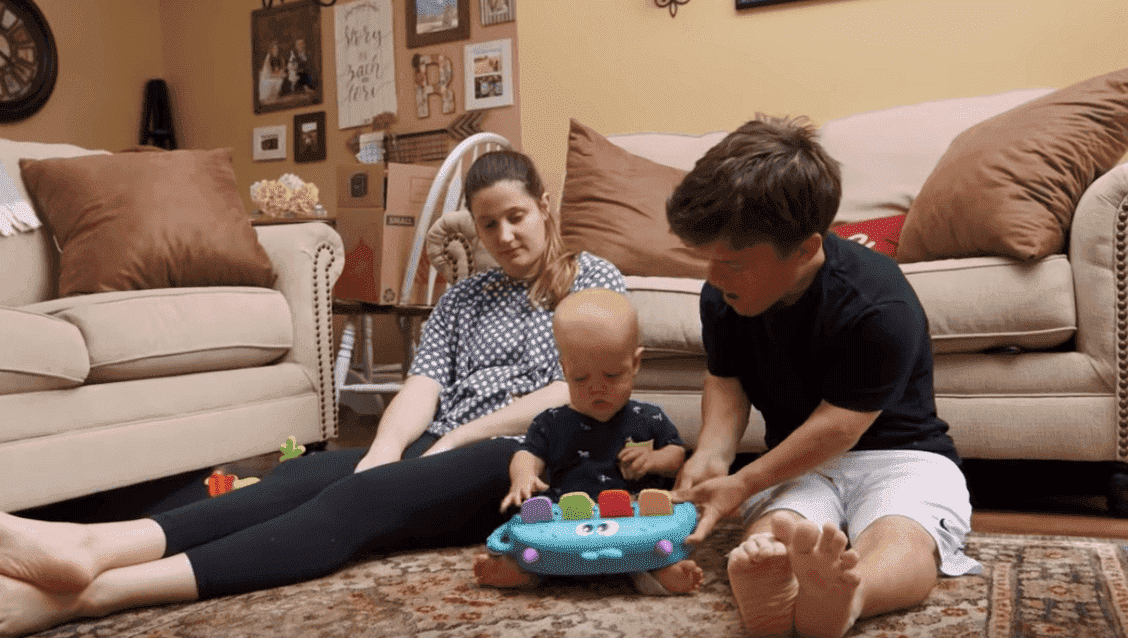 "I pray every day that Jackson will grow to be just like his dada!" she concluded the loving message before adding that she loves her boys. 
Tori loves her son to the moon and back, but that doesn't mean she loves her newborn daughter any less. She and Zach welcomed their daughter, Lilah Ray Roloff, on November 19, 2019. 
A PARTY OF FOUR
Fans have been getting a generous dose of cuteness with Tori posting pictures of her baby daughter often. After welcoming the bundle of joy, she took to Instagram and thanked her fans for their love and support with a sweet post. 
"Thank you all for your love and support of our family. We really do our best to read all your sweet notes and messages. We have felt so much love for our baby girl. Jackson is adjusting in his own time and this has made me find new love for our sweet baby J. Thanks again for following our journey!!"
Jackson is still getting used to having his baby sister around at his own pace. Meanwhile, the family is gearing up to celebrate Christmas as a family of four this year. They all went Christmas tree shopping together, which didn't turn out to be exactly fun. 
According to Tori, she couldn't walk well in snow. Meanwhile, Jackson wasn't a big fan of meeting Santa Claus and in an attempt to run away from him, he "almost gave himself a concussion." Little Lilah and Zach, however, kept it all together. 
TRYING TO LOVE HER POST-BABY BODY
For now, Tori is focusing on loving her body that has gone through countless changes before and after the birth of Lilah, but it isn't as easy as it sounds. The new mom opened up about the challenges of accepting her body after giving birth in an Instagram post. 
Besides the physical changes, what really bothers Tori is being restricted and asking for help. Although she knows that her body will heal in time, it's still difficult to wait for that to happen. 
It might not be an easy journey for Tori, but she still had some words of wisdom for her fans who might be going through a similar phase. 
"We all have our days and that's OK. Our bodies are so insane, and I've said it before — women are badass," she wrote before sharing that she will continue to love herself through the phase.