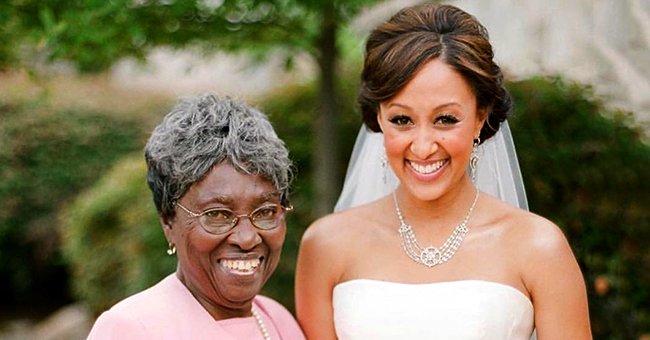 Instagram/tameramowrytwo
Tamera Mowry from 'The Real' Honors Late Grandma on 1st Anniversary of Her Death
Tamera Mowry from "The Real" shares a touching tribute to her late grandmother on the 1st year anniversary of her death.
It's never easy to lose a loved one, especially one that has shaped you into who you are today. That's exactly how Tamera Mowry feels, as she continues to mourn the loss of her grandmother Cloretha, who passed away a year ago.
Before Tamera Mowry became a household name in Hollywood, she was first raised by a military family. When her mother and father were out working, her grandmother was one of those who stepped in to take care of her and her siblings.
Tia and Tamera Mowry always make sure to celebrate those who are close to them, especially members of their family.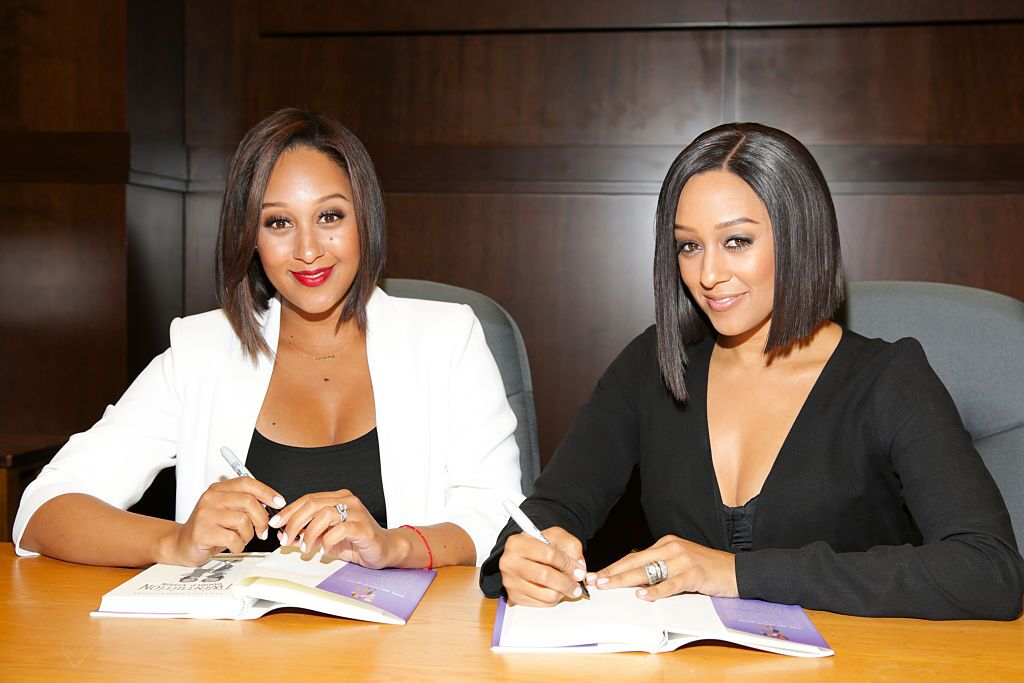 Tia and Tamera Mowry at a book signing event | Source: Getty Images/GlobalImagesUkraine
REMEMBERING GRANDMA CLO
That is why even a year after her grandmother Cloretha's death, she continues to celebrate her and honor her for the rest of the world to know her.
On Instagram, she shared a picture of her on her wedding day, accompanied by her proud grandma, smiling right beside her.
TAMERA'S ONE WISH
The influence of Cloretha on her grandchild was so strong, that she hopes to be just a tiny bit of what her grandmother was.
"If I'm just a tiny bit of what my grandmother Cloretha was to many, I'll be happy. I miss you every day."
BIDDING GRANDMA CLO GOODBYE
Tia and Tamera Mowry always make sure to celebrate those who are close to them, especially members of their family. During the time their grandmother died of cancer, they both wrote a touching tribute to commemorate the strong woman's life.
"You went on to see the Lord this morning and I'm so happy I got to see you. I thank God. I love you grandma, I love you. My heart is broken."
Likewise, Tamera made sure to celebrate the matriarch of their family, one that taught her a lot of things she knows now.
"Grandma Clo ... You are the strongest person I know. You are the matriarch of our family. Every good thing trickles down from you. You amaze me every day with your strength and unconditional love. Your obedience and love towards our Heavenly Father is admirable. Love you so so so much."
Knowing the impact their Grandma Clo has on both Tia and Tamera, they are sure to continue remembering the colorful life she lived, letting people know of the influential woman who impacted the way they are now.
Please fill in your e-mail so we can share with you our top stories!