Melania Trump Stuns in Stylish '80s-Inspired Vinyl Trench Coat at the 2020 National Championship Game
Melania Trump channeled her inner '80s fashion sense with the Vinyl outfit she wore to the College Football Championship Game, and she looked fabulous.
The fashion goddess stuns again! Melania Trump once again had fashion lovers and fashionistas fawning over the latest outfit she wore to a public engagement alongside President Donald Trump.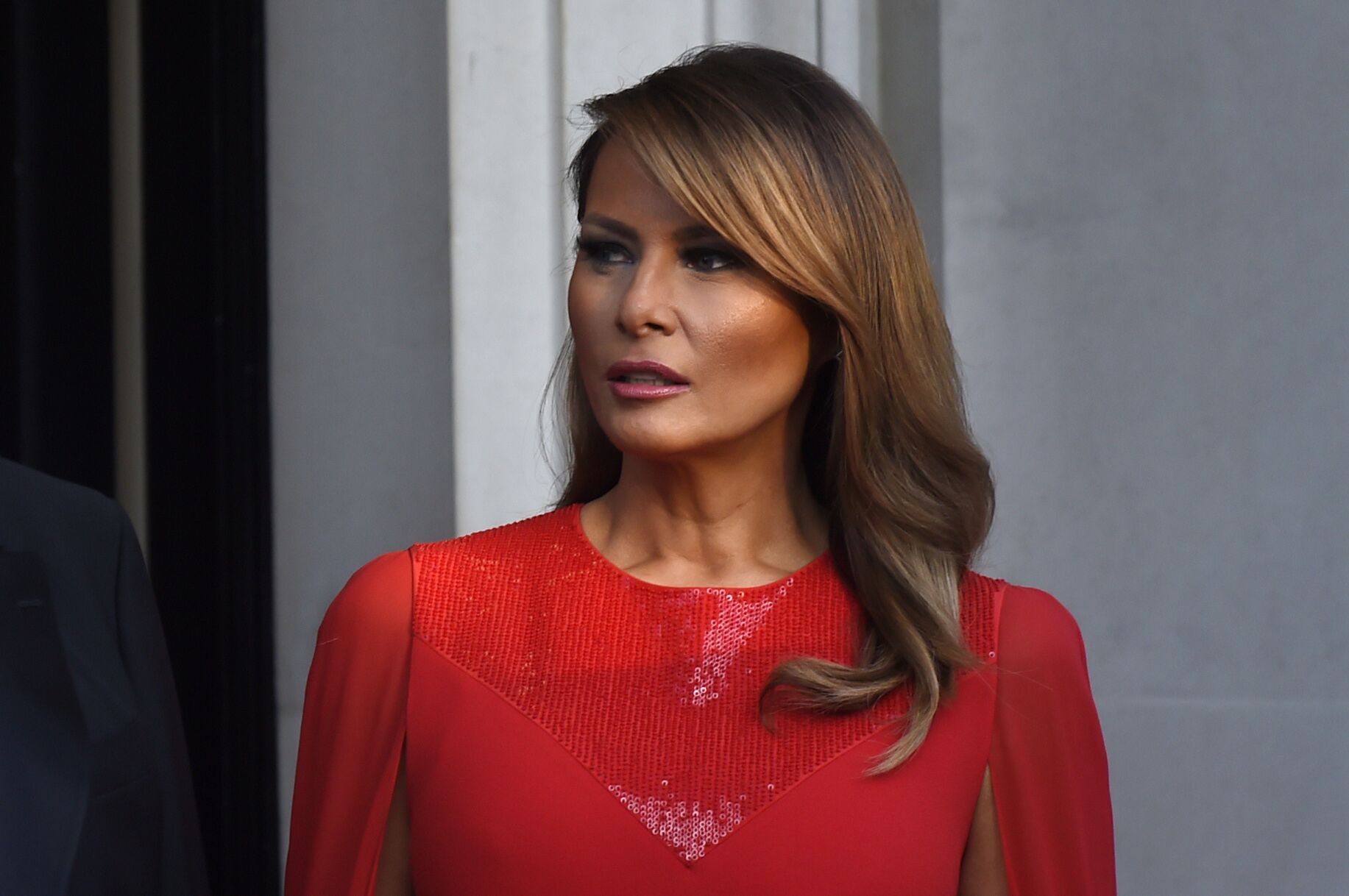 The First Lady looked divine in a stylish '80s inspired vinyl coat and black knee-length boots. Her hair got styled in the usual fashion and fell to her shoulders.
The metallic blue vinyl coat stopped below the knee of the former model, and it features a vinyl belt. It looked like it came straight out of Marc Jacobs '80s catalog, but with a modern touch.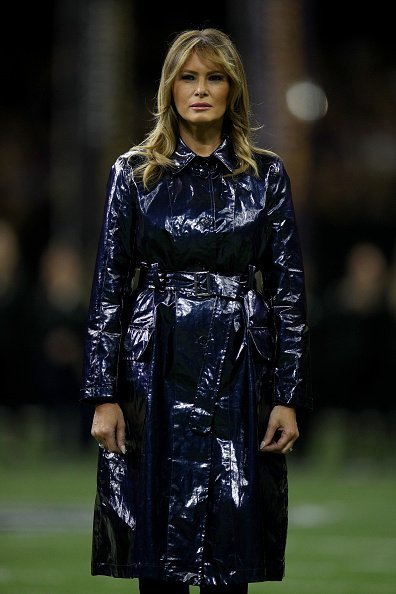 The boots added about four inches to Melania's tall frame. Although the designer is unknown, it could easily be from Prada, the FLOTUS go-to brand for ready-to-wear footwear.
The First Lady's look was so impressive that it reminded her admirers of her impeccable taste in fashion. The mom-of-one wore the coat to the College Football Championship at New Orleans.
Trump, first lady cheered at National Championship game https://t.co/2wBAyF6oeF pic.twitter.com/eUOwqwh2mM

— The Washington Times (@WashTimes) January 14, 2020
Louisiana State University played the Championship against Clemson University. A video, shared by a Twitter user, of Melania and President Trump's arrival, showed that the two got a warm reception.
The First Lady, days earlier, hosted Safety Patrol students from the West Gate Elementary School in Florida in Washington
The couple arrived waving to the crowd and proceeded to walk hand-in-hand. The two got a standing ovation with loud chants of USA.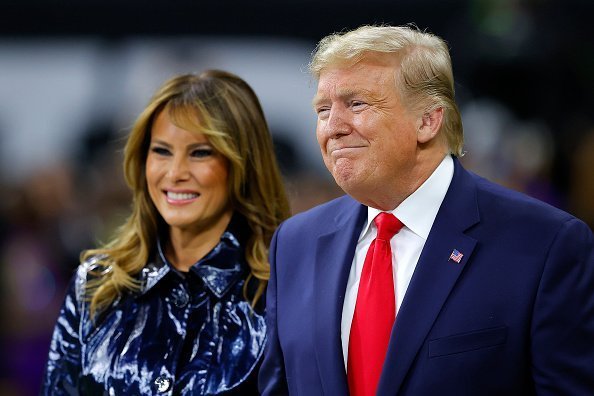 The First Couple made their way to the field and joined the athletes to sing the national anthem. The football game is the third the President and Melania have attended this season.
Days earlier, the First Lady hosted Safety Patrol students from the West Gate Elementary School, Florida, in Washington. She has been working with the school as part of her "Be Best" campaign.
A great afternoon at the @WhiteHouse, reconnecting with the wonderful students from West Gate Elementary school. Inspired by how these children are growing into the best versions of themselves. #BeBest pic.twitter.com/qOJqR2X9is

— Melania Trump 45 Archived (@FLOTUS45) January 10, 2020
The student posed for photographs with the FLOTUS, and got branded bags with the "Be Best" logo. For the event, the former model looked fashionable in a plaid skirt.
Melania paired it with a beige sweater and black pumps. She is starting the decade fashion-forward and cementing her place as a fashionista.