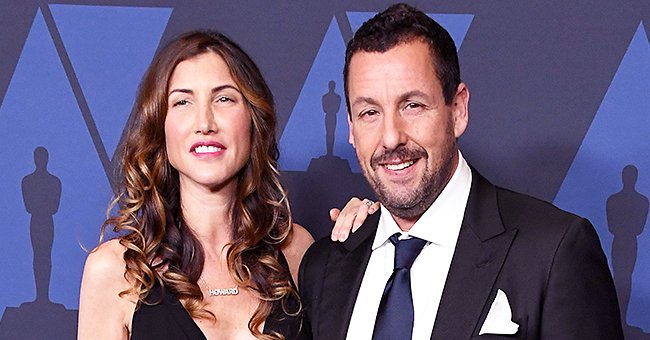 Getty Images
Meet Jackie, Adam Sandler's Gorgeous Wife Who Is a Big Part of the Actor's Life
Meet Jackie Sandler, who is the "strength and courage" of her husband and actor, Adam Sandler.
Marriage is a lovely thing when done with the right person. Meeting your lover, falling in love, and staying in love is such a fantastic experience.
Comic actor Adam Sandler is having the time of his life being in love with his beautiful wife Jackie, who happens to play a big part in the actor's life. She is also his number one cheerleader.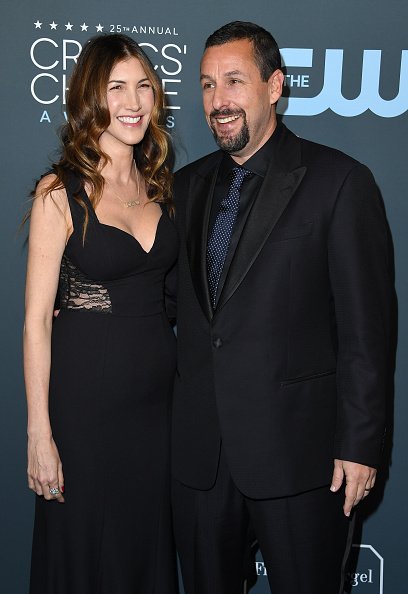 Jackie Sandler and Adam Sandler arrives at the 25th Annual Critics' Choice Awards on January 12, 2020 | Photo: Getty Images
LOVE AT FIRST MOVIE
Adam and Jackie met for the first time on the set of the movie "Big Daddy" in the year 1999. Jackie, who was a model and an upcoming actor at the time, was looking for a break in the movie industry when director Rob Schneider recommended her to Adam for a role on "Big Daddy."
Jackie was selected to play a waitress who took Sonny (Adam's) order of a root beer while he was in the sports bar with Julian (Dylan and Cole Sprouse).
However, before the movie was released, the two had already started dating. The couple tied the knot in 2003 at Dick Clark's Oceanfront Malibu estate. The wedding had lots of actors and actresses in attendance.
INSIDE JACKIE AND ADAM'S MARRIAGE
One striking thing to note about Jackie is that she converted from Christianity to Judaism for her husband. The Sandler queen was born into a Catholic Christian home, but after dating Adam for almost two years, she switched to Judaism.
Jackie might not be as famous as Adam, but she sure is very important to the actor who has dubbed her his "strength and courage."
Jackie is perhaps one of Adam's biggest cheerleader and critic when it comes to his acting. Adam once told Ellen DeGeneres on The Ellen DeGeneres show that his wife often tells him when his acting was great or not. He mentioned that she always tells him to look more alive when acting in his romantic roles.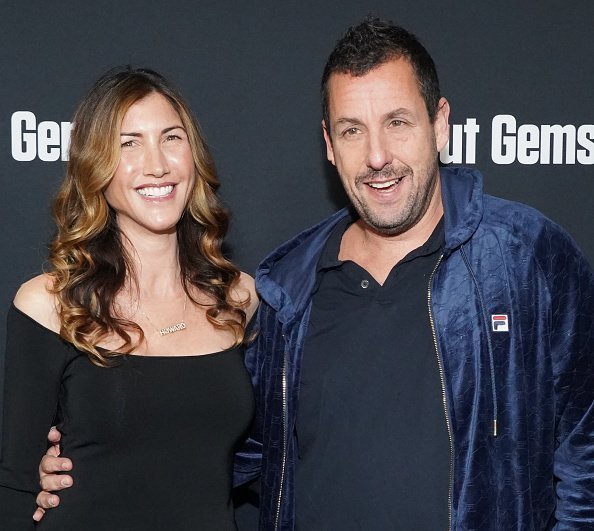 Adam Sandler and Jackie Sandler at the premiere of A24's "Uncut Gems" on December 11, 2019 | Photo: Getty Images
GREAT WIFE, GREAT MUM
Jackie is a great wife, according to her husband. Adam has, on more than one occasion, commented on how his wife was a great supporter and encourager of his work. He alluded that he would not have taken the role in the 2019 movie "Uncut Gems" had it not been for his wife.
"We do this together, me and Jackie, we discuss what I'm going to do, and she gives me strength and courage to jump into this stuff."
The duo is parents to two beautiful children, 12-year-old Sadie and 10-year-old Sunny. The couple welcomed their first child Sadie in 2006, and Sunny followed two years after.
THE QUEEN OF CAMEO
Jackie has been dubbed the queen of Cameo by mainstream media. This is because she has appeared in quite a lot of cameos in movies. Jackie often appears in cameos on film that her husband is a part of.
Although she has gone on to have some other roles, Jackie never broke into the big screens, and she seems to be content with that as cameos have become something of a Sandler family tradition with their daughters also appearing in numerous cameos over the years.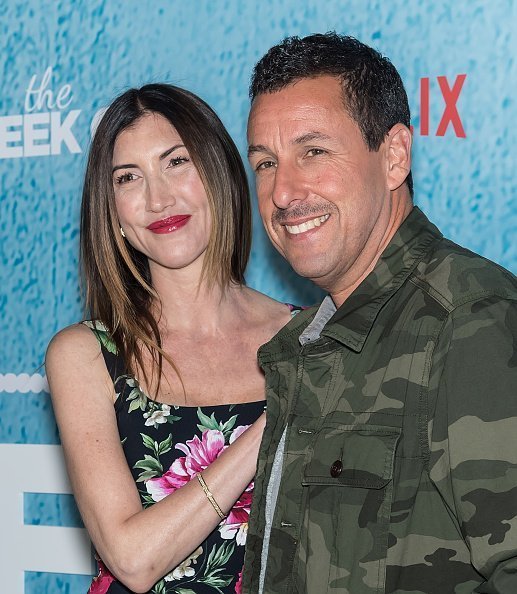 Jackie Sandler and actor/comedian Adam Sandler attend 'The Week Of' New York Premiere at AMC Loews Lincoln Square on April 23, 2018 | Photo: Getty Images
The former model of Italian descent has a surprising net worth of about 50 million dollars. It is believed that most of her money comes from her husband, but the gorgeous beauty has made some pretty cool money for herself from her cameo deals.
Jackie might not be as famous as Adam, but she sure is very important to the actor who has dubbed her his "strength and courage."
Please fill in your e-mail so we can share with you our top stories!