Alfonso Ribeiro's Baby Daughter Ava Sue Poses in Lemon Print Top & Yellow Pants as She Turns 8 Months Old
Alfonso and Angela's daughter, Ava Sue, is eight months old. The little girl looked excited to be a month older as she posed in a yellow and white outfit.
It's been eight months already since the "American Funniest Home Videos" host and his wife, Angela, welcomed the latest addition to their family.
Angela celebrated the little girl with a post on her Instagram page, showing Ava sitting pretty beside a couple of blocks spelling out her age.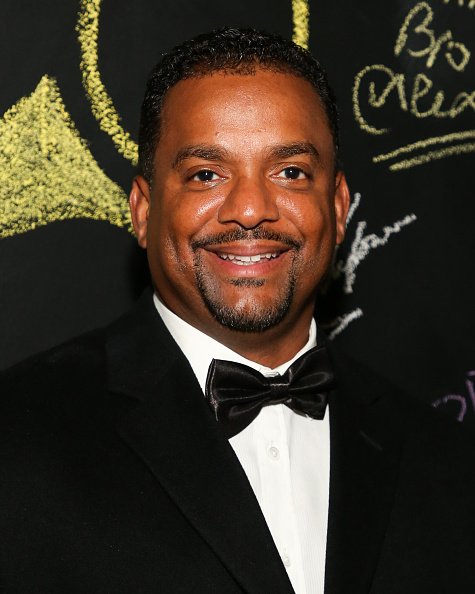 Ava was seated on a couch wearing yellow prints top and a pair of yellow pants. She had a blue bow pinned to the side of her hair and a couple of white socks warming her tiny feet.
Angela still can't believe the baby that made her spend Mother's day in the hospital is almost a year old. She captioned the post:
"8 MONTHS OLD! Howw!?!?..."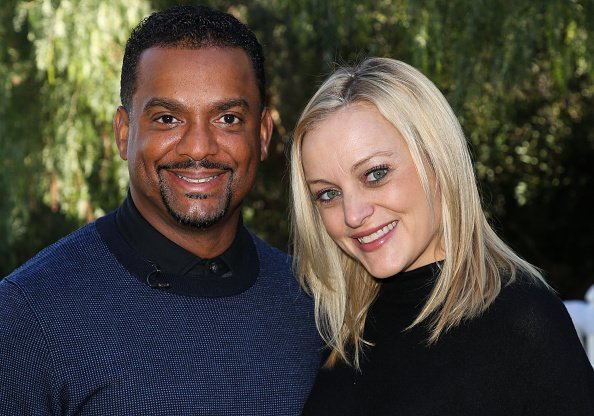 Her followers also couldn't believe how fast the little girl has grown. They hit the like button and took to the comment section to express their surprise.
"8 months! That went fast! She is beautiful," someone wrote. "Geeze, time surely flies. She's adorable," another commented.
Ribeiro then went further to add that he's done having kids
Apart from Ava, the TV personality has three other kids. Alfonso has a 17-year-old daughter, Sienna Ribeiro whom he shares with his ex-wife, Robin Stapler,
He also has two sons, Alfonso and Ander, whom he shares with his current wife, Angela Unkrich. Alfonso tries to be the best dad for his kids. He considers it his first job before his career, The actor said:
"I feel like it's the most important thing. At the end of the day, I've got two jobs. The first one, obviously, is to be a parent, and to be there and to give my kids the best experience ..."
Ava is Alfonso Ribeiro's latest child and is likely to be the last of his children as Alfonso recently opened up that he and his wife are done having children.
Five months after the birth of little Ava, Alfonso was invited for an interview with Access. While on the topic of newborns, he gushed about his little baby girl.
The "Fresh Prince of Bel-Air" star talked about a recent picture of Ava, posted on the gram, where she looked like a "living doll," describing the toddler as a perfect little child.
Ribeiro then went further to add that he's done having kids, and he is done playing around. He said, "My program has ended, I'm done. We not playing no more."