Spike Lee Becomes 1st Black Filmmaker to Lead Cannes Film Festival Jury
Spike Lee says he was "shocked" by the announcement that he was this year's president of the Cannes Film Festival jury, marking a first in the festival's 73-year history.
Following his momentous win at the Oscars last year, Spike Lee is celebrating another victory, one that will go down in Black history. He was recently named the new president of the Cannes Film Festival jury, marking the first time for a Black filmmaker to hold the position
Lee's reaction to the announcement was that of shock and reveals it was an unexpected blessing in a statement he released after he received the momentous call.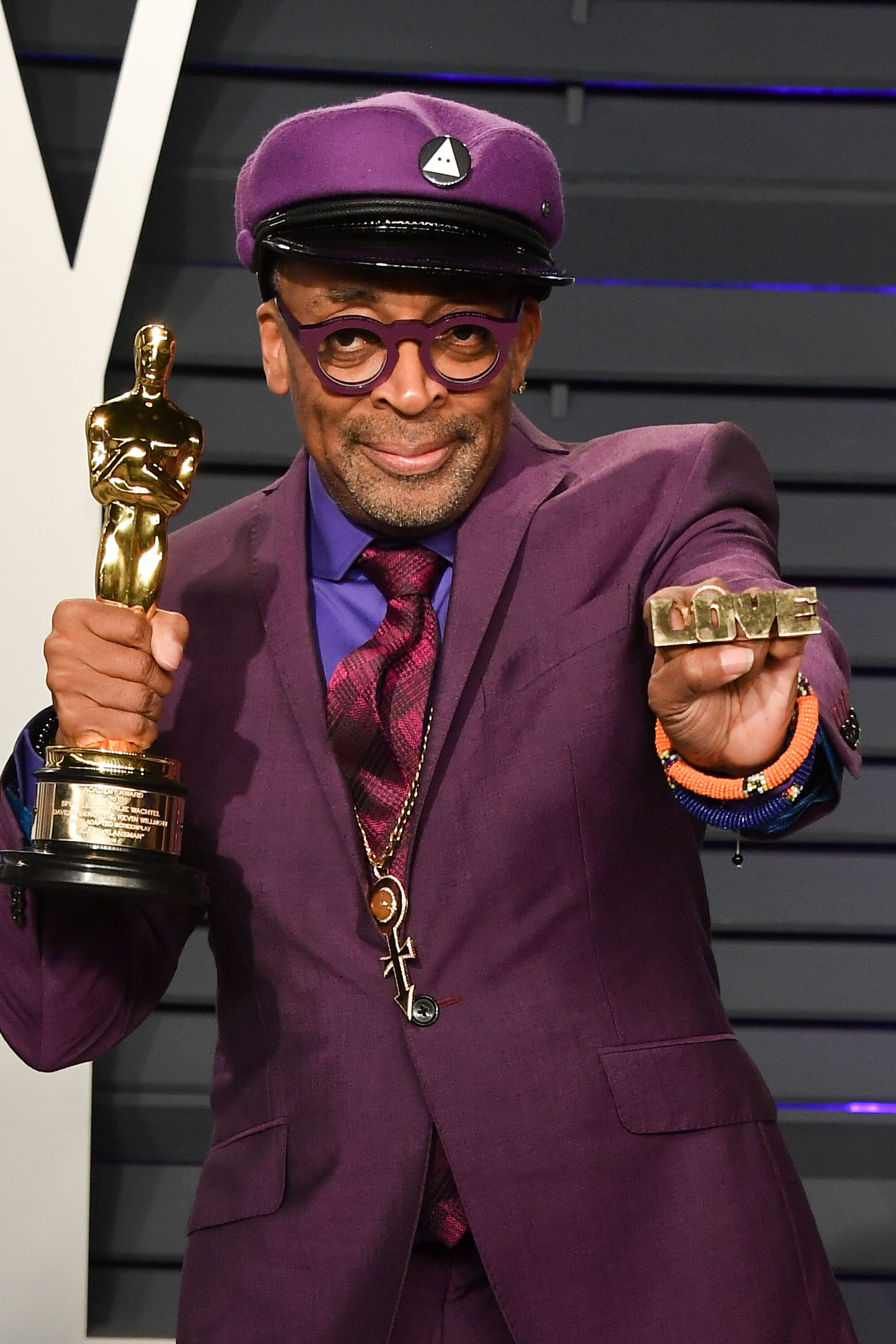 SURE TO "SHAKE THINGS UP"
In an announcement on the festival's website, Lee was identified as this year's jury president who will also award the prestigious Palm d'or during the award show's closing. It will be the 73rd edition of the annual awards pageant which will take place in May.
The statement cited Lee's ability to creative cult films and raise social awareness as his assets. It adds that Lee's "flamboyant personality is sure to shake things up."
"You could easily say Cannes changed the trajectory of who I became in world cinema." - Spike Lee
Welcome to Spike Lee as President of the Jury of the 73rd Festival de Cannes! Cannes is a natural homeland for those who (re)awaken minds. Lee's flamboyant personality is sure to shake things up. What kind of President will he be? Find out in Cannes! https://t.co/Rezlrl1sOB pic.twitter.com/bt28zF4QO0

— Festival de Cannes (@Festival_Cannes) January 14, 2020
A STATEMENT FROM LEE
Lee's full statement in reaction to the announcement was featured on the website and it bore both his shock and pride.
"In this life I have lived … my biggest blessings have been when they arrived unexpected when they happened out of nowhere," he began. "When I got the call that I was offered the opportunity to be President of Cannes Jury for 2020, I was shocked, happy, surprised and proud all at the same time."
Lee also recognized the significance of the largest annual film festival in the world to his career. "You could easily say Cannes changed the trajectory of who I became in world cinema," he said.
Lee has premiered a total of seven films in the festival including his critically acclaimed "BlacKkKlansman" which won him his first Oscar for Best Director last year. In 1986, his film, "She's Gotta Have It" won the Prix de la Jeunesse in the Director's Fortnight.
The five other films which made it to the Official Selection of the prestigious award-giving body were "Do The Right Thing" in 1989, "Jungle Fever" in 1991, "Girl 6" in 1996,  "Summer of Sam" in 1999, and "Ten Minutes Older" in 2002
Lee's appointment couldn't come at a more opportune time especially when the recent climate among award-giving bodies is riddled with accusations of lack of diversity. The British Academy of Film and Television Awards was recently called out for its all-white roster of nominees this year. Likewise, the 2020 Oscar nominees are predominantly White.
Cannes Film Festival president Thierry Fremaux confirms that Lee is the first Black president in any major festival and said that it was a political decision. He hopes Lee's presence in the jury would send out a "message of universality."
All the people nominated in the acting categories are white, and no women moviemakers have been shortlisted for best director or got a nod in the best film section https://t.co/dAtw9q7Oc3

— Sky News (@SkyNews) January 9, 2020
In the meantime, Lee is merely celebrating the fact that "BROOKLYN WINS!!! (AGAIN)" when he posted about his Cannes appointment along with a photo of him wearing a sweater with "New York" emblazoned on it. Congratulations to Spike Lee for this well-deserved honor.