Peter Thomas Shares Photos of Girlfriend Toni Scott & Fans Think She Looks like His RHOA Star Ex Cynthia Bailey
When Peter Thomas shared photos of his girlfriend, Toni Scott, his ex-wife, Cynthia Bailey, would have been the last thing on his mind. However, fans who viewed the post claimed that Toni looks just like his ex. 
Thomas posted two photos of Toni, looking sweet as she smiled beautifully. In his caption to the post, the 58-year-old gushed over his woman, writing:
"WOW!!! This beautiful woman got me."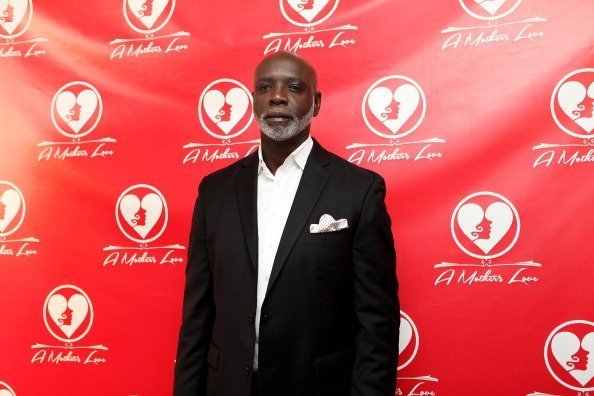 There was a plethora of comments from fans, with many admiring the photo. However, some fans chose to compare Toni's looks with that of Thomas's ex-wife, Cynthia Bailey. One fan said: 
"She kind of looks like Cynthia! I'm just saying."
Another comment was much similar to the first. It read, "She looks like Cynthia, she's pretty!! [emoji]," while a third person said, "Man, she looks kinda like @cynthiabailey10."
Another fan, however, chose to comment on Toni's use of colour contacts, before labelling those tagging Cynthia Bailey as petty. 
Some others said that Toni would never compare to Cynthia, and was a significant downgrade
This is not the first time that a photo posted by Thomas showing him and Toni Scott would lead to fans comparing her with Cynthia Bailey. 
Back in April 2019, Toni shared three photos of them, which showed her looking delightful in a red dress, while her man sported an all-white ensemble. 
While many of those who commented congratulated Thomas on his relationship with Toni, others replied that Toni would never compare to Cynthia, and she is a significant downgrade. 
This sparked a debate among fans, with many coming to Thomas's defence and berating those who compared his girlfriend to his ex-wife.
Peter Thomas and Toni Scott began dating in 2017, and he has never shied away from posting photos of them together on social media. Many of his posts suggest that he is madly in love with her, and that is not surprising. 
In one of such posts Thomas made in 2019, he shared a picture of him and Toni lying on the bed. While Thomas was awake, Toni was sleeping on his chest, looking gorgeous. 
Her beauty wasn't lost on Thomas, who captioned the post with, "Wow!!!," before going on to declare that he loved watching Toni sleep. He also joked about her bonnet, adding that she would be mad when she wakes up. 
The love between Peter Thomas and Toni Scott is beautiful to see, and many of Thomas's fans would hope that it lasts forever, and possibly leads to marriage.