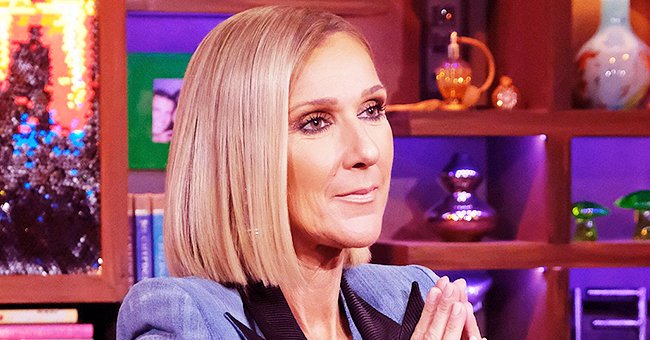 Getty Images
Céline Dion Shares Photo of Husband René Angélil on the 4th Anniversary of His Death
The "My Heart Will Go On" hitmaker lost her husband, René Angélil, four years ago but not a day goes by where she doesn't think of him.
Céline Dion paid tribute to her late husband, René Angélil, with a tear-jerking message on his death anniversary. Angélil passed away from a heart attack at age 73.
In the Instagram post, Dion mentioned how she misses her husband every single day. "There is not a day that goes by without me thinking about your beautiful smile. We miss you, thank you for watching over us my love. I love you. Céline xx…," she wrote.
AN EPIC LOVE STORY
Angélil and Dion had a 26-year age gap, but their love for each other was greater than that difference. The couple first met when Dion was a 12-year-old singer with a dream to make it big.
One day, one of Dion's siblings sent a tape of her singing to Angélil, who was a well-known music manager back then. After listening to the tape, he invited her for an audition in Quebec.
In an interview with "PEOPLE," Dion shared how Angélil had cried when he first heard her sing. That was when she knew she had done a good job. Back then, she was 12 and Angélil was 38.
After hearing Dion's voice, Angélil knew she was a star ready to be born. So to make that happen for her, he mortgaged his home to fund her first record, a feat the industry will never forget.
THEY WERE TOO SCARED OF JUDGEMENT
In 1987, Dion's first record "La Voix du bon Dieu" topped the charts in Québec and she became quite famous in her home province. She wasn't very famous in America until then.
As Dion's career began to soar, she and Angélil started to feel for each other differently. In an interview with "Access Hollywood," Dion admitted that her feelings for Angélil started to change when she was about 17-18 years old.
When Dion talked to her mother about her feelings for her manager, she didn't approve. She shared what her mother told her in the interview with "Access Hollywood."
"I was very frustrated and mad at her at first because I said, 'It's not just like a crazy thing. It's real!' But she tried to make understand that this kid tried twice before, he has three children, he's not responsible," she continued. "He knows how it works in show business. But you're my daughter, you're my baby, and I want the perfect prince charming for you."
LETTING THE WORLD KNOW
Eventually, Dion's mother had no choice but to make peace with how things were. But after 10 years or so, the singer finally understood why her mother had been concerned about her. According to her, she was just worried that her daughter was going to make a mistake.
Dion and Angélil kept their relationship a secret for a long time. In 1991, the couple got engaged although their relationship was still a secret to the general public. According to Dion, she was too afraid of what people would think about their relationship because of their age gap.
But the couple couldn't keep their love a secret any longer. In 1994, the lovebirds got married at Montréal's Notre-Dame Basilica. They were happy and in love and everything was going well until Angélil was diagnosed with throat cancer four years later.
After his diagnosis, Dion took a hiatus to take care of her husband. Two years later, he was declared cancer-free and the couple celebrated in Vegas by renewing their vows.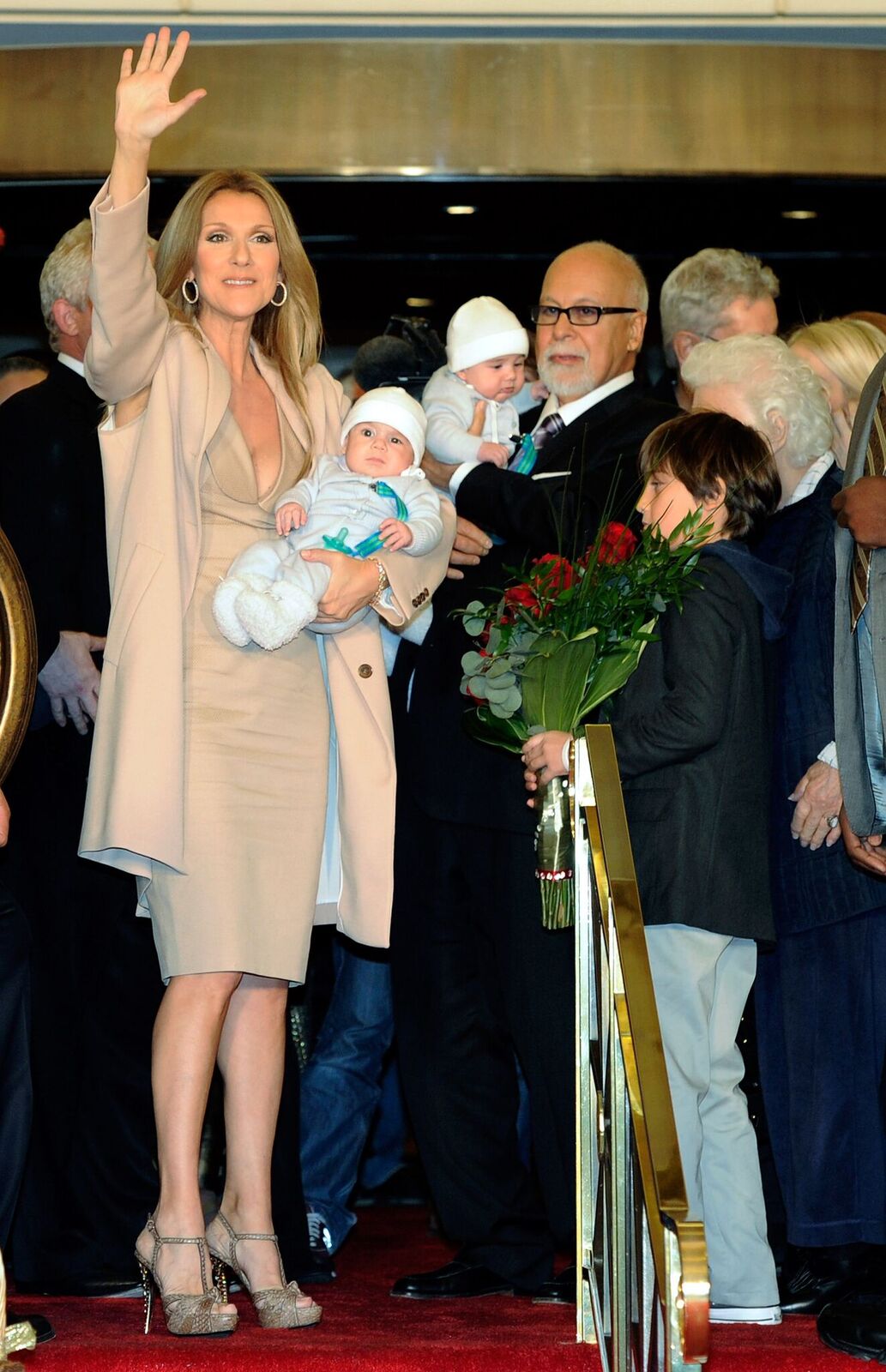 Celine Dion and Rene Angelil along with their sons at Caesars Palace February 16, 2011. | Source: Getty Images
A year later, Dion and Angélil welcomed their first child, René Charles. The couple had to go through several fertility treatments before they got pregnant. In 2010, the couple welcomed twins, Nelson and Eddy.
Sadly, Angélil was diagnosed with cancer again in 2014. He stepped down as Dion's manager that year. On January 14, 2016, he lost his life after suffering a heart attack. He was two days shy of his 74th birthday.
Please fill in your e-mail so we can share with you our top stories!