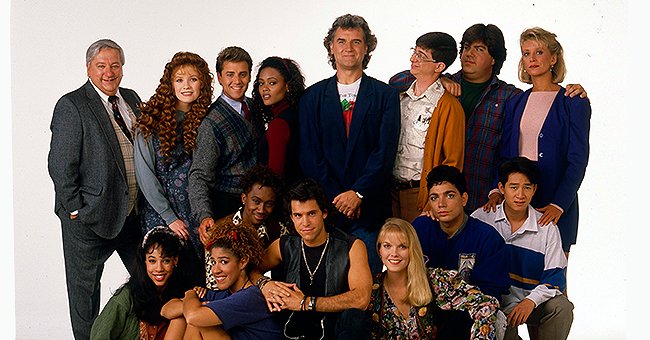 Getty Images
Howard Hesseman and Other 'Head of The Class' Cast Members 29 Years after the Fan Famous Sitcom Ended
"Head of the Class" aired on the ABC network from 1986 until 1991. The sitcom ran for five seasons and starred Howard Hesseman as a teacher of gifted students at the fictional Monroe High School (later Millard Filmore High School) in Manhattan.
The Complete Directory of Prime Time Network TV Shows 1946-Present described the show as "the flip side of Welcome Back, Kotter." The show revolved around overachieving honours students whereas "Welcome Back, Kotter" focused on underachieving "sweat hogs."
Fans of the popular show often wonder what happened to the cast after the show ended. Here is a look at where the "Head of the Class" cast is now.
Howard Hessman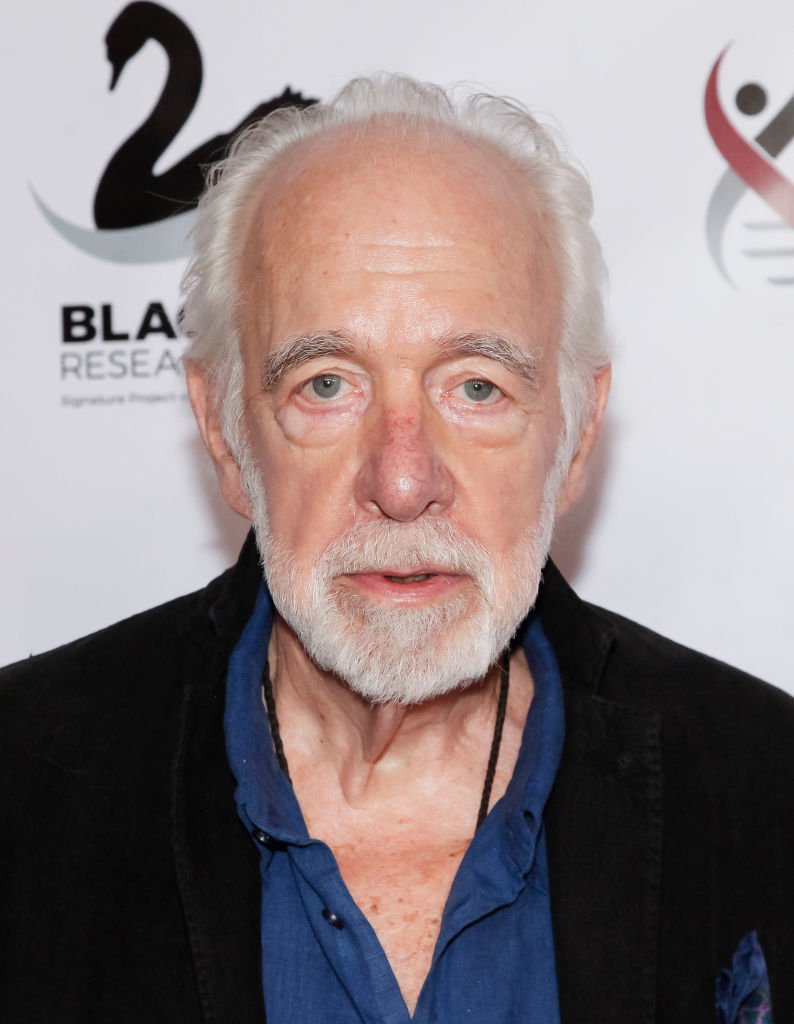 Howard Hesseman attends the 13th annual International Myeloma Foundation's Comedy Celebration | Getty Images
Howard Hessman played the laid-back teacher Charlie Moore in the series but left the show after Season 4. He was replaced by Billy Connolly. He went on to land guest-starring roles in "Murder, She Wrote," "The Outer Limits," "The Practice" and Touched by an "Angel."
He also played Max in three episodes on "That '70s Show" and most recently, appeared in episodes of "Mike & Molly," "Chicago Med" and "Fresh Off the Boat." He is married to French-born actress Caroline Ducrocq.
Billy Connolly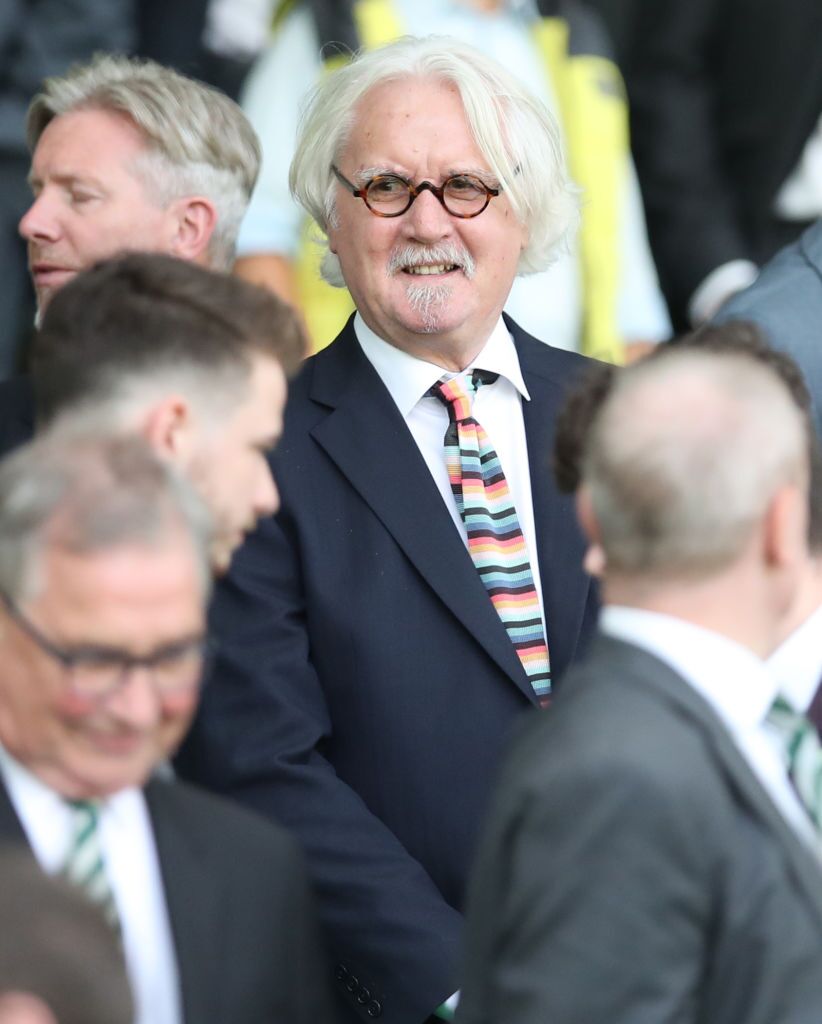 Billy Connelly is seen during the Betfred League Cup match between Celtic and Dunfermline Athletic | Getty Images
Billy Connolly played Billy MacGregor and succeeded Howard Hessman as the teacher of the gifted student's program. The Scottish stand-up comedian, actor and musician is now called Sir William Connolly after being knighted in October of 2017 at Buckingham Palace by Prince Charles for his contributions to entertainment and charity.
In recent years, Connolly has suffered multiple health issues and had surgery for prostate cancer. He was also diagnosed and is getting treatment for Parkinson's disease and revealed in January 2019 that his ailments may force him to retire. He is currently still married to his second wife, Pamela Stephenson and is the father of five children.
William G. Schilling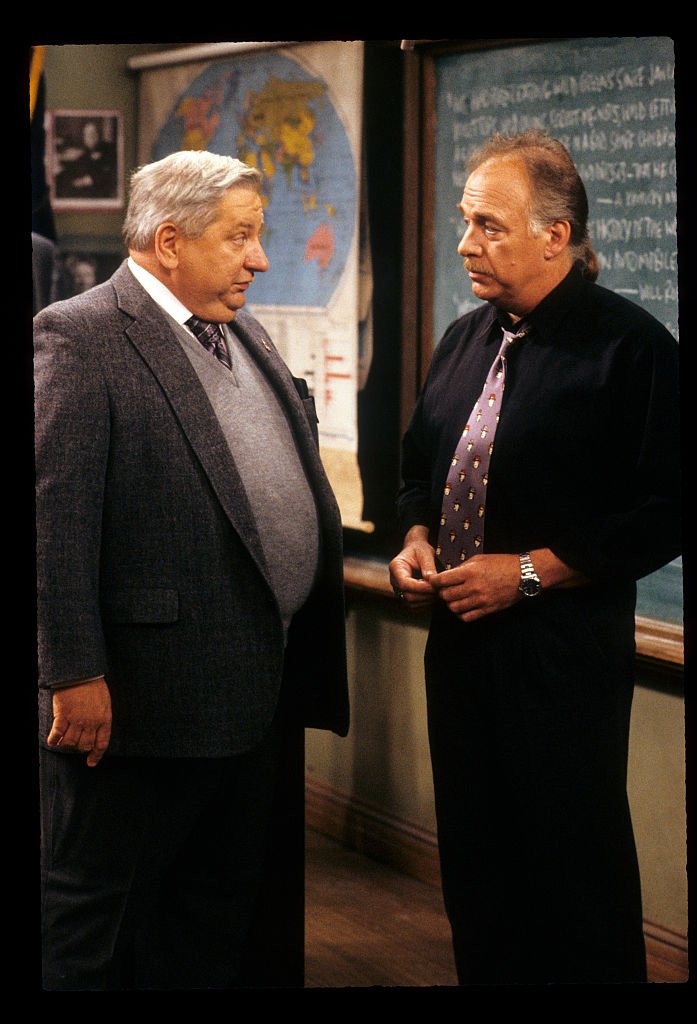 "Good Mourning" - Airdate: November 22, 1989. (Photo by Walt Disney Television) | Getty Images
William G. Schilling played Dr. Harold Samuels who was the school's principal. He went on to guest-star in episodes of "Who's the Boss?" "Homefront" and "Something Wilder."
He landed a role in the television movie "For Their Own Good." Currently, Schilling is retired from acting.
Jeannetta Arnette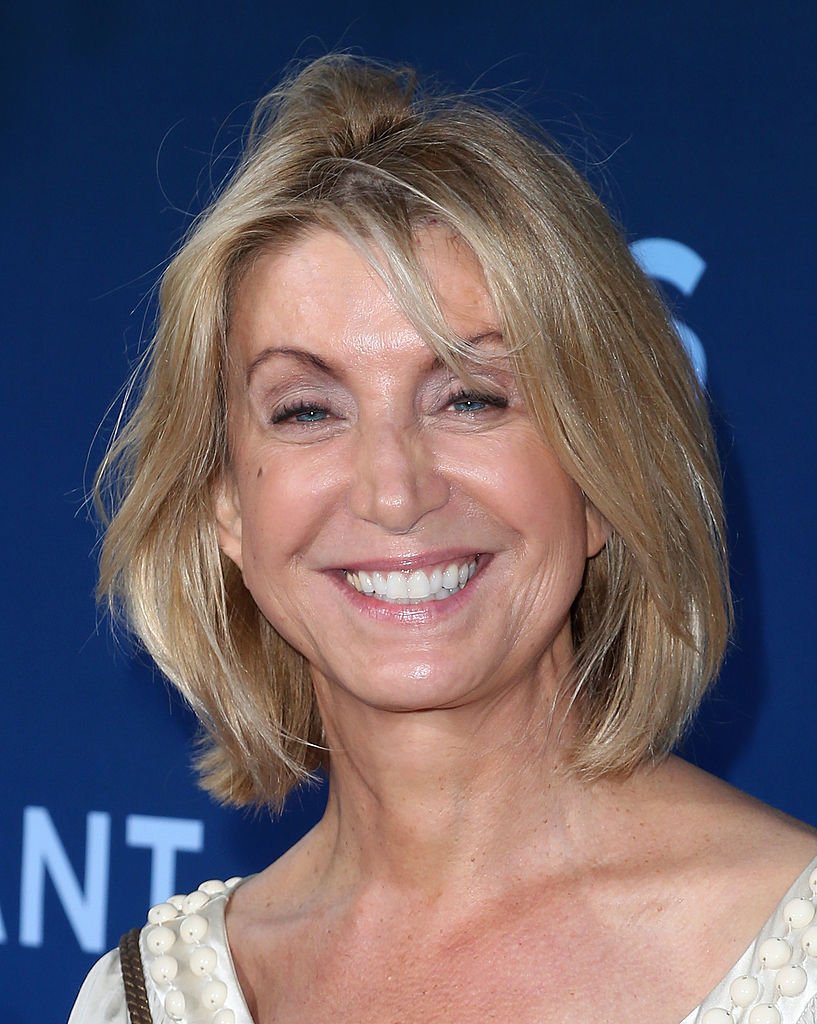 Actress Jeannetta Arnette attends the Premiere of CBS Television Studios & Amblin Television's "Extant" at the California Science Center | Getty Images
Jeannetta Arnette played vice principle, Bernadette Meara. She has appeared in films like "Ladybugs" and "Boys Don't Cry."
In 2006, she co-starred in the sitcom "VHI." She also appeared in an episode of "Criminal Minds" and had a recurring role in "Extant." Most recently, she appeared in an episode of "Heathers."
Dan Frischman
Dan Frischman played Arvid Engen who was a math whiz. The Complete Directory of Prime Time Network TV Shows 1called Arvid "the classic nerd with glasses, pocket slide rule, and polyester pants."
Dan Frischman went on to play Chris Potter on the Nickelodeon sitcom "Kenan & Kel." He also starred in the 2010 TV movie "Tramps and Ramblers."
Dan Schneider
Dan Schneider played Arvid's best friend, Dennis Blunden. Schneider went on to become a producer for the Nickelodeon channel.
He has played a part in many of the channel's hit series including "iCarly," "Drake & Josh," "Victorious," "Kenan & Kel" and "Henry Danger." However, in March of 2018, Nickelodeon cut ties with Schneider. He is married to food blogger Lisa Lillien.
Khrystyne Haje
Khrystyne Haje played the quiet Simone Foster. After "Head of the Class," she went on to play Kathy Larson in the family comedy TV movie "Stepsister from Planet Weird."
She also guest-starred in a 2002 episode of "Law & Order: Special Victims Unit" and had roles in the "Cyborg 3: The Recycler" and "Redemption." Since the 1990s however, she has focused on a career in theatre.
Tony O'Dell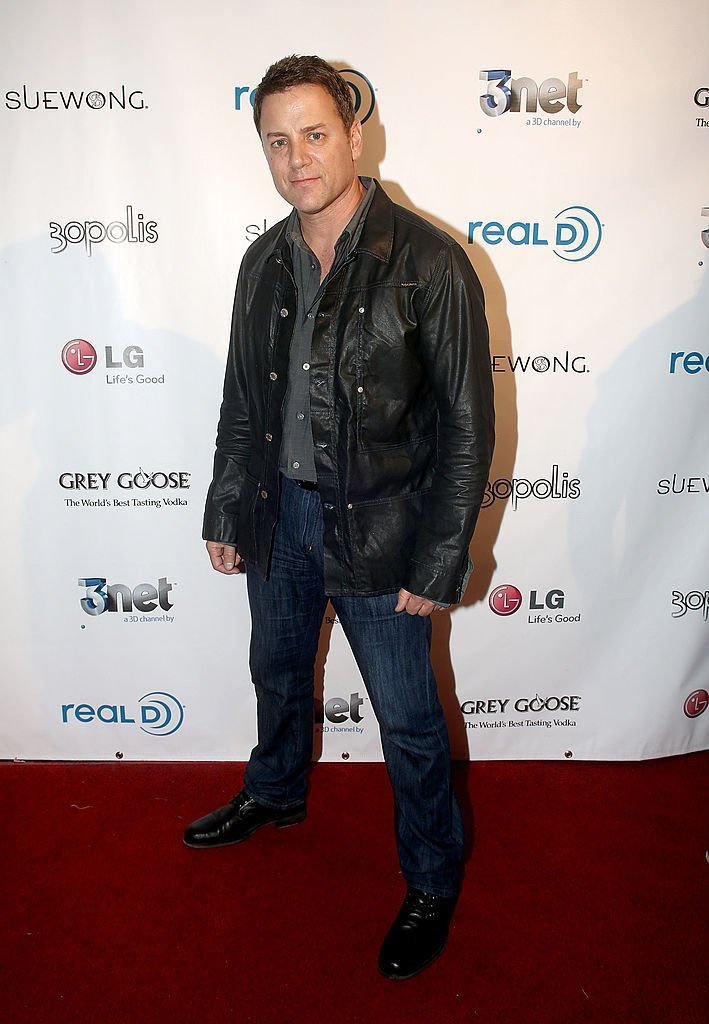 Actor Tony O'Dell arrives at the Sue Wong Spring Transcendent Fashion Show at The Conga Room | Getty Images
Tony O'Dell played the egotistical Alan Pinkard who specialized in political science. Before "Head of the Class," O'Dell guest-starred in episodes "Eight is Enough," "Family," and "Simon & Simon."
In 1981, he portrayed Christopher in four episodes of the prime time soap "Dynasty." He also played Jimmy in "The Karate Kid" and "The Karate Kid II."
Leslie Bega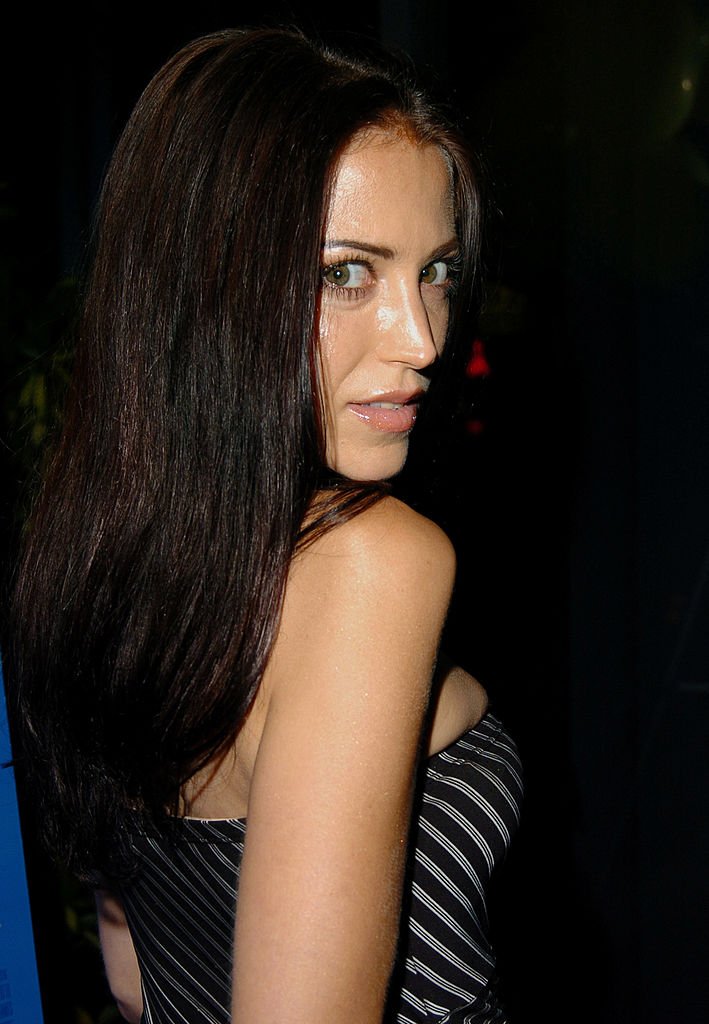 Leslie Bega during "Danny Deckchair" Los Angeles Premiere at Harmony Gold Theatre in Los Angeles, California | Getty Images
Leslie Bega played perfectionist Maria Borges. Over the years, she has had vocal and singing training and appeared in many Broadway musicals.
In 2001, she performed solo at New York City's Lincoln Center for the Performing Arts. After leaving "Head of the Class" in 1989, she had guest roles in "Beverly Hills, 90210," "21 Jump Street" and "SeaQuest 2032." Most recently, she played Carmen in "Bird Dog" and established a career in commercial and residential real estate.
Tannis Vallely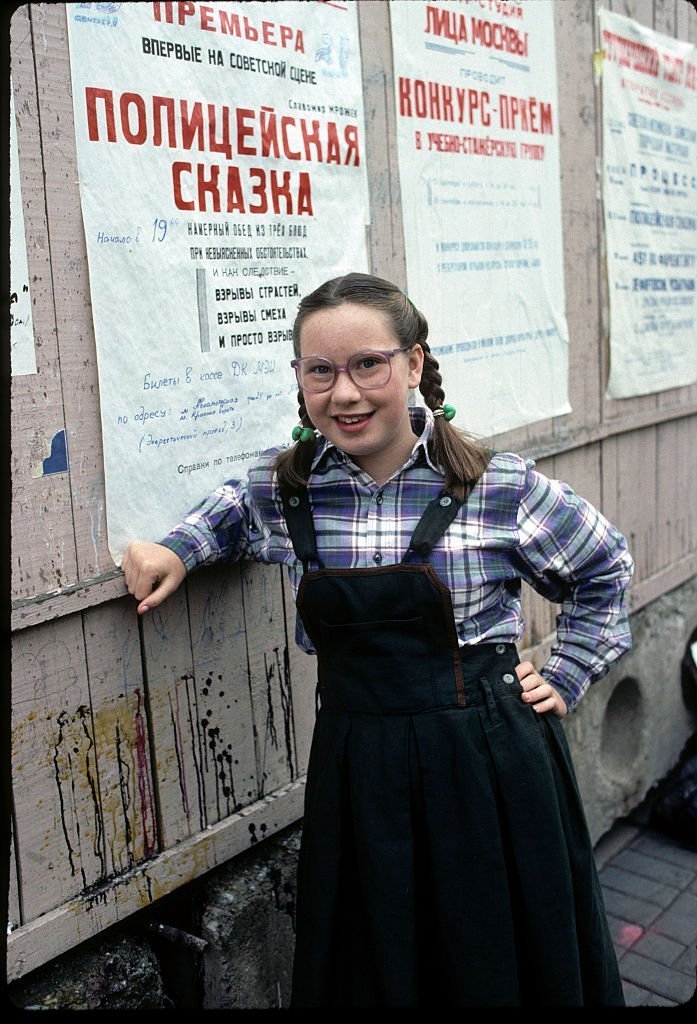 Tannis Vallely "Mission to Moscow" - Airdate: November 2, 1988. | Getty Images
Tannis Vallely played the youngest student in the show, Janice Lazaretto. She is the daughter of actress Myra Turley and producer Bill Vallely. Tannis left "Head of the Class" in 1989 when her character, Janice, went to Harvard University.
She made two guest appearances on the show in 1990 and returned for the series finale in 1991. Tannis went on to marry Jeremy Kromberg on May 22, 2004 and has been working as a casting director's office in Los Angeles.
Robin Givens
Robin Givens played the spoiled rich girl Darlene Merriman. After "Head of the Class" ended, she went on to appear in short-lived series, guest roles, and recurring roles.
In 2018, she landed a role in "The Bold and the Beautiful." Currently, Robin plays Mayor Sierra McCoy on the television series "Riverdale."
Please fill in your e-mail so we can share with you our top stories!