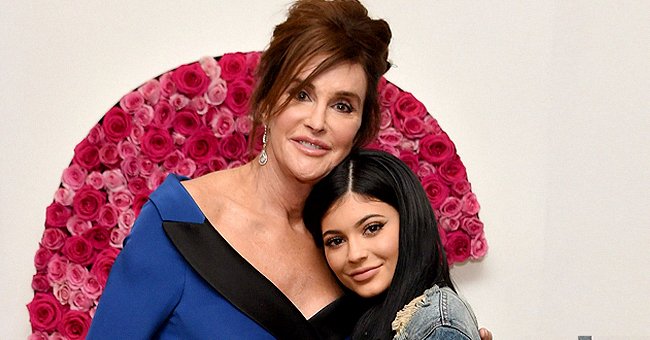 Getty Images
Parenting Rules That Celebrities Make Their Children Follow
Being a parent is a tough job in itself, so being a celebrity parent is even tougher when you have all eyes on your children. Hence, the different rules they come up with to keep their kids safe.
Whether you're a normal parent or a celebrity parent, all you want for your child is to be safe and be the best version of themselves, which is why rules are sometimes made.
Apart from giving their children a luxurious lifestyle, some Hollywood moms and dads have weird restrictions for their kids. Here's a look at some of the weirdest rules in celebrity households.
MADONNA MADE HER DAUGHTER REPEAT CLOTHES DAILY
Being the daughter of a fashion-forward and iconic singer may have its perks, including having trendy clothes, but Madonna does not tolerate a messy closet.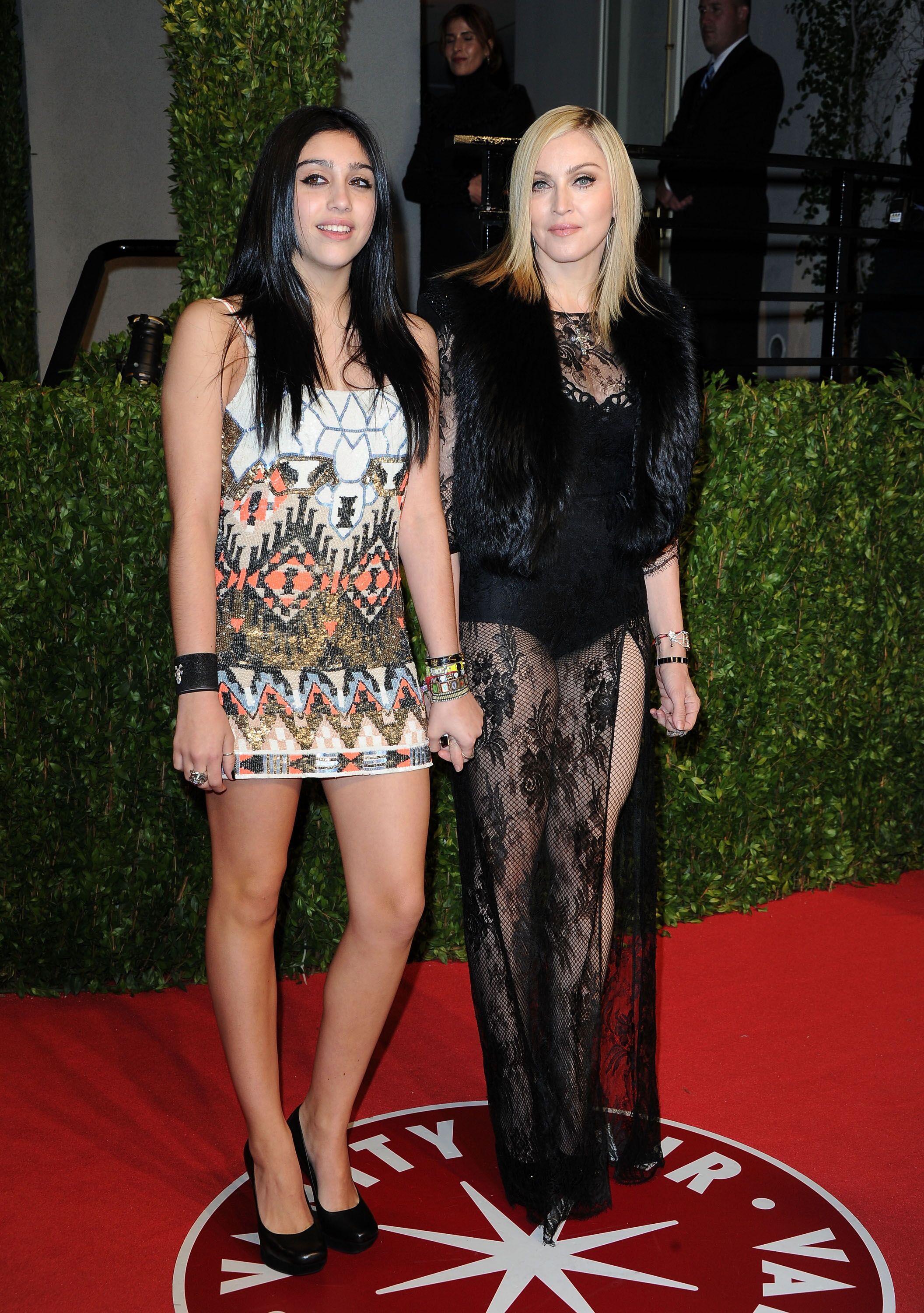 Lourdes Leon and Madonna arrive at the Vanity Fair Oscar party hosted by Graydon Carter. | Source: Getty Images
The "Material Girl" singer shared Newsweek, as told by USA Today, that she would confiscate the clothes her daughter Lourdes would leave on the floor and had to earn it back by being tidy and making her bed.
She added:
"She wears the same outfit every day to school until she learns her lesson."
Madonna attends The 57th Annual GRAMMY Awards at the STAPLES Center. | Source: Getty Images
DREW BARRYMORE'S KIDS CAN'T GET INTO ACTING
Unlike their Hollywood star of a mother, Drew Barrymore's children are not allowed to act until they become adults.
For the actress, being a young star is "not their journey," but will fully support her kids if it is their choice of career in the future.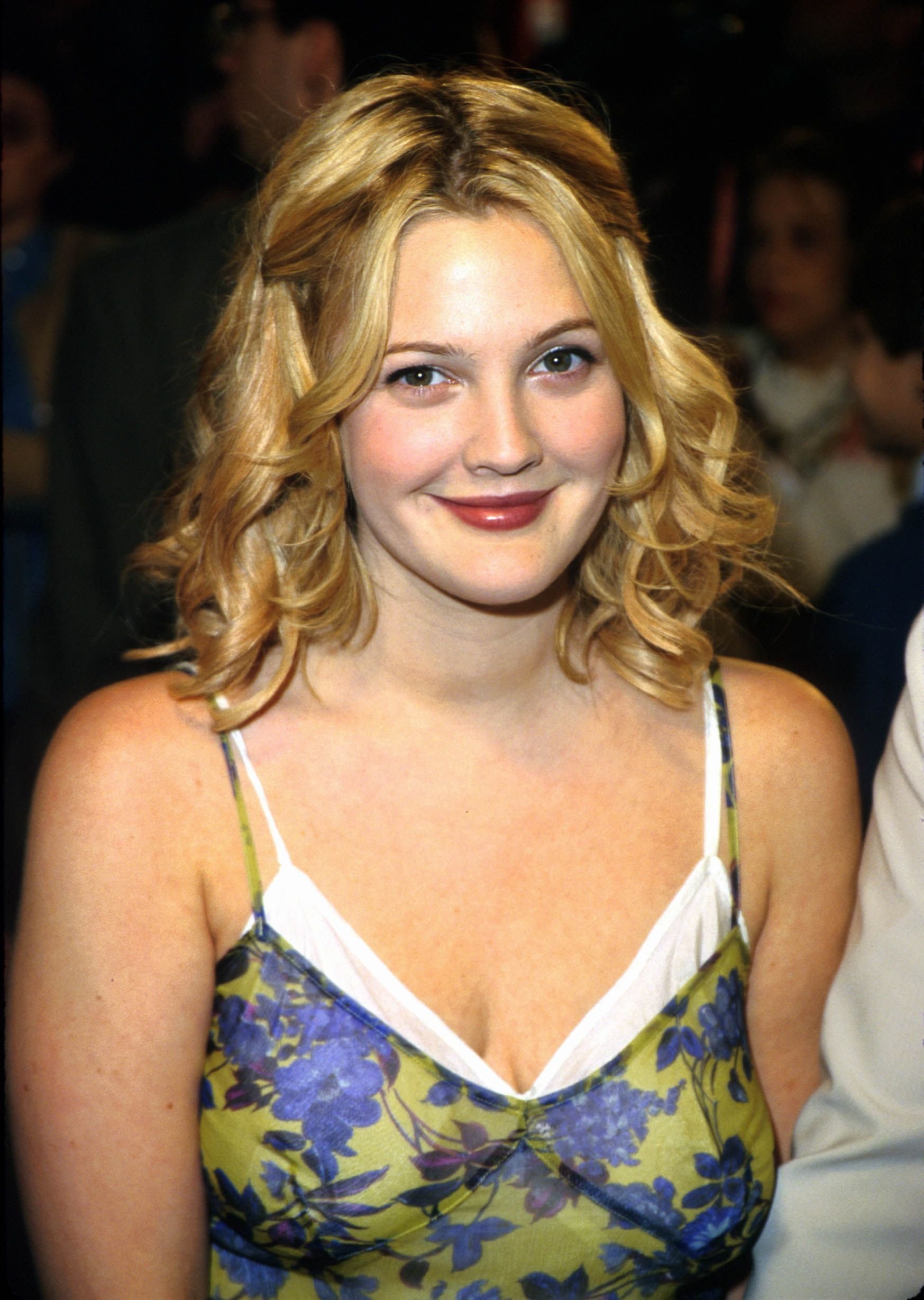 Drew Barrymore. | Source: Getty Images
MILA KUNIS AND ASHTON KUTCHER DON'T GIVE CHRISTMAS GIFTS
While some parents can't wait to spoil their children with new toys and clothes on Christmas day, celebrity power couple Mila Kunis and Ashton Kutcher do quite the opposite.
The parents teach their kids to be humble by not giving them presents for Christmas and instead spend time with the family.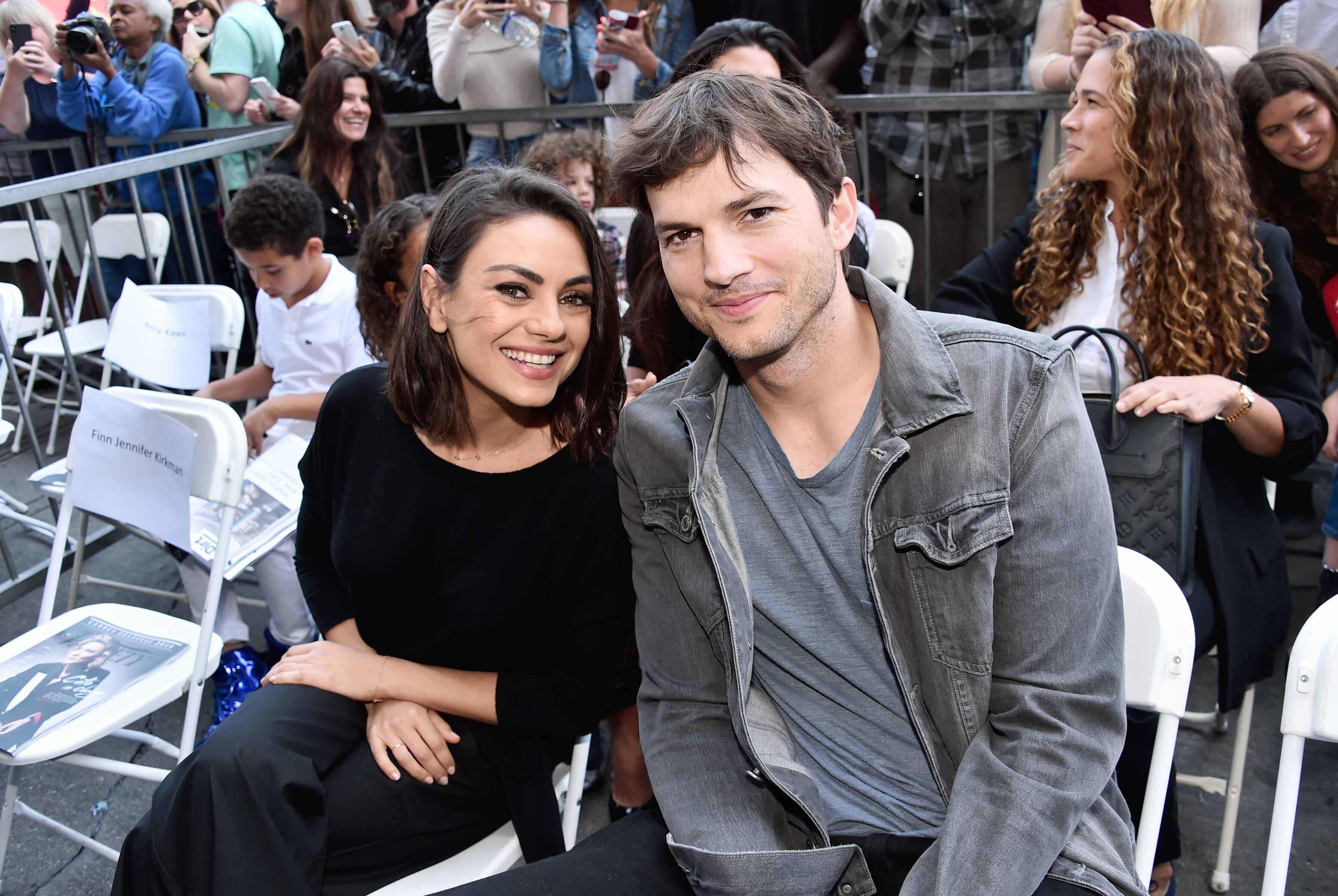 Mila Kunis and Ashton Kutcher at the Zoe Saldana Walk Of Fame Star Ceremony. | Source: Getty Images
Their decision is quite understandable given that their children are still very young, but also request the grandparents to gift simply. Kunis shared:
"We've told our parents, 'We're begging you -- if you have to give her something, pick one gift. Otherwise, we'd like to take a charitable donation to the Children's Hospital or a pet, whatever you want."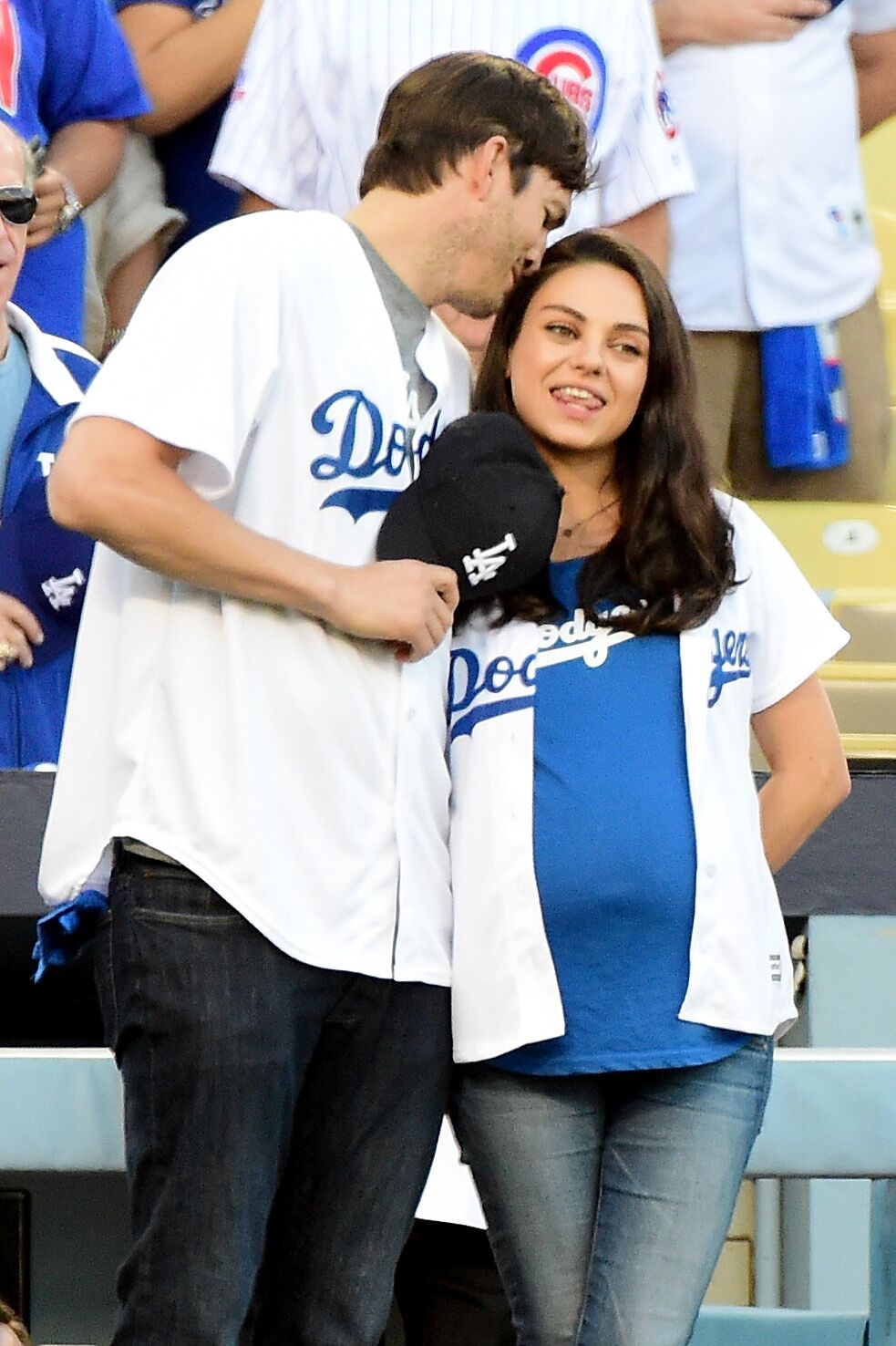 Mila Kunis and Ashton Kutcher at a Dodgers game. | Source: Getty Images
JENNIFER LOPEZ ALLOWS HER KIDS TO USE GADGETS ON SUNDAYS ONLY
Technology is everywhere nowadays, especially in front of children who get hooked to gadgets and television shows.
At this day and age, it is pretty difficult to be separated from tech, which is why Jennifer Lopez imposed a tech only on Sundays for her kids called "Sunday Funday."
The singer/actress explained:
"It starts with a late breakfast. We sleep in; even the kids sleep in. And Sunday Funday, they work towards that because they don't get to use their iPads during the week or play video games or anything because it's school time."
KRISTEN BELL LOCKS HER DAUGHTER IN AT NIGHT
Having toddlers can be pretty difficult and tend to make you crafty parents, especially when your child is being disobedient,
Kristen Bell's three-year-old would often refuse to go to bed and would instead switch on the lights, moves furniture, and makes noises with her toys. The mom's solution was to make the door lock from outside.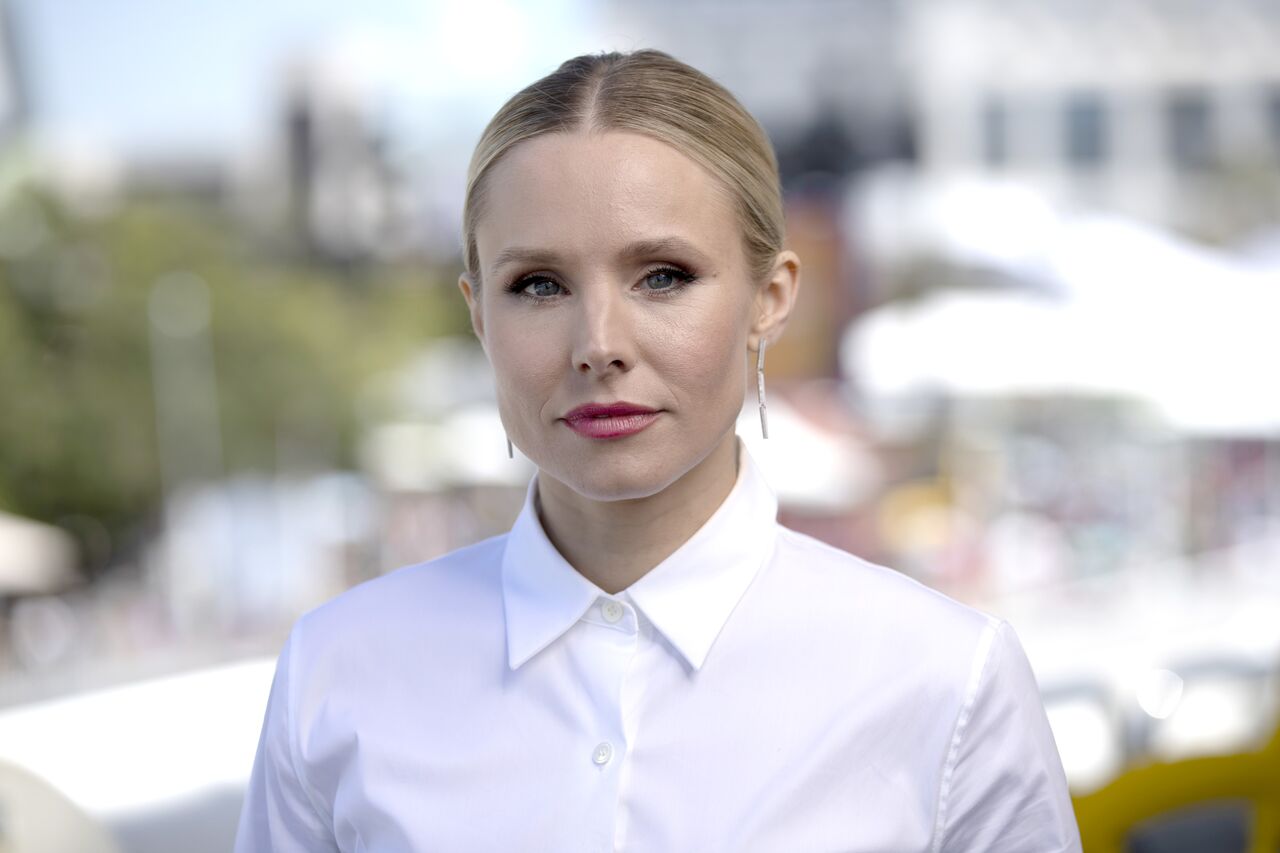 Kristen Bell attends the #IMDboat at San Diego Comic-Con 2019: Day Two. | Source: Getty Images
She said:
"I'm sorry. I know that's controversial, but we lock it when she gets in there, and we stand outside and say, 'We love you, we will talk to you in the morning, but now it's time for sleep.'"
Bell would obviously unlock it after her child mellows down and goes to bed. While some might criticize her tactics, the system seems to work in their household.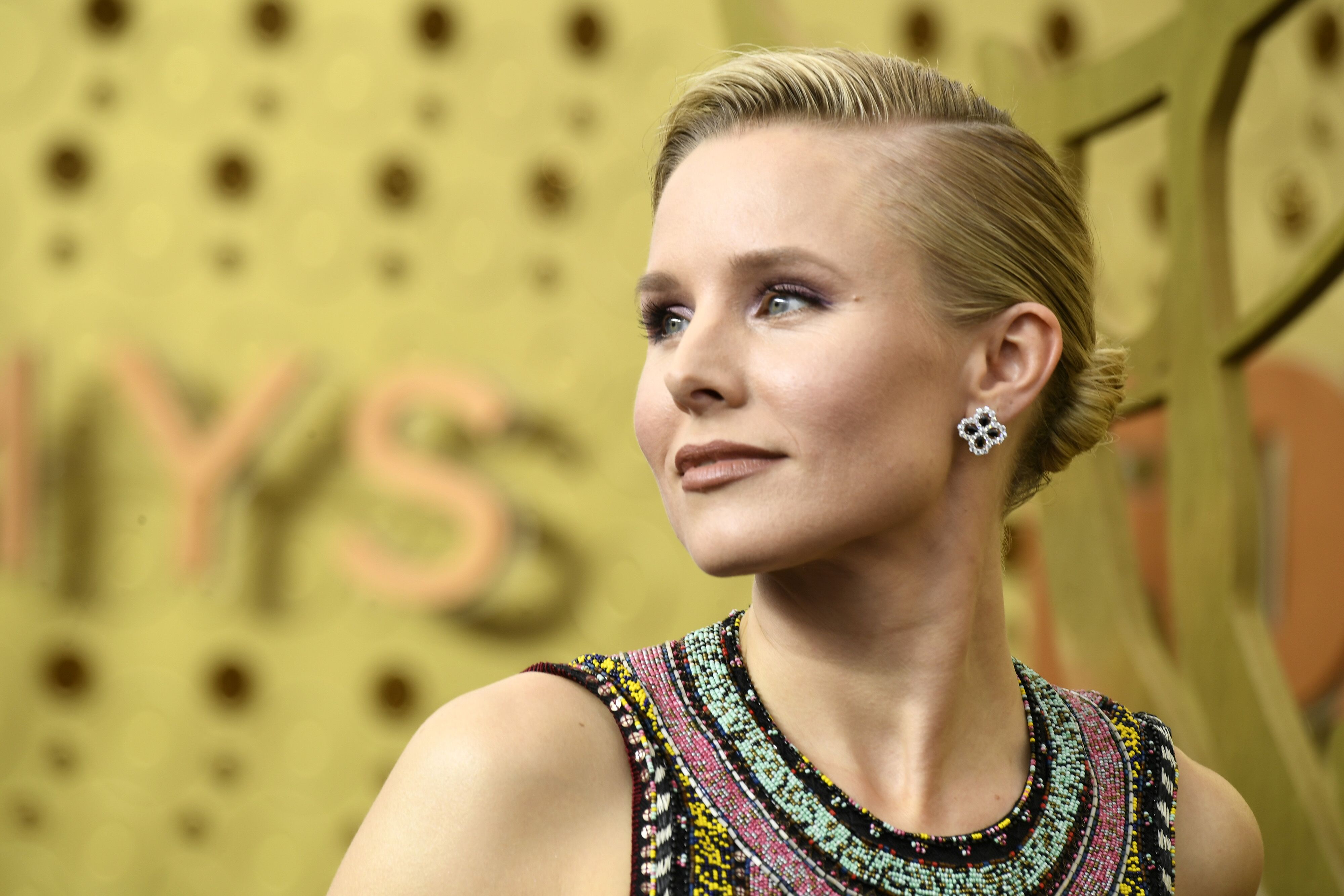 Kristen Bell attends the 71st Emmy Awards at Microsoft Theater. | Source: Getty Images
CAITLYN JENNER DIDN'T ALLOW KYLIE TO WEAR MAKEUP
Who would have thought the youngest billionaire cosmetic company owner once was restricted from wearing makeup by her father.
When Kylie was eleven-years-old, she showed up to a family dinner in a tight dress and heavy makeup, which her father clearly did not approve of.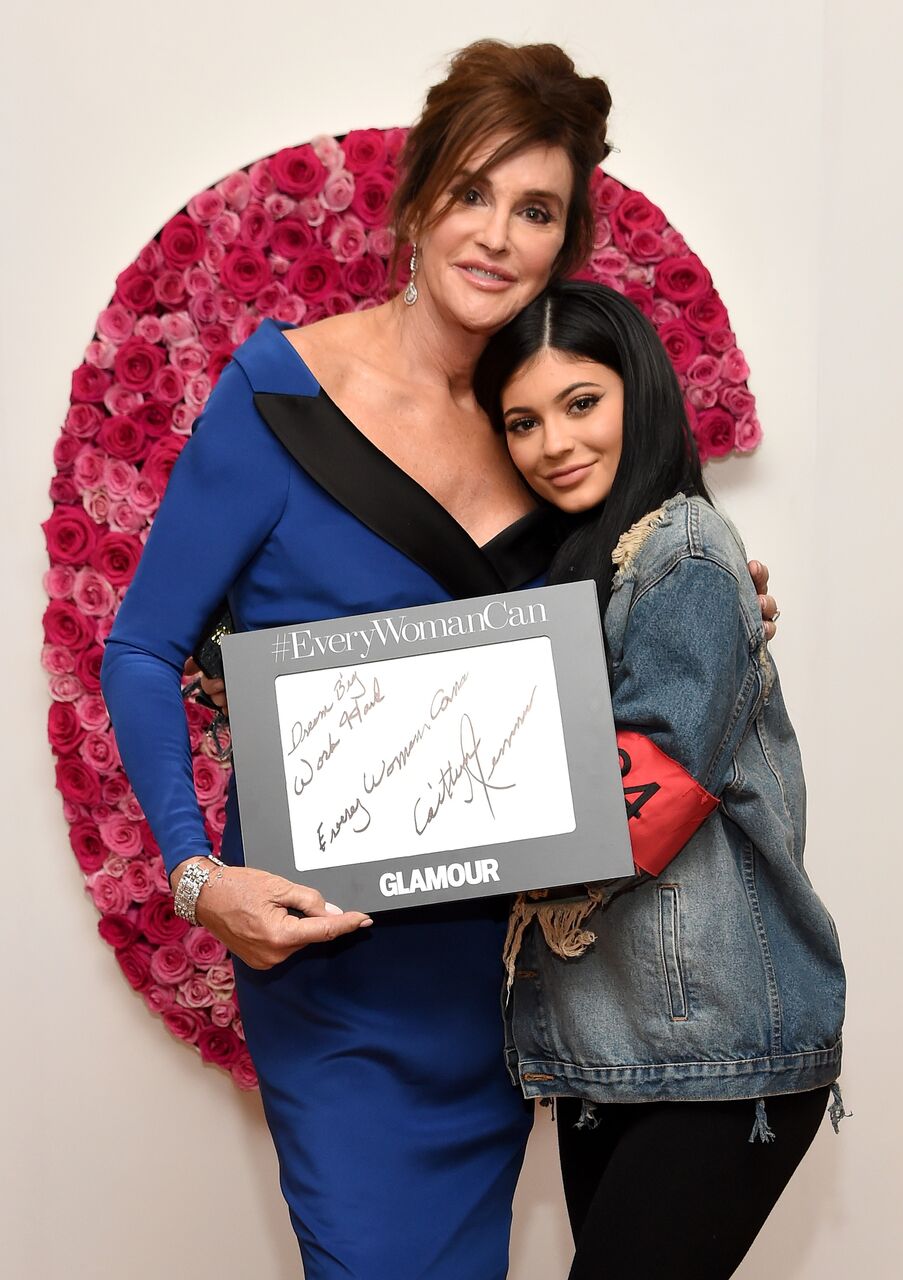 Caitlyn Jenner and Kylie Jenner pose for a photo at the backstage inspiration wall at the 2015 Glamour Women. | Source: Getty Images
Within minutes, Caitlyn Jenner sent her daughter out of the restaurant to change and remove the makeup, not wanting her to look so grown up in front of the camera.
Please fill in your e-mail so we can share with you our top stories!