Raymond Santana of The Exonerated Five Thanks Kandi Burruss for Introducing Him to 'Flavor of Love' Star Fiancée Deelishis
Raymond Santana is grateful to Kandi Burruss for introducing him to his future wife. He paid tribute to her on social media and prompted a response from the famous housewife. 
Kandi Burruss is apparently an expert matchmaker. Not known to many, the reality star is responsible for introducing the Exonerated Five's Raymond Santana to his future bride. Raymond is so grateful, he devoted an Instagram post to pay tribute to Kandi and the magic of her matchmaking.
In the midst of his fiancee, Deelishis' excitement for their future together, Raymond took a moment to express his gratitude to Kandi for paving the way.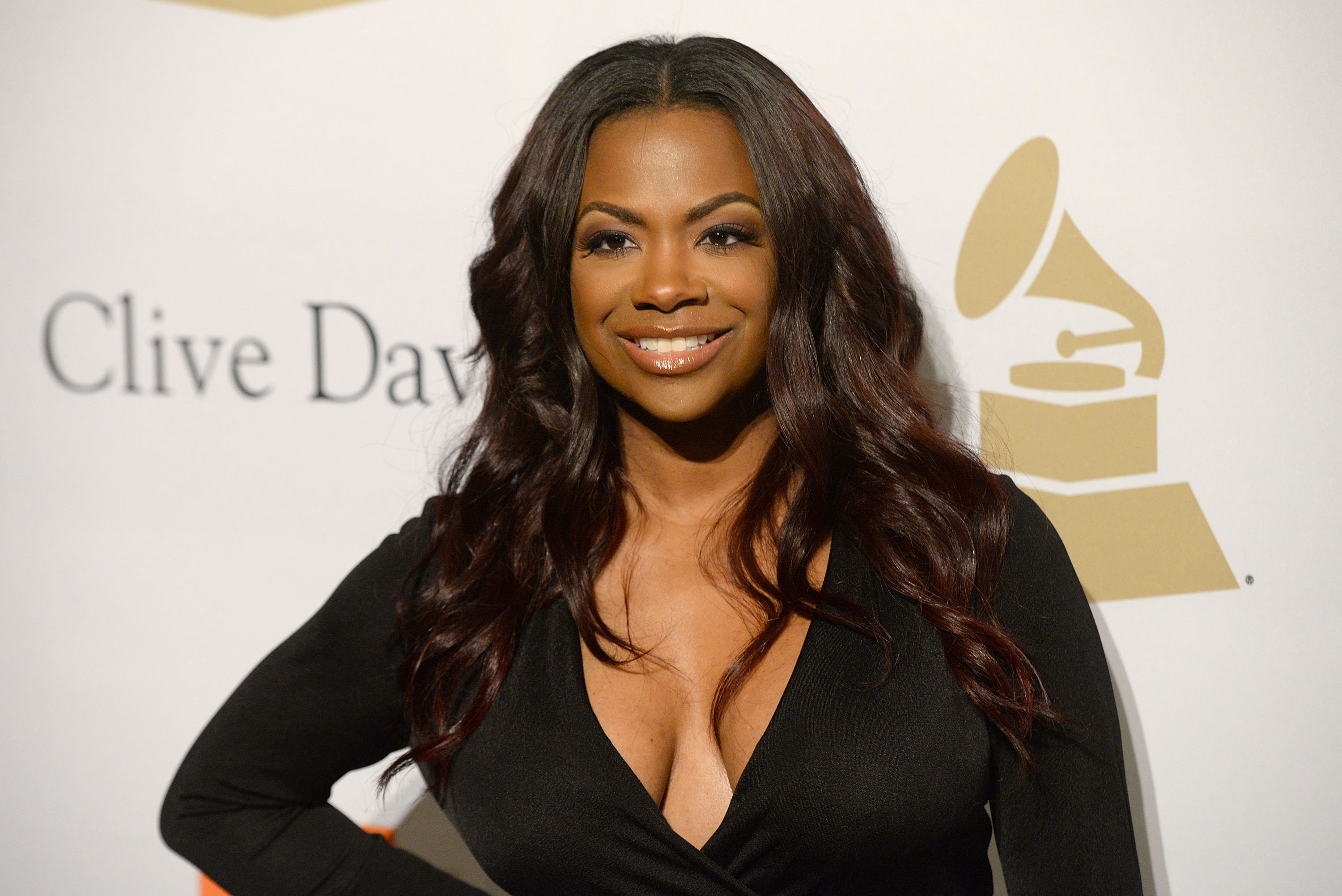 "Shout out my girl @kandi..thank you for introducing me to my future @iamsodeelishis," he wrote, sharing a photo of his beautiful wife-to-be with the celebrity housewife/entrepreneur. "I never got the chance to express my gratitude. So thank you."
Raymond also congratulated Kandi for the success of her recently concluded 2020 Vision party which Deelishis also attended. He even revealed his fiancee was excited about her own vision board which features their wedding.
Kandi responded to the post by writing, "I'm glad that I was able to connect two beautiful people together! It makes me smile when I see y'all together. Congratulations to you!"
The details of the future husband and wife's introduction were not divulged but we're guessing Kandi, who's familiar with love and chemistry as the founder of Bedroom Kandi, had a good hunch that the couple would hit it off.
It took a while, though, for Raymond and Deelishis to get things started. The latter admitted the Central Park Five survivor friend-zoned her after they first met. Raymond later confessed he was busy at the time but had every intention of taking her out on a date. And he did.
Soon after, things were getting serious between them and they made their relationship public in October. Come December, Raymond dropped on one knee and proposed.
Their engagement was captured on video and posted online. Raymond proudly shared that Deelishis was "officially off the market" and that she was all his in the caption he attached to the clip.
The couple has yet to announce the details of their wedding. It would be interesting to find out what Deelishis has planned on her vision board. Maybe Kandi is on that board too.
Raymond was one of five men convicted for an attack on Central Park. In 2002, their convictions were overturned after someone else confessed to the crime. Raymond was awarded $7 million as a settlement. 
Meanwhile, Deelishis, whose real name is Chandra Davis became famous after she won on VH1's dating show, "Flavor of Love" featuring rapper Flavor Flav. Their relationship born from the competition ended eventually.