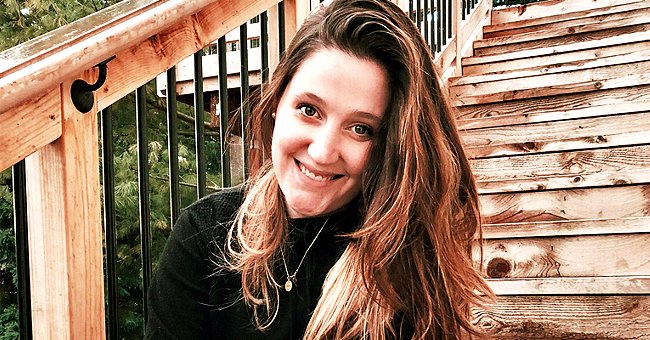 Instagram/toriroloff
Tori Roloff Shares New Pics of Jackson and Lilah & Admits She Doesn't Want to Miss a Moment of Her Kids Growing Up
Tori Roloff is on a photo-taking spree as she's afraid she won't capture enough moments with her children before they grow out of their childhood phase.
Two-time mom, Tori Roloff shared new photos of her children, Jackson and Lilah on Instagram, writing,
"My poor kids, I'm constantly pulling out my camera because I'm so scared to miss a moment."
The mom-of-two continued, explaining what her children's reactions are always like whenever she brings out a camera, she wrote:
"Meanwhile my kids are like, 'What now, mom?' I can't help but want to capture every moment with these two because I know it's not going to last long."
Tori thanked her children for putting up with her and gushed about how much she loves her son and daughter. The photos showed the siblings lying side-by-side, with their faces close.
2-year-old Jackson, dressed in a striped shirt, placed his left hand close to his sister's face. Baby Lilah wore a black dress and headband, and together the siblings stared at the camera.
TV star wrote that her first child is adjusting at his pace, and she loves him more for it
Tori's followers couldn't help but gush at the adorable siblings' moment. One person called the brother and sister duo "Beautiful" and thanked the mom-of-two for sharing them with "Us."
Tori shares Jackson and Lilah with her husband, Zach Roloff. The couple welcomed their little girl in November, and in a statement at the time, the two-time mom said,
"Zach and I are so excited to introduce you to our sweet baby girl, Lilah. She has been the perfect addition to our family."
Becoming a family-of-four took some adjustments, especially for Jackson, who found himself as a big brother. The "Little People, Big World" star made this known in an Instagram post.
In it, Tori wrote that her first child is adjusting at his pace, and she loves him more for it. An Instagram story post also showed the little boy fondly kissing his sister on the forehead.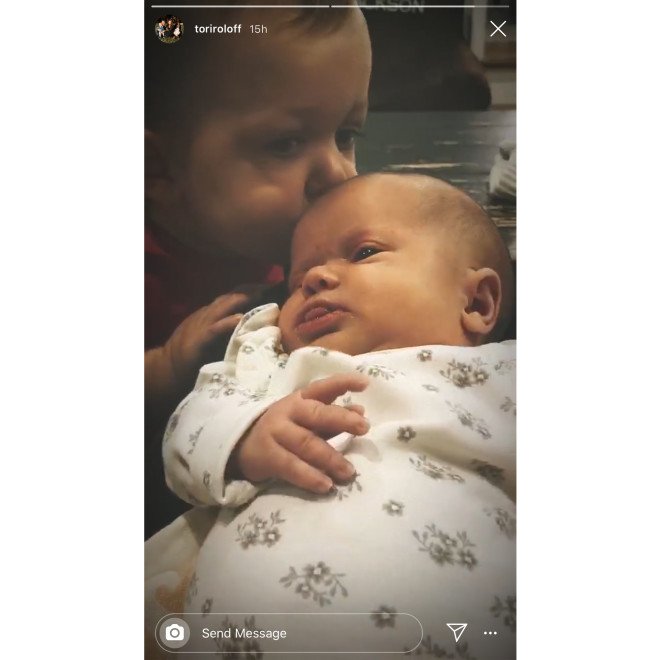 A photo of Jackson kissing his sister, Lilah Ray on her forehead | Photo: Instagram/@Tori Roloff
Jackson, like his father, has a form of dwarfism called achondroplasia. The parents-of-two also confirmed that baby Lilah shares the same condition.
Tori and Zach chose not to get their daughter tested while the TV star was pregnant. The couple prefers to focus on watching their son and daughter grow; they love their children unconditionally, and that will never change.
Please fill in your e-mail so we can share with you our top stories!