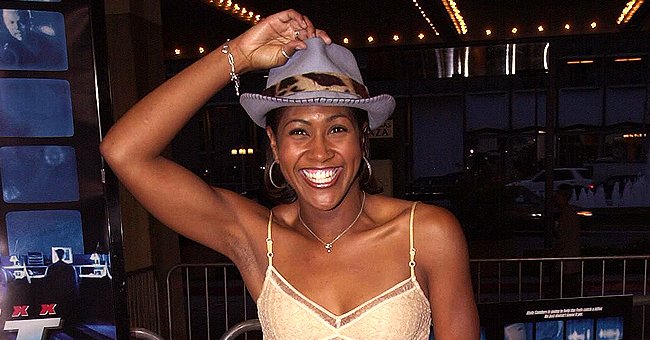 GettyImages
Terri J Vaughn from 'The Steve Harvey Show' Shares Cute Photo of Her 3 Kids, Showing How Much They Look like Mom
Terri J Vaughn recreated herself in her three children, who look exactly like her. Her recent social media post is a testament to how active her genes are.
Children often take after either of their parents, depending on whose gene is stronger. In the case of Terri Vaughn, her genes stole the show.
The actress's three children, Daylen, Kal El, and Lola, look so much like their mother, as evidenced in a new post on her Instagram page. In it, the siblings showed off black magic as they huddled together.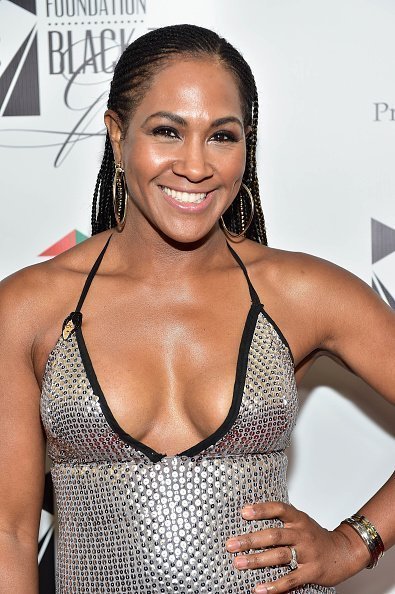 Terri J. Vaughn at Atlanta City Hall on June 22, 2018 | Photo: Getty Images
FUEL FOR HER SUPERPOWERS
Vaughn captioned the photo of the smiling trio,
"#ThankfulThursday. The loves of my life! Fuel for my superpowers."
She added a hashtag that her children are her 2020 vision, and it's all about a mother's love. The post got a lot of heartfelt comments from celebrities and followers of the actress.
JUST LIKE THEIR MOTHER
Nia long asked Vaughn to stop the cuteness, adding "Omg" and a kiss emoji. Zuri Adele described the siblings as "Perfection," and Elis Neal commented with five red heart-shaped emojis.
The birth of Lola made the actress's family complete and brought her happiness full circle
One follower commenting on the striking resemblance between the proud mother and her children wrote that it's her "Whole face" in the photo. Another wrote that the trio looks like their mother, and others called them "Beautiful."
STRONG, INDEPENDENT CHARACTERS
Vaughn shares her children with her husband, Karon Riley. The couple have been married for over a decade, and the mom-of-three once wrote on the success of their marriage,
"We both have strong, independent characters, but because we trust each other, these are not threats to our union."
After a failed marriage with her first husband, the actress knows what she's talking about. It also helps that she and her husband communicate openly and stay connected to each other always.
A FULL CIRCLE HAPPINESS
With three children and a husband who loves her, Vaughn is happier than she has ever been. For her 50th birthday last year, she stripped down to her underwear in an Instagram post.
In the caption, she wrote that she has grown to do much as a mother, actress, and entrepreneur. The "Steve Harvey Show" star added that she wakes up every day to be the best mother and person she can be.
Vaughn had her last child well into her forties, in 2014. The birth of Lola made the actress's family complete and brought her happiness to full circle.
The Georgia resident is grateful for the life and family she has. Her family fills her with love, courage, strength, and a spirit of celebration.
Please fill in your e-mail so we can share with you our top stories!