Chris de Burgh's Daughter Rosanna Davison Shared Photos with Husband Wes Quirke & Baby Daughter Sophia
Musician Chris de Burgh has a gorgeous daughter in Miss World winner Rosanna Davis. Now, the British-Irish singer is also a grandfather to an adorable grandchild. 
Chris de Burgh's daughter Rosanna Davis has welcomed her first child with husband Wesley Quirke. Luckily for fans, she took to Instagram to show off her newborn. 
Davis and Quirke opted to use a gestational surrogate to become parents. On November 21, they gave birth to their daughter Sophia Rose Quirk. The posts are found below.
Welcoming baby Sophia
Born at 6lb, 8oz, Sophia was celebrated by her loving parents with a post showing her wrapped in a pink and white blanket. Davison accompanied it with a lengthy heartwarming message.
It read in part: "And the dreams that you dare to dream really do come true... Sophia Rose Quirke arrived safely into the world weighing 6lbs8oz... she's absolutely perfect."
A few days later, Miss World 2003 posted a follow-up announcing that she had left the maternity hospital and was ready to begin her home life as a family of three. 
Again, the black and white photo showed little of the newborn's face, but we have no doubt that she's beautiful. Fans poured out congratulatory messages in the comments. 
Meeting the grandparents
A couple of weeks later, Davison revealed that her grandparents also got to meet the baby girl. This time, she covered the baby's face with a heart emoji, making it clear that she wanted it to remain hidden. 
In the photo, de Burgh held his granddaughter while his wife Diane sat on his right. To his left were Davison and Quirke. They all looked down at baby Sophia. 
Davison and her husband, a casino mogul's son, opted to use gestational surrogacy following several miscarriages that could not be explained by doctors. 
Musician Chris de Burgh
Davison's father de Burgh has earned several top spots in billboards across the UK and the US. His albums have sold over 45 million internationally. 
Although he began in the rock genre, de Burgh moved on to pop music over time. His song "The Lady in Red" was perhaps the most well-known across the globe. 
De Burgh grew up in South Africa for a while and has two sons, Micahel and Hubie, in addition to his daughter. In an interview with the Guardian, he once spoke about his family. 
"It's critically important to have family around me," de Burgh said back in 2011. He also revealed that he makes his marriage work by sharing respect and giving each other space. 
Celebrity mini-me's
In the interview, de Burgh also spoke about his daughter, the 2003 Miss World winner, saying that any good looks that Davison had came from his wife.
Similarly, legend Elvis Presley's granddaughter Riley Keough has been compared to her mother, Lisa Marie Presley. In a photo shared last November, people also compared her to her great-grandmother.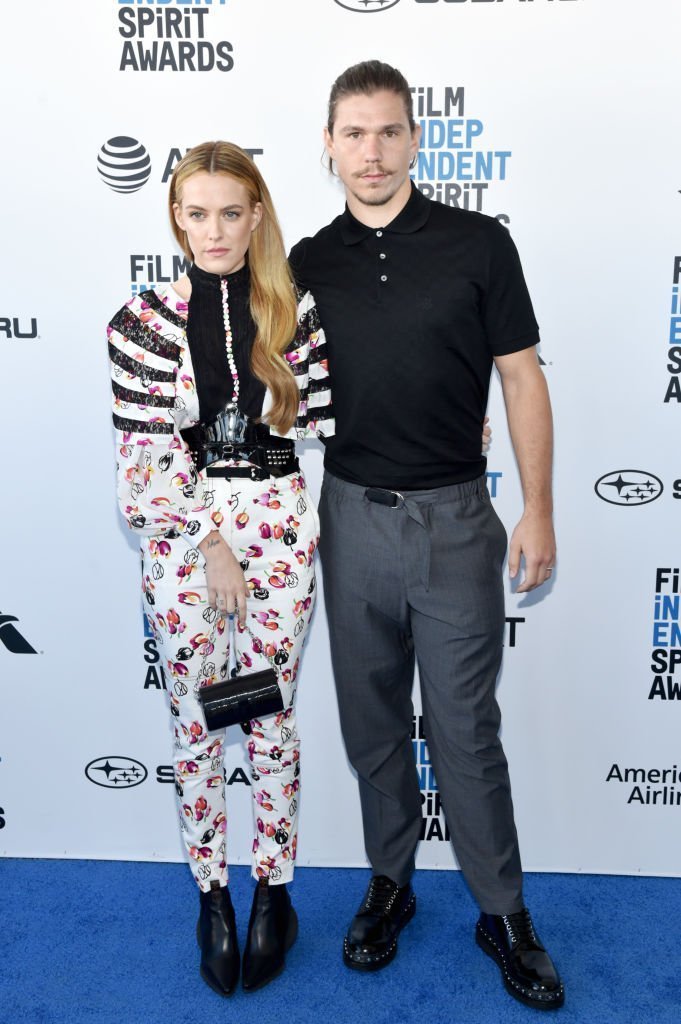 Riley is married to Ben Smith-Peterson. Like her grandfather, she's in the entertainment industry as an actress and director. She's also a model. The children of stars are so alike in many ways.