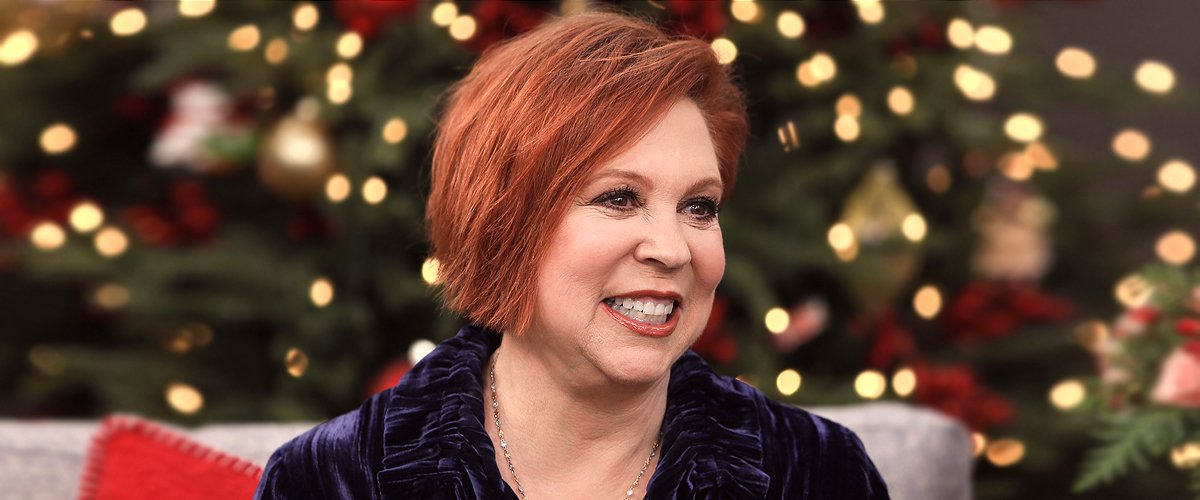 Getty Images
'I Was Mortified!': Vicki Lawrence on Her Worst Career Moment When She Forgot to Latch a Door
American actress Vicki Lawrence shared what she refers to as the worst moment in her career. The moment she forgot to latch the door of her dressing room while preparing for a talk show and Pat Harrington walked in.
There is a saying that goes, "Once Bitten, Twice Shy." This American actress and comedian had to learn a very valuable lesson the hard way and is now careful not to fall into the same error.
When asked to share the worst moment in her career, Vicki had a lot to say. She also shared the lesson she took out of it, which was, "Never put on pantyhose with your butt facing the door."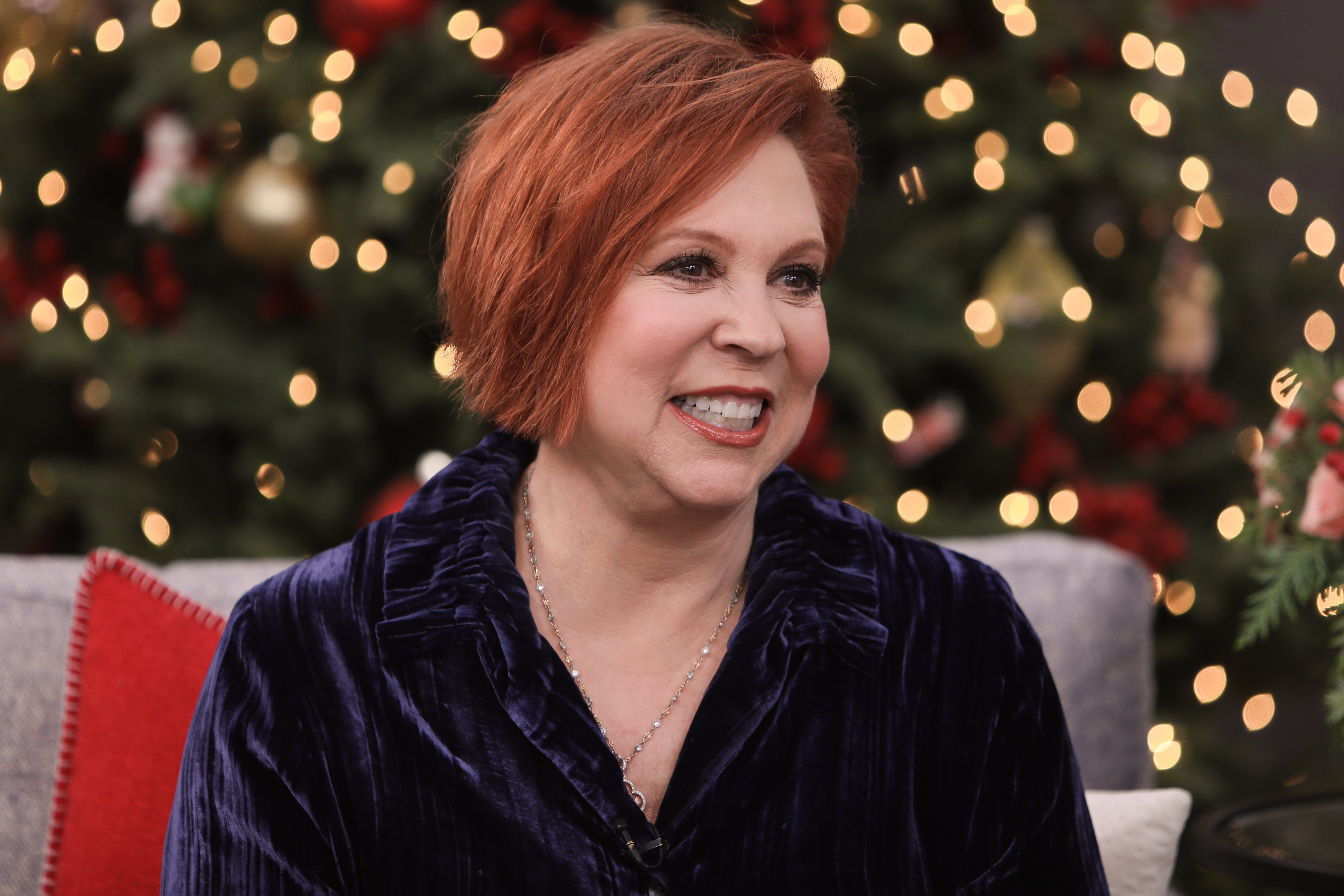 Vicki Lawrence visits Hallmark Channel's "Home & Family" at Universal Studios Hollywood on November 05, 2019 | Photo: GettyImages
THE WORST MOMENT IN VICKI LAWRENCE'S CAREER
Vicki was on the set of her daytime talk show, "Vicki!" In preparation for the show, she went into her dressing room. She was met by her dresser, Dina, whom she talked with while she put on her pantyhose.
As they talked, Vicki was facing away from the door. Unfortunately, both she and Dina had forgotten to put the latch on the door. Before any of them knew what was going on, Pat Herrington, an invited guest on the show, knocked and threw the door open.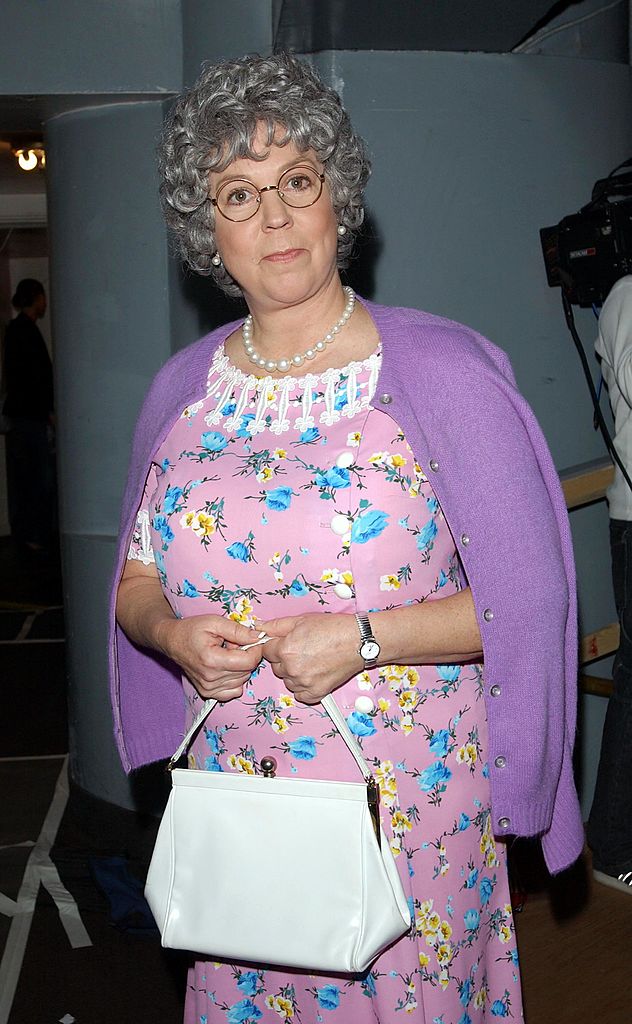 Vicki Lawrence backstage during the TV Land Awards 2003 at the Hollywood Palladium on March 2, 2003 | Photo: GettyImages
He shut the door almost immediately, then knocked and said "You look great." Vicki felt so embarrassed. She said:
"I was mortified. It had never occurred to me that anything like that could happen."
When they went on the show, he kept laughing each time she asked him a question. She tried to stop him, but to no avail, so she ended up telling the audience the whole story.
HER CAREER AS A COMEDIAN
Apart from her career in acting, Vicki Lawrence thrived as a comedian, thanks to her great sense of humor. She was privileged to be mentored by the American comedian Carol Burnett.
Due to her association with the successful comedian, Vicki landed several significant comedy roles starting with a role on "The Carol Burnett Show."
At the time Carol met Vicki, Carol was coincidentally looking for an actress to play the role of her sister in "The Carol Burnett Show. Vicki, who had always been told of her resemblance with the comedian, was perfect for the part. She auditioned and got the role of Chrissy, Burnett's kid sister.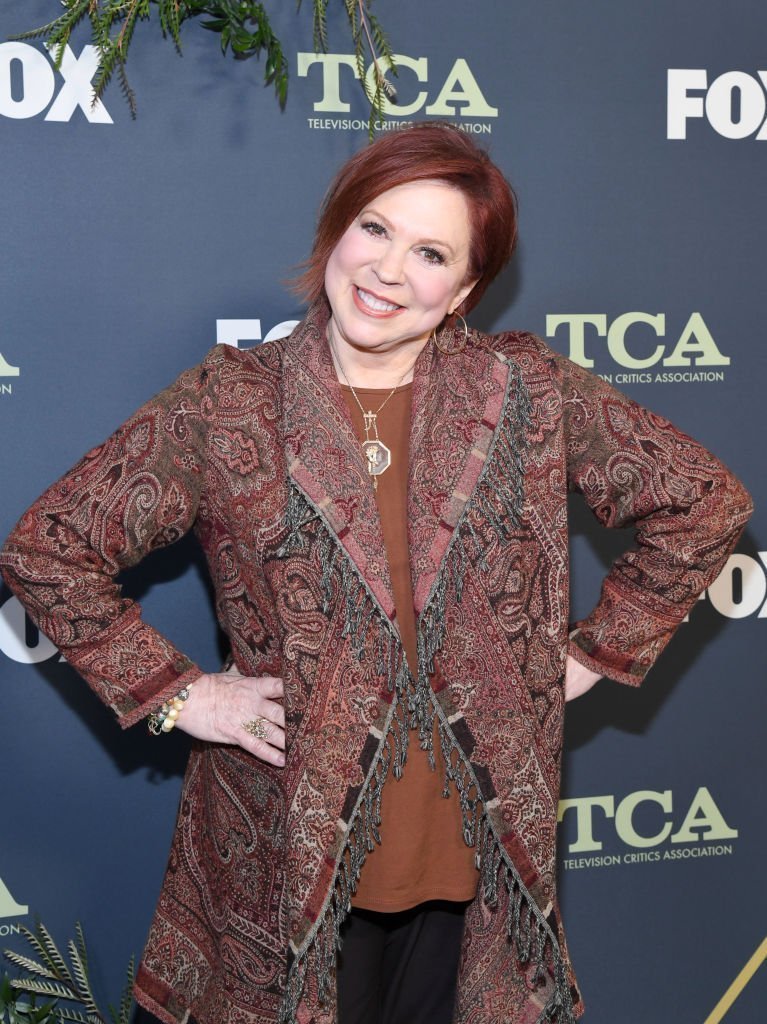 Vicki Lawrence on February 06, 2019 in Los Angeles, California | Source: Getty Images
ste
She was the only cast apart from Burnett to stay on the show throughout its 11 seasons. She won a Primetime Emmy Award and five other nominations.
When "The Carol Burnett's Show" ended, Vicki started her own comedy show titled "Mama's Family," an American television sitcom where she played the reprised role of Thelma Harper from "The Carol Burnett's Show."
After she ended "Mama's Family," she went fully into hosting TV shows and became the most successful female game show host when she hosted "Win, Lose, Draw." She also hosted her talk show, which she titled "Vicki!"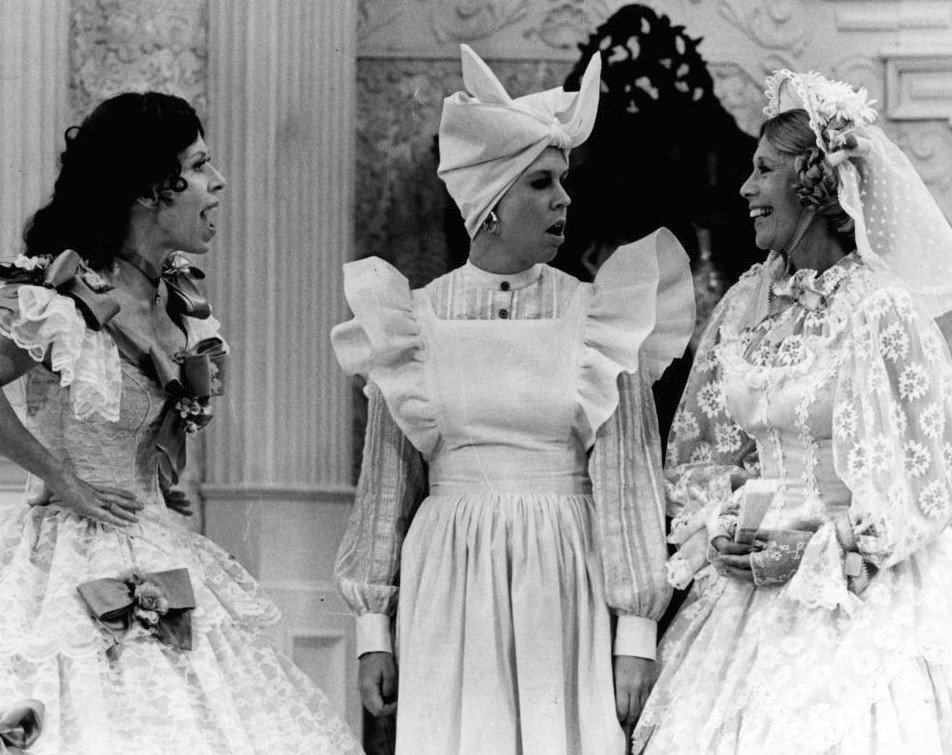 Carol Burnett, Vicki Lawrence, and guest star Dinah Shore in the 1976 "Went with the Wind!" sketch | Photo: GettyImages
INSIDE THE LIFE OF VICKI LAWRENCE
Vicki has been married twice and has had two children. In 1992, she got married to the American singer and songwriter, Bobby-Russell, with whom she had no kids. In 1974, they split.
In the same year, she married her second husband, makeup artist, Al Schultz, with whom she had two children, Courtney Allison Schultz and Garrett Lawrence Schultz.
Years later, Vicki woke up to an itching palm. At first, she didn't take it seriously, but as it persisted, she concluded it was allergies and so went to see an allergist. She was assured that in a matter of time, she would not have to worry about it again. Six weeks later, she still had it.
She was then diagnosed with Chronic Idiopathic Urticarial (CIU) in 2011. She went online to get more information about the condition but found next to nothing.
Realizing that there were a million and a half people out there who had CIU and no access to information about it, Vicki decided to join hands with an educational program to create awareness for CIU. She became a CIU awareness activist.
She is now a part of "CIU & You," which is supported by the Asthma and Allergy Foundation of America aimed at empowering people suffering from CIU to understand what exactly they are going through and take charge of their condition.
Please fill in your e-mail so we can share with you our top stories!