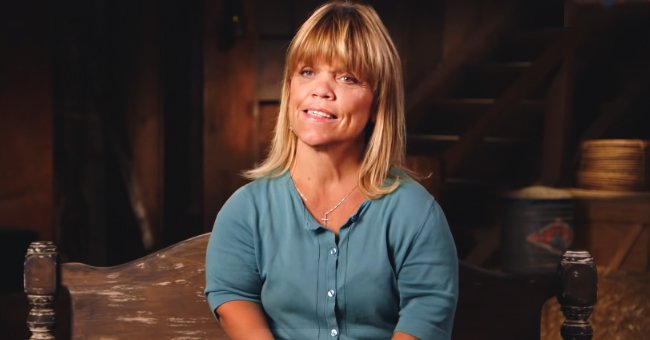 youtube.com/TLC
Amy Roloff from LPBW Fires Back at Fan Who Said She Should Comb Granddaughter Ember's Hair
The "Little People, Big World" star, Amy Roloff, was spending some quality time with her grandkids, Ember and Bode Roloff. She shared some sweet pictures of the playdate, but a netizen had a problem with how Ember's hair was messy. Amy clapped back with an apt response.
The Roloff family recently expanded their brood after Audrey and Jeremy brought little Bode Roloff into the world on January 8. The little bundle of joy was born on the exact due date and is already home, meeting his relatives.
Amy, the mother, and grandmother of four, has her parenting skills sharpened with all the years of experience. The reality star cradled her latest grandson in a yellow blanket and a pair of starry baby-suit.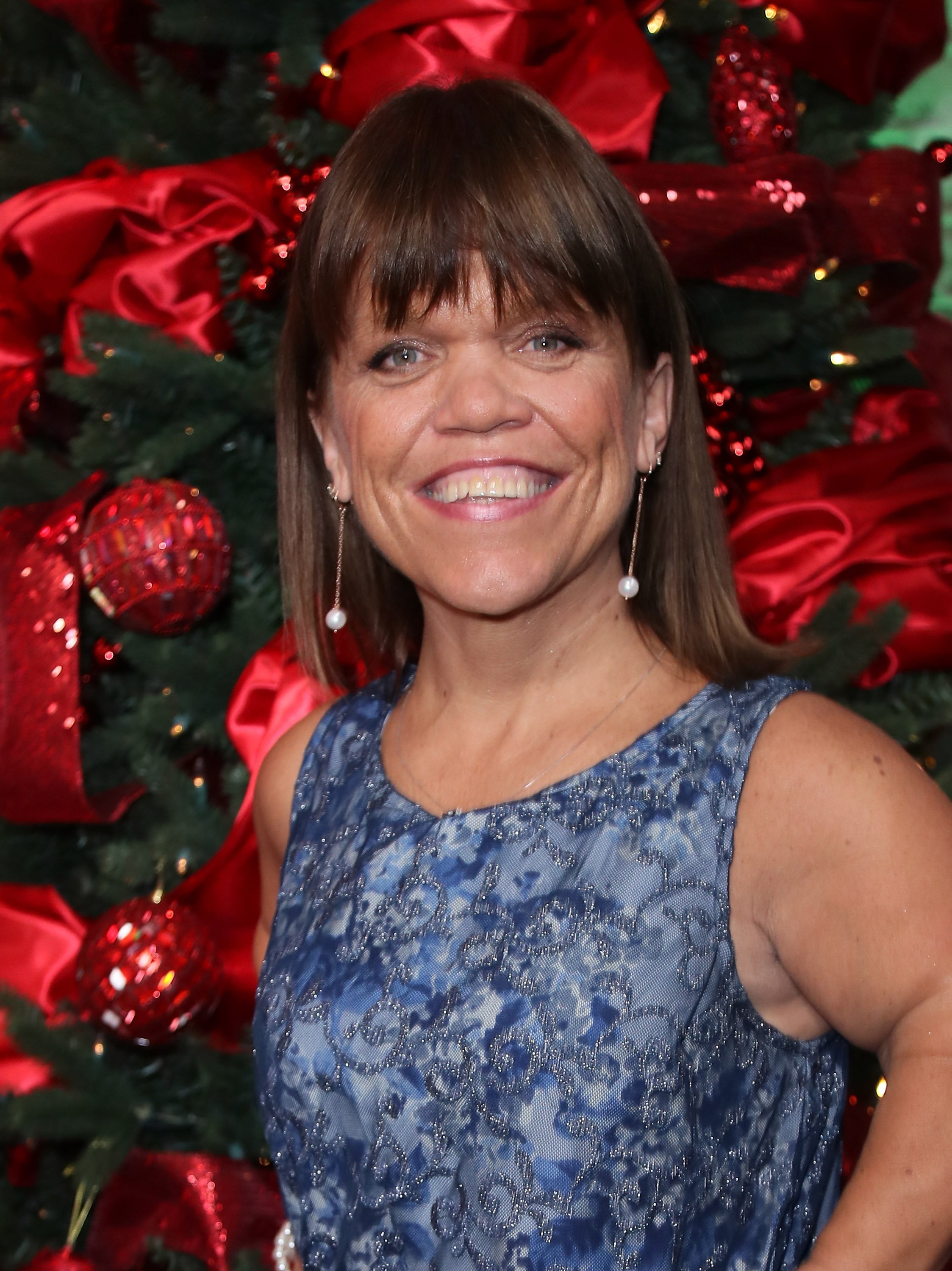 Amy Roloff visits Hollywood Today Live at W Hollywood on December 13, 2016. | Source: Getty Images
ANY'S INSTAGRAM POST
During a recent playdate with her grandkids, Amy took some pictures of her grandchildren and posted them on Instagram. Ember was smiling for the camera behind little Bode in a photo. The star wrote a lovely caption on the post for the fun times.
"What a fun time the other day seeing my grandson, Bode bf his doctor appt and then a little fun time w/ my grand-daughter Ember. I love these special grandma moments. I definitely cherish them."
The grandma-granddaughter duo was having fun until a user took to the comments on Amy's post and left an impolite remark about the little one's hair. The comment may have been harmless, but the facepalm emoji at the end made it a taunt.
THE INSTAGRAM TROLL
Amy was quick to take a swing at the troll. She mentioned how comments like those were what caused girls to become self-conscious about their looks. The proud grandma added that she was in her element, having fun, and the hair had nothing to do with it.

A user's comment on Any Roloff's Instagram post. | Source: Instagram/amyjroloff
Amy's followers were quick to support her in the comments. They mentioned how the hair was of no concern to the child and pointing it out was rude on the user's behalf.
Some fans noted how Ember was probably playing with her hair and it got messed up in the process. The Roloffs sharing some moments of their normal lives on their social media, their fans are in for a pleasant family journey with the reality stars.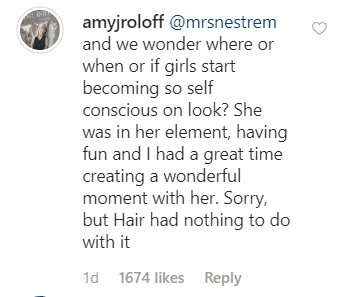 Amy Roloff's reply to a user's comment on the Instagram post. | Source: Instagram/amyjroloff
THE NEWBORN ROLOFF, LILAH RAY ROLOFF
Shortly before Audrey and Jeremy became parents for the second time, the LPBW star couple, Zach and Tori, also brought new life into the world. On November 19, they gave birth to a baby girl named Lilah Ray Roloff.
During an exclusive interview with "PEOPLE," Tori mentioned that their daughter was the perfect addition to the family. Although the little one doesn't look like it, she gave her mommy some scares before and after the pregnancy.
PREGNANCY PROBLEMS
During her pregnancy, Tori revealed through her Instagram that she was having some trouble with her second pregnancy. She even asked her followers if they had faced similar problems and if they could give her some remedies.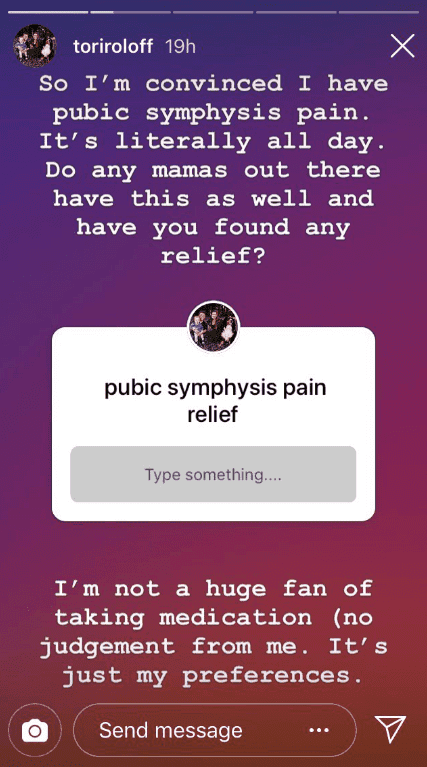 Tori Roloff asks fans for some pain relief remedies for "pubic symphysis." | Source: Instagram stories: Instagram.com/toriroloff
Even after the delivery, Tori opened up about having some scares with her mental health. The star also addressed her fans and thanked them for the warm wishes they sent her. She added that she was recovering well from the incident.
Fans of the Roloff family gave the stars their full support and were fawning over the arrival of Lilah, especially when Tori posted a picture of the infant in the same white dress from when they brought her home.
Please fill in your e-mail so we can share with you our top stories!