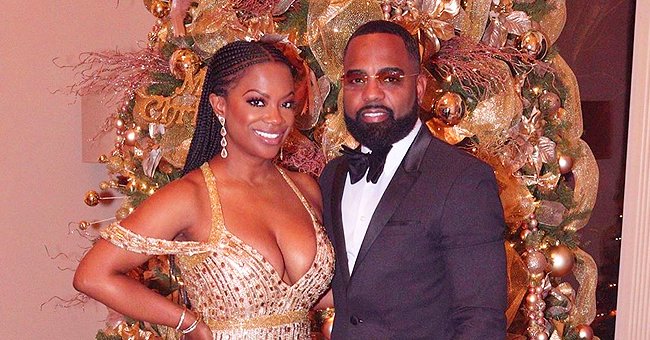 Instagram/kandi
Kandi Burruss' Husband Todd Tucker Shares New Photo of Their Baby Blaze & Fans Say She Looks like Her Mom
Fans of the RHOA star, Kandi Buruss, made their feelings known after her husband shared a photo of their baby, with many of them saying that the cute baby looks like Kandi.
Kandi's husband, Todd Tucker, shared a photo of their baby, Blaze Tucker, in which the cute baby slept peacefully, wearing a pink baby outfit. In the caption to the post, the proud dad wrote:
"My mood right now! Wake up @blazetucker."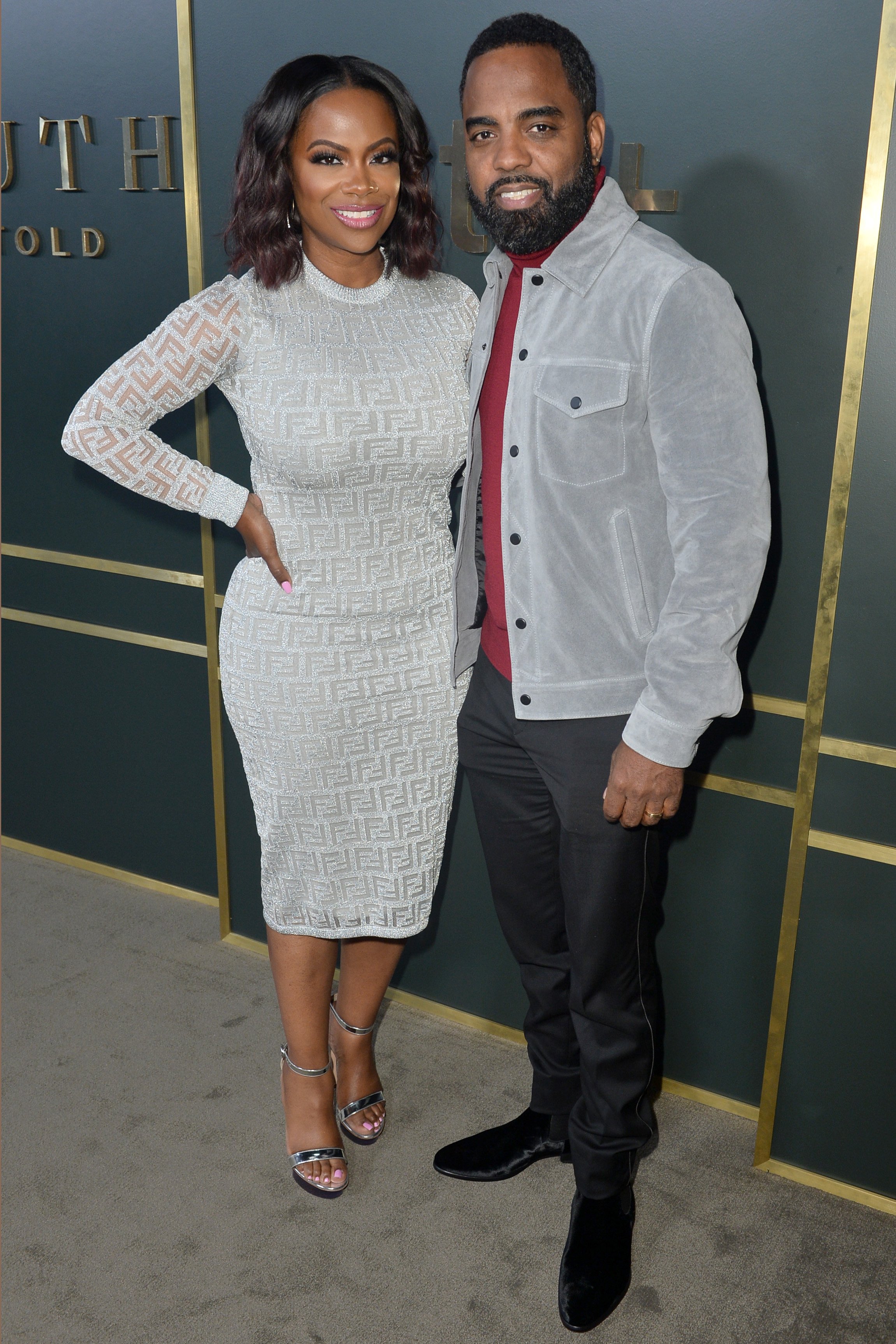 Kandi Burruss & Todd Tucker at the premiere of Apple TV+'s 'Truth Be Told' on Nov. 11, 2019 in California | Photo: Getty Images
Fans who viewed the post rushed to the comment section to describe how they felt about it, and most of them had one similar sentiment about who the baby looks like. One fan wrote:
"Kandi's twin! Just to know her twin was waiting to be birthed."
Another person said Baby Blaze was Kandi's double and a cutie pie, while a third person said the baby looked exactly like Kandi.
More similar comments followed as one person added that Blaze was Kandi's twin for real, a statement that other followers agreed to.
The songwriter said she was teary-eyed when a family member texted her, querying her decision to give birth by proxy.
Since Blaze's birth, her mother, who also stars in the reality television show, "Real Housewives of Atlanta, " has had to get used to understanding her newborn's patterns.
Kandi gave an update on how she's adjusted to Blaze's ways during an episode on her YouTube channel. In the video, Kandi stated that Blaze was more demanding than any baby she's had in her life, and likened her to a black hole.
Continuing, Kandi said Blaze was always ready for another bottle of milk in the hour, and that when she got it, she gulped it up, and demanded for more, never getting full.
The nursing mother added that Blaze also demanded attention in the middle of the night and wasn't yet on a schedule. Kandi, however, can't wait for her baby to be on a schedule, though the cutie was giving them a few more hours of sleep than before.
Baby Blaze was born in November 2019 via a surrogate. Her type of birth has made Kandi join other celebrities like Andy Cohen, Gabrielle Union, and Sarah Jessica Parker in giving birth via surrogate.
However, despite surrogacy becoming a normal practice in the modern world, Kandi revealed that she was judged by a family member when she decided to have Blaze via a surrogate mom.
Kandi made the revelation in a video in another episode of her Youtube Channel, in which she also introduced her surrogate, Shadina Blunt.
Burruss was teary-eyed when a family member texted her, querying her decision to give birth by proxy. Kandi added that she was hurt by the judgment, although she knew the family member didn't intend to harm her in any way.
Please fill in your e-mail so we can share with you our top stories!