Tiny Harris Stuns in Off-Shoulder Minidress as She & Husband TI Attend YouTube Music's 2020 Leaders & Legends Ball
T.I. and Tiny Harris attended the YouTube Music 2020 Leaders and Legends Ball in Atlanta wearing matching Nipsey blue outfits, and their followers can't get enough.
Tiny uploaded a slideshow with three photos of the event. In the first one, she was walking next to her rapper and actor husband T.I. The aspect of that pic that attracted more attention was the couple's matching styles.
Their relationship has not been as smooth as they would have liked.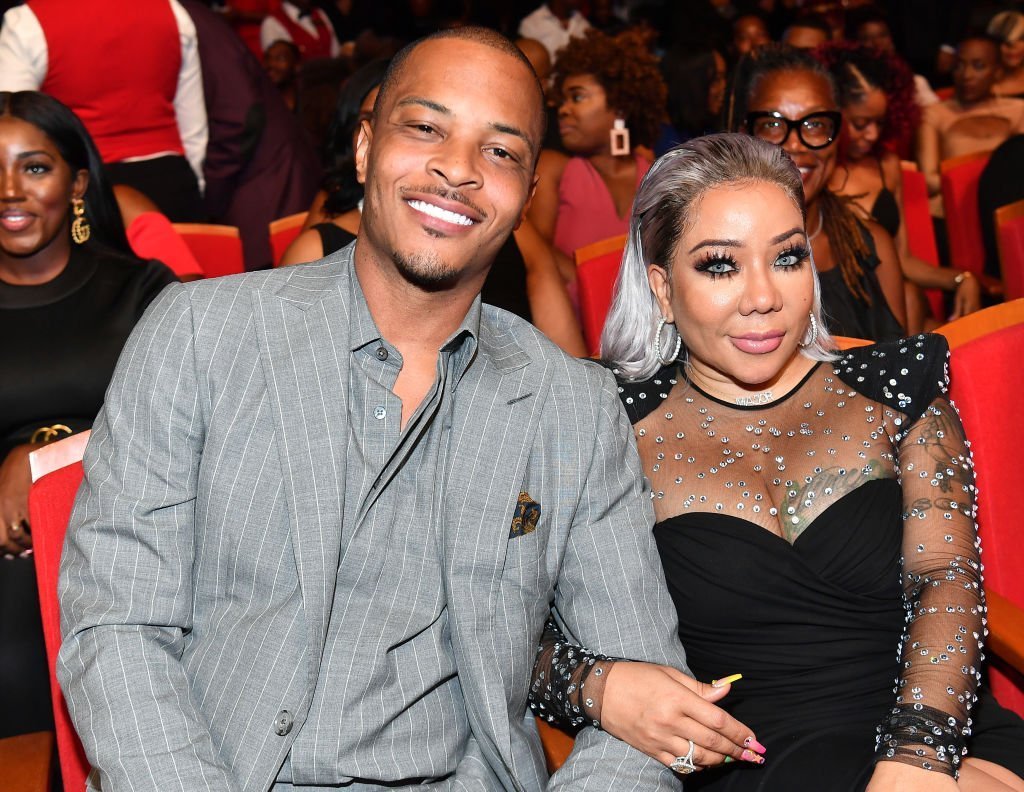 THE COUPLE'S MATCHING OUTFITS
In T.I.'s case, he wore black shoes, black pants, a white shirt, a black tie, and a Nipsey blue tuxedo that made him look very elegant. The final classy touch of his outfit was his black hat.
Tiny, on the other hand, opted for white high-heels and a tight, blue, mini dress that featured a deep neckline. Her gown also had a long and very fashionable train.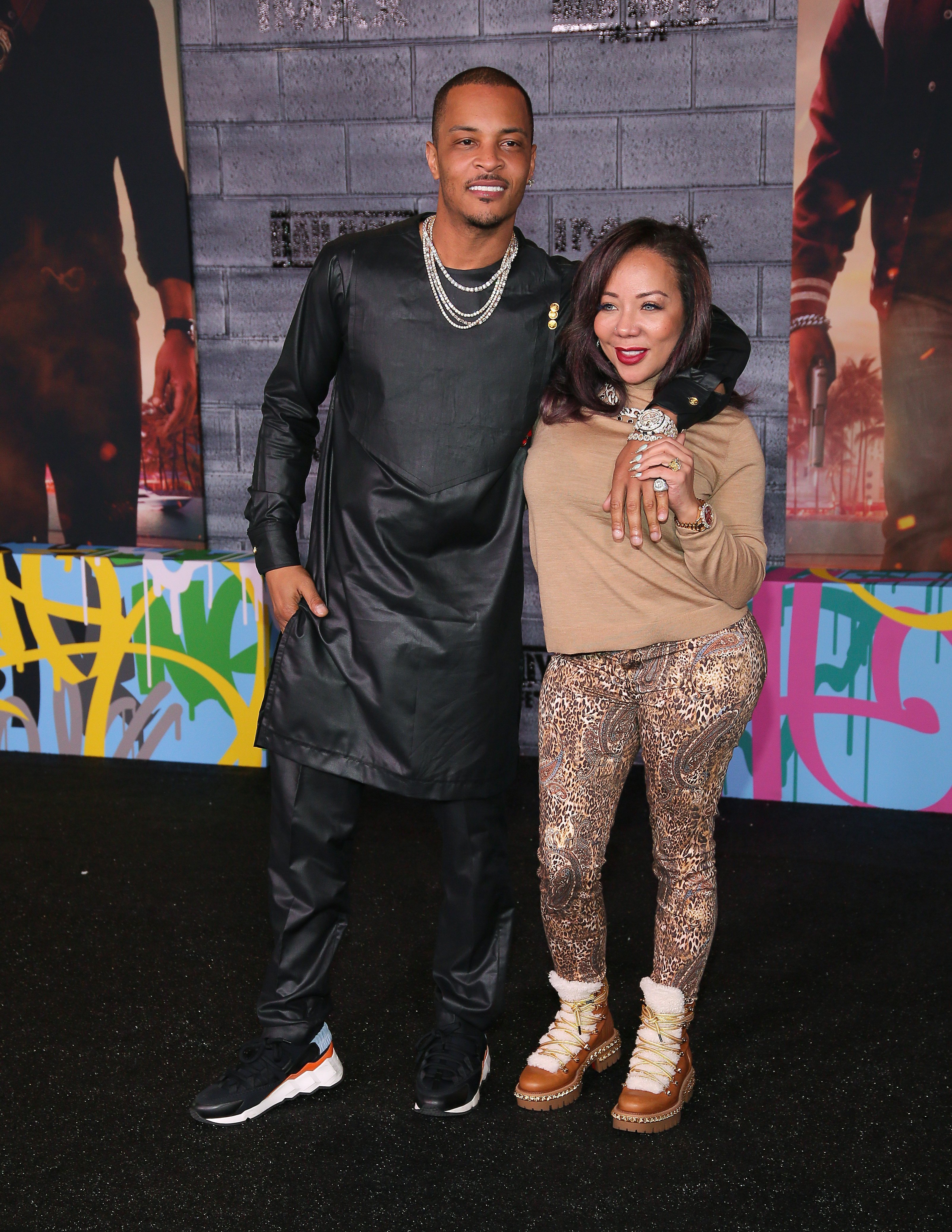 For the caption, T.I.'s wife confessed that she had an "amazing night" at the ball, where they honored the "legends" Babyface and LA Reid. She also thanked her "Glad squad" for making her look as beautiful as she did.
The rapper shared the same image to his Instagram account, labeling himself and his wife as the "blue team best dressed."
PEOPLE'S REACTION
Shortly after Tiny uploaded her slideshow, her followers took to the comment section to share their thoughts. One of them was "All Eyez on Me" actress Erica Pinkett who wrote:
"That royal blue looks so bomb on you."
R&B singer Tamika Scott, best known as a member of the group Xscape, also shared her thoughts on Tiny's outfit, saying that she looked good "as always." Another Instagram user wrote:
"Girl RIP to this look cuz [sic] you murdered it."
TINY AND T.I. HARRIS' RELATIONSHIP
Even though Tiny and T.I. have been together for almost two decades, their relationship has not been as smooth as they would have liked.
In December 2016, the former Xscape singer filed for divorce from her husband due to the constant arguments and disagreements between the two. Thankfully, they managed to solve their problems and are still together.
Nowadays, they have a healthy relationship that allows them to tease each other from time to time. In December 2019, for example, The Shade Room uploaded a video of the rapper playing with his wife's hair while joking about her grey hair.
Some netizens apparently didn't get the joke as they pointed out in the comment section that Tiny got those grey hairs because of the stressful situations T.I. has created.