Maureen McCormick's Life after She Gained Nationwide Recognition from Playing Marcia on 'The Brady Bunch'
After being a teenage actress recognized and successful for the series she starred in the 70s, Maureen struggled for many years with problems of self-esteem that had her on the path of self-destruction, until she finally found her way back.
In spite of not having reached positions of honor, "The Brady Brunch," was a series that monopolized a good number of followers, and that, strangely, has captivated greater audiences as it returns to the air in the repositions.
The oldest of the Brady girls, a mixed family made up of 6 siblings, was played by a 13-year-old Maureen McCormick in the first of the five seasons the series aired. But at the end of the series, that was not enough to keep it on screen.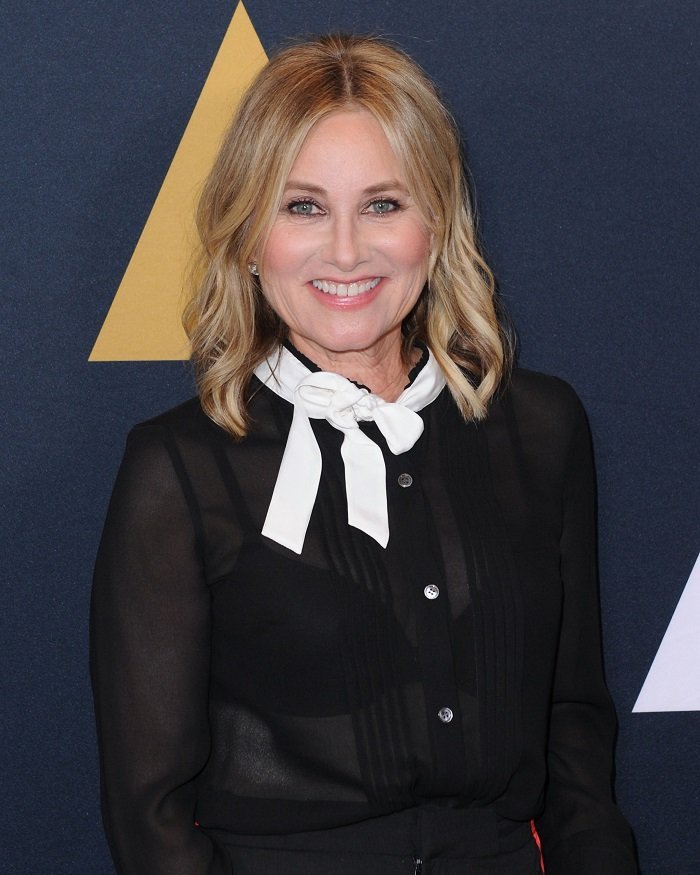 FIRST STEPS
Maureen Denise McCormick was born on August 5, 1956 in Woodland Hills, California. She is the youngest and only daughter of the marriage formed by Richard and Irene McCormick, and has three older brothers, Michael, Dennis and Kevin.
She won the Baby Miss San Fernando Valley contest at the age of 6, which made talent agency Pat Domigan of the Jack Wormser Agency call her parents. She made her television debut in 1964 with ads for Barbie and Chatty Cathy dolls.
That same year, the transition from commercials to guest appearances in TV shows began. Her first performance was as the young Endora, Samantha's mother in "Bewitched," in two episodes. She continued with "The Farmer's Daughter," "Honey West, Camp Runamuck," "I Dream of Jeannie" and "My Three Sons."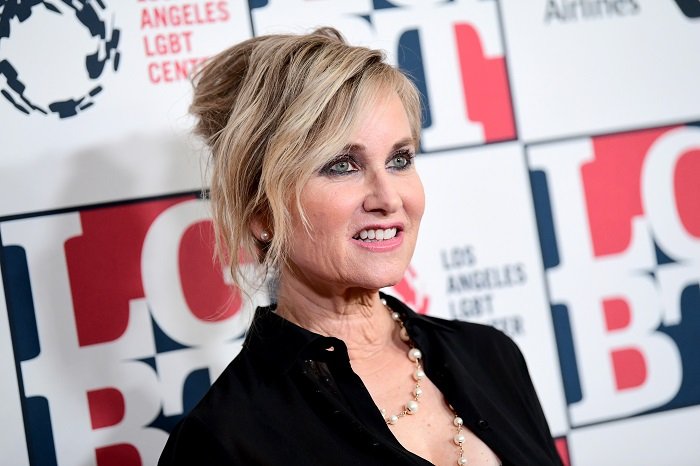 THE BRADY BUNCH
Maureen joined the show's cast on the show's debut in 1969 until 1974. A loyal audience remained attached to the show during the five years it aired. And Maureen's character, Marcia Brady, was one of the most beloved for her sweetness.
The unexpected with the show was that it became more popular in its reps and several spin-offs took place: the animated "The Brady Kids," "The Brady Bunch Variety Hour," the TV movie "The Brady Girls Get Married," followed by the TV series "The Brady Brides," the TV movie "A Very Brady Christmas," the series "The Bradys" and, late, "A Very Brady Renovation."
AFTER THE BRADY
McCormick revealed in her book "Here the Story: Surviving Marcia Brady and Finding My True Voice," that during one of the seasons the romance between her and her co-protagonist and brother of the show, Barry Williams had reached intimacy. She was 16 years old and he was 19, a romance that began with a first kiss in Hawaii, where they had been filming.
Maureen McCormick to Co-Host HGTV's 'Frozen in Time' Home-Design Series https://t.co/IV2b6BmpYX

— TheWrap (@TheWrap) January 16, 2020
The cancellation of the show was for Maureen the beginning of a downward spiral that led her down the path of drugs, alcohol, and that made her lose her career and almost her life. During the following years, she managed to participate in several programs, but always the shadow of her addiction ended with them.
During the filming of the spin-offs, in several opportunities McCormick did not show up, she was late, causing anxiety in her castmates and in production. On one occasion she did not show up for work and was found on the beach two days later.
THE SHADOW IN HER HEAD
The young Maureen had a nightmare in her head as a result of her family history. Her grandfather had contracted syphilis during World War II, and passed it on to his wife, Maureen's grandmother. During Maureen's mother's pregnancy, she was also infected.
The iconic TV star has quite the impressive acting resume! 🌟https://t.co/Agz7KN9h1Q

— Closer Weekly (@closerweekly) January 17, 2020
McCormick's three relatives developed a neurological disease and ended up in a mental institution. That was something that tormented her, she was afraid to end up like them, with mental problems.
She returned to high school to finish her studies, perhaps trying to give her life a touch of normality. However, she was not interested in studies at that time in her life and had a hard time finishing and graduating at William Howard Taft High School in Woodland Hills.
LAST FLASHES
Maureen managed to work in small roles in films such as "Moonshine County Express," "Take Down," "Shaketown, USA. UU." and "The Idolmaker " with guest television starring roles on "Happy Days," "Harry O," "Joe Forrester" and "The Streets of San Francisco."
 As much as she tried, she couldn't get rid of Marcia Brady's aura of perfection and neatness, which prevented her from being given different characters that allowed her to explore other roles. In addition, she had bulimia problems and her drug addiction was booming.
BEGINNING TO LIVE
A desperate and depressed Maureen sought help to get ahead and leave her addiction behind. In her search for a solution, she turned to God. In the church, she met actor Michael Cummings, who said he had never seen the Brady show, something that fascinated Maureen because he was not predisposed about it.
On May 16, 1985, they married and had a daughter four years later, Natalie Michelle. It was during a conversation in the kitchen with his family that she decided to step forward and accept the proposal to participate in VH1's Celebrity Fit Club in 2007.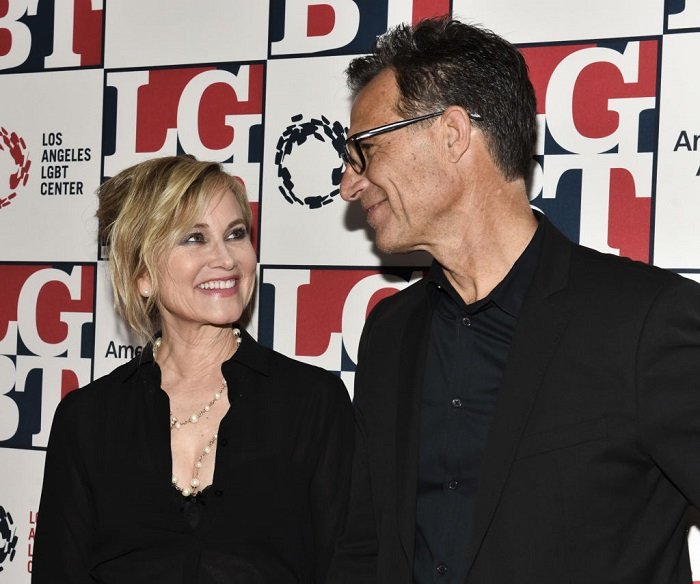 Something that may have saved her life, because even in happy moments, she could not make the sun shine in her life. As part of the show, she had the opportunity to leave Marcia behind and face herself, her problems with addictions and her struggle to control her weight.
EXPLORING
At 50, McCormick had finally taken the course of her life and decided where she would go. She began to write her memoirs, something that also helped her is that process of accepting herself and discovering who she was.
The following year, Maureen participated in the Gone Country series, pursuing her dream of being a singer, something she had tried in 1995 with the recording of an album, which unfortunately had negative reviews. Although he did not win, she took the step for a new opportunity.
This contest was followed by the reality series Outsiders Inn, where opening a bed and breakfast located in Newport, Tennessee. Then she participated in the Australian reality show "I'm a Celebrity… Get Me Out of Here!," managing to stay for 42 days, being one of the last people to be retired.
DANCING AND MORE
In 2016, Maureen was part of the 23rd season of "Dancing With the Stars." There he teamed up with professional dancer Artem Chigvintsev, arriving until week seven before they were eliminated. Her position was fifth. She faced all the insecurities and fears that chased her until that moment.
She had the opportunity to close the cycle with the Brady through her participation in "A Very Brady Renovation." For her, the time spent on the show was the most beautiful stage of her life. She loved to get up every day and go to work with that team of people she lived with for five years.
Being reborn from the ashes is not easy, getting up after having fallen so many times and being practically lost, to stand out again for your talent and personality, either. And that is what Maureen has achieved.
The support of her husband Michael and her daughter has been decisive. Her return to television has been long awaited, but very firm. There is no doubt that there is Maureen for a while, and Marcia, it will only be known in the Brady repositions.