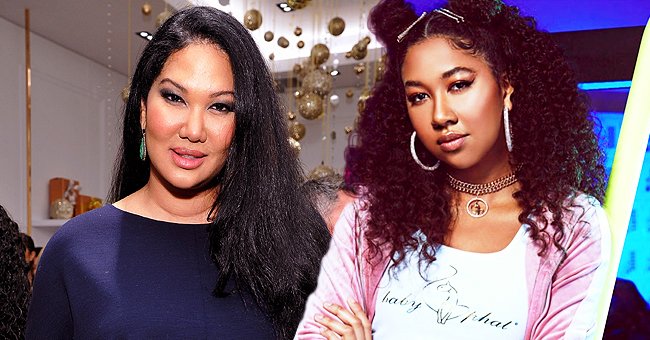 Instagram/aokileesimmons // GettyImages
Kimora Lee Simmons' Daughter Aoki Lee Shares TikTok Video of Herself Dancing to Doja Cat's 'Say So'
Aoki Lee Simmons, the 17-year-old daughter of businesswoman and former model Kimora Lee Simmons, gave her fans on social media a dancing treat after posting a video of herself dancing.
Aoki shared a TikTok video on her Instagram page, which showed her and her friend, Ambria Whitlock, dancing to Doja Cat's song, "Say So." The girls showcased their dancing skills, although from an unconventional stage, as their video was recorded in front of a mirror in the bathroom.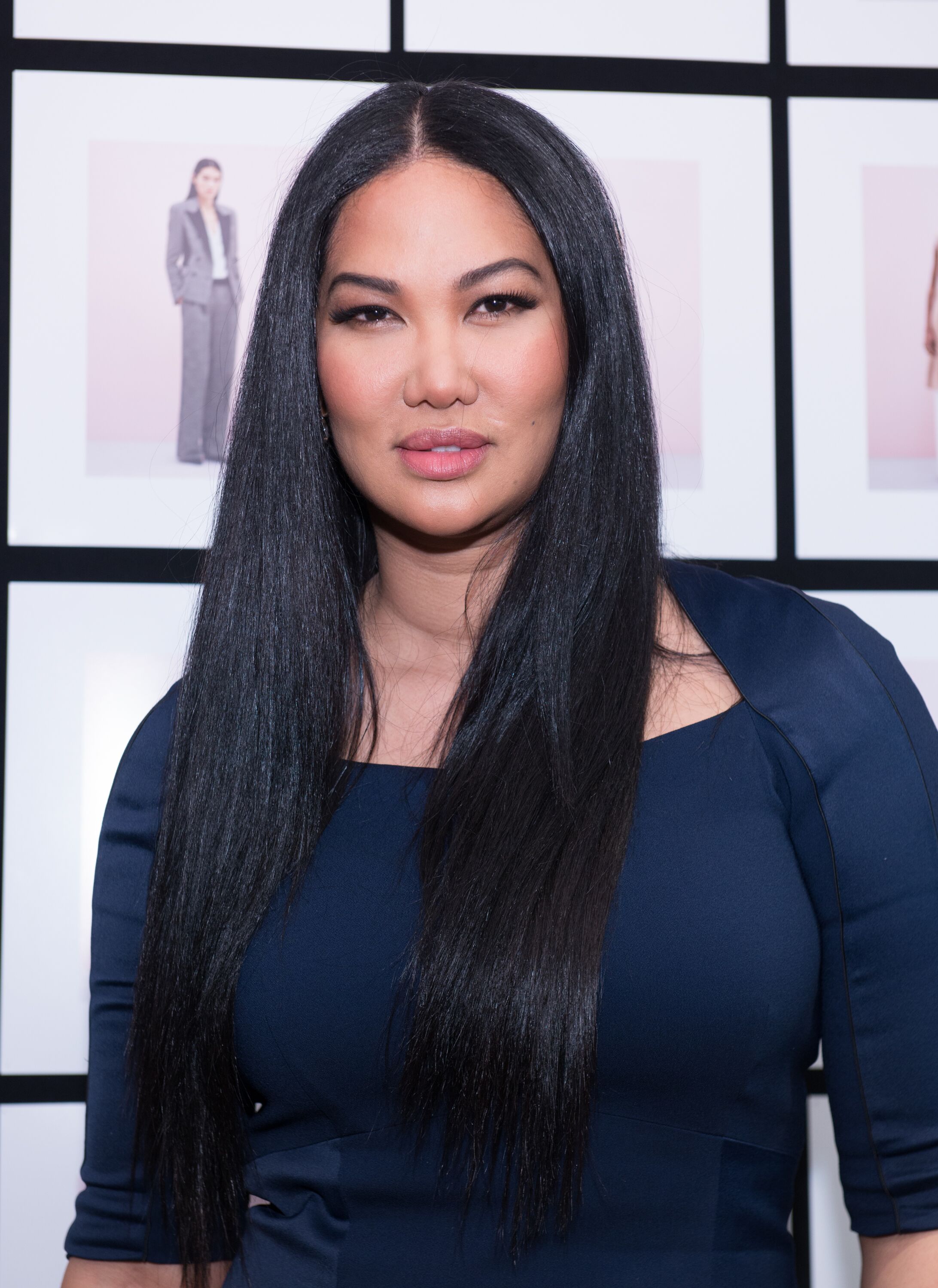 Potrait of Kimora Lee Simmons during the Fall 2016 New York Fashion Week on February 12, 2016 in New York City | Photo: Getty Images
Despite not being a freestyle performance from the girls, fans still loved the video, with the video getting over 270,000 views and almost 200 comments.
Aoki wore a black camisole and orange joggers, while Ambria sported an orange camisole and grey shorts. In her caption, she joked that she might consider a career in dancing in the future. She wrote:
"In case the whole college degree thing doesn't work out, I'm seeking a new career on tiktok [emoji] @ambriawhitlock #sayso #dojacat #tiktok."
Among those who commented on Aoki's video post was her older sister, Ming Lee, who accused Aoki of wearing her pants, saying, "Those are my pants."
Aoki replied by telling Ming that she was also wearing her (Ming's) earrings, which was lost at home because she had the earrings on in the video. The sisters' trolling of each other was enjoyed by others who also commented.
The entrepreneur recently adopted a 10-year-old son, Gary, and revealed his identity after posting a photo of herself and all of her kids.
Aoki is presently studying at Harvard after she was accepted into the prestigious institution last year. Aoki gained admission into the University on merit, at the age of sixteen.
Her proud mother, Kimora Lee, announced the news via a post on her Instagram page. The post featured a video of Kimora's son, Kenzo, reading Aoki's admission letter, with Aoki also sitting beside him.
In the caption, she wrote:
"Yaaayyyyy @aokileesimmons!! She's on her way to #Harvard!! We are sooo super proud of YOU!! Such hard work and only 16! You did it! It took years of super dedication and lots of tears! But HERE YOU ARE!!! GO GIRL!!! Enjoy the journey!"
The proud mom also said that her family was excited to see the great things Aoki would do before going on to reveal that Kimora also gained admission into Dartmouth, Vassar, Barnard, etc.
The entrepreneur is a proud mother of five children—yes five and no longer four as she was previously known to have. Kimora recently adopted a 10-year-old son, Gary, and revealed his identity after posting several photos of her family.
One of the photos, which was in black and white, showed Kimora, Wolfe, Aoki, Ming, Kenzo, and Gary, all together. When fans caught sight of the new addition, they asked about his identity.
Kimora duly responded, saying that Gary was her son, and was 10 years old. This led many of her fans to praise her gesture, labeling her a special person—yes, she really is!
Please fill in your e-mail so we can share with you our top stories!