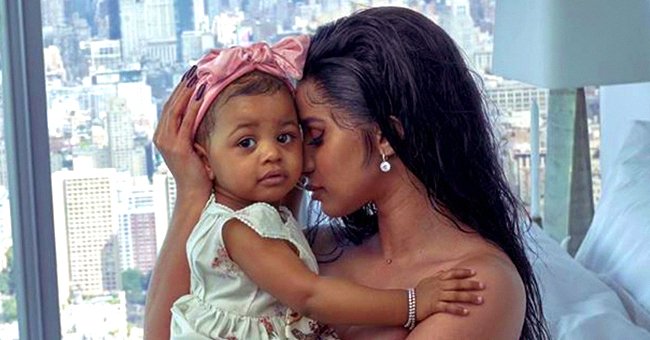 Instagram/iamcardib
Cardi B and Offset Reveal Plans to Launch Children's Clothing Line for Their Daughter Kulture

Cardi B and Offset are setting up their daughter's future, and it includes a plan to launch a children's line for the little girl who'll have the title of CEO.
Cardi B came from nothing, so she always planned to give her child(ren) everything. She recently revealed her plan to Vogue Magazine saying,
"The CEO is over there."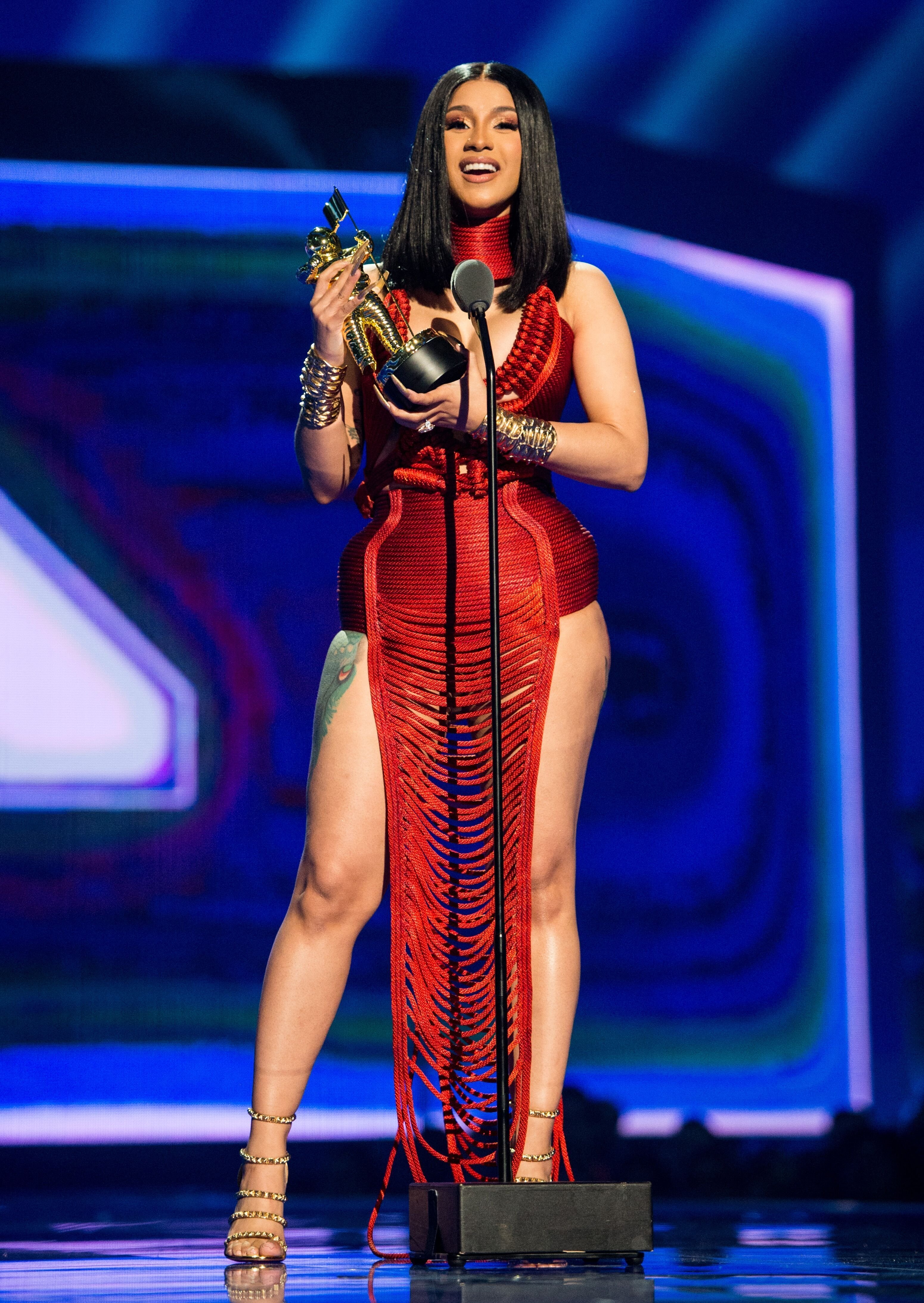 Cardi B at the 2019 MTV Video Music Awards in New Jersey/ Source: Getty Images
The CEO is her daughter — Kulture — who was present at her interview. She shares the little girl with her husband, Offset, and they both plan to launch a clothing line for their little girl. Cardi also
stated
,
"Right, Kulture? I'm [working hard] right now so you could have a good car when you are 18, so you can go to school, and have an apartment I can pay for."
While the rap star and Offset are already building a business empire for their daughter, the "Press" singer noted that she would not stop Kulture from going to college. She plans to support her daughter's dreams.
Cardi, who owns a clothing line on Fashion Nova, plans to raise her daughter with the mentality that she can do anything she wants. To her, her little girl is the "Boss", and she wants her to know it.
She always wanted to be a mom at 25, and although it came later than expected, she is still thankful for it.
The "Bodak Yellow" rapper and the Migos member trademarked their daughter's name in 2018. It covers outfits from shirts, sweaters, jackets, pants, skirts, and footwear.
After the Vogue interview, Cardi wrote a tribute to her daughter on Instagram with these words,
"Happy to share this moment with you, my sweetheart. This is bigger for you [than] for me. You are so special to me."
Motherhood is one role the Grammy-winning rap star has prepared for her entire life. She always wanted to be a mom at 25, and although it came a bit later than expected, she is still thankful for it.
Cardi juggles between her career and her responsibilities as a mom as best as she can. She spent the Christmas holidays with her little girl, Offset, and his children from previous relationships.
In one of the videos shared on her Instagram story, an adorable Kulture refused to get down from her toy ATV. Not even coaxing from her mom could change the little girl's mind.
The little girl has a lot of her mother in her. From the "I Like It" crooner's feisty attitude, to her sweet demeanor, the 1-year-old girl is every bit her mother's daughter.
Cardi acknowledges the similarities between her and her daughter and loves it. The "Ring" rapper's world revolves around Kulture, Offset, and her career, and she protects them fiercely.
Please fill in your e-mail so we can share with you our top stories!