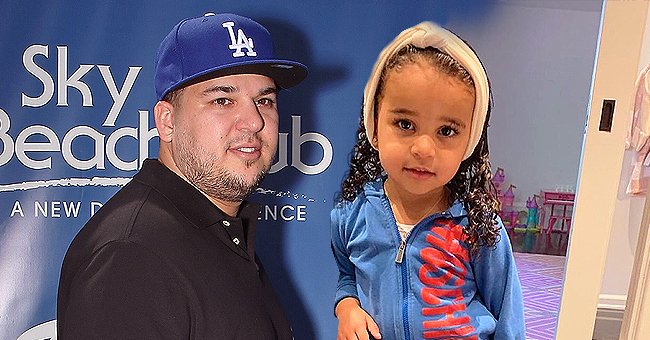 Getty Images
Rob Kardashian Melts Hearts with New Video of Him & Daughter Dream Discussing 'Old Town Road' Lyrics
"Keeping Up With the Kardashians" star, Rob Kardashian, proudly flaunted his daughter, Dream, as he posted a heart-melting clip of a father-daughter conversation.
Dream featured on her dad's Instagram in a video that showed the three-year-old learning the "Old Town Road" lyrics.
A line in the Lil Nas X and Billy Ray Cyrus' song goes, "I got the horses in the back." However, the 3-year-old wanted her dad to sing it her way.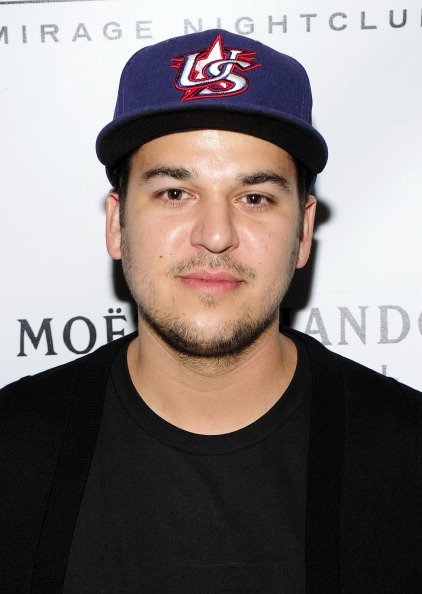 Rob Kardashian at 1 OAK Nightclub at The Mirage Hotel & Casino for a Memorial Day weekend celebration. | Photo:Getty Images
She then asked him to "put the horses in front." This gesture made Rob laugh as he attempted to help his daughter understand the lyrics.
After he corrected Dream, she then asked that he sang the song with the correct words this time. It appears she possesses some manners as she ended her request with a "please." The post was captioned:
The father of one wasn't the only person who found his little princess's actions hilarious, other Instagram fans and even family members took to the comment section with heartwarming words.
Dream' s aunties, Kim Kardashian West and Khloe Kardashian stated that the 3-year-old was admirable and funny.
Chyna's lawyer hinted that there was a gang-up within the Kardashian-Jenner family.
This isn't the first time the daughter and father would be spending some quality time together. In fact, for her last birthday, the 32-year-old threw his princess a luxury Troll-themed birthday party.
Rob, who welcomed Dream with Blac Chyna three years ago, is a single parent who is earnestly seeking sole custody of his daughter. In 2017, he filed a lawsuit against Chyna after a nanny testified to her recklessness. The legal documents read:
"A nanny told me that she was cursed out a lot by the petitioner (Chyna) and told me that the petitioner was drunk a lot, and the nanny was scared. The petitioner would not let the nanny stay there."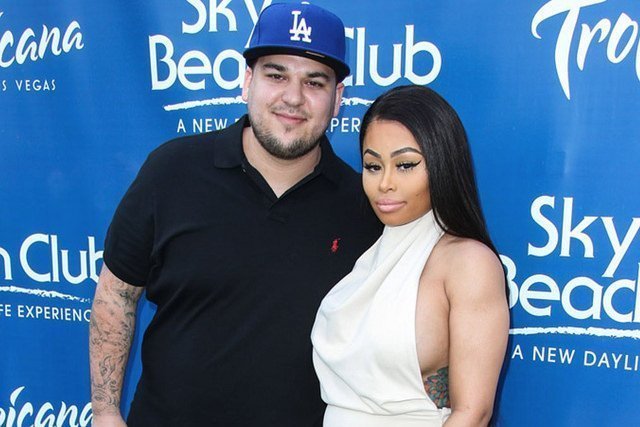 Rob Kardashian and Blac Chyna at the Sky Beach Club at the Tropicana Las Vegas.| Photo:Getty Images
The custody battle began between Rob and Chyna, while Chyna dislodged the claims and strove to have her daughter by her side, the court allowed for split custody between the parents.
A few months later, the pair had a seemingly cordial relationship and went about their co-parenting business; the model also revealed in an interview that as parents, all was well.
Recently, however, Rob filed for a reduced parent time for his ex-lover whose unhealthy drinking habits and violence pose a threat to the wellbeing of his daughter.
Chyna's lawyer, however, hinted that there was a gang-up within the Kardashian-Jenner family to truncate the relationship between mother and daughter.
Please fill in your e-mail so we can share with you our top stories!