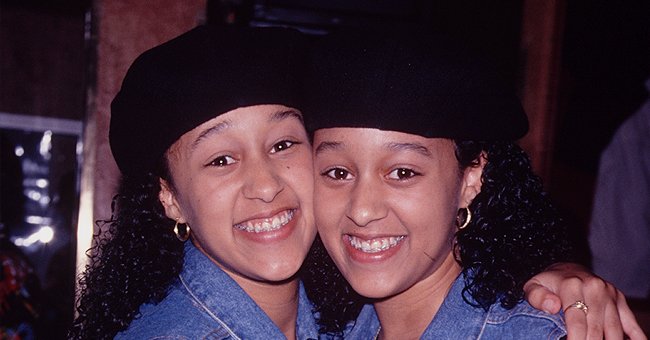 Getty Images
Tia & Tamera Mowry from 'Sister, Sister' Flash Identical Smiles in New Pic & Fans Ask for Show Reboot
The stars of the 90's sitcom, "Sister, Sister," shared their moment with their fans and received questions as to when next they will appear on TV together.
The twin sisters, Tia, and Tamera Mowry, took to their Instagram accounts to post a picture of them hanging out together.
In the photo, Tamera was on the left in an orange-colored shirt while Tia was on the right wearing a black jacket and a black face cap almost covering her face.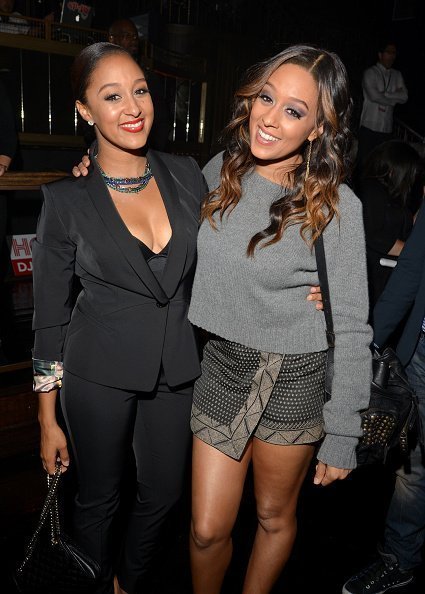 Tamera Mowry-Housley and Tia Mowry-Hardrict at Emerson Theatre on November 4, 2013 in Hollywood, California. | Photo: Getty Images
The womb mates looked stunning as they posed side by side and smiled into the camera. Tia captioned the post, "Caught up with this one! Womb mate."
Tamera, on the other hand, captioned hers, "My sissy. My heart!." They both tagged each other to the posts. Fans of the sisters and the 90's sitcom took to the comment section as well. A fan commented:
"Tell us who we need to contact to get this reboot of Sister, Sister."
While some bombarded them with questions as to when they were going to do a reboot of "Sister, Sister," others pleaded with them to bring the show back or better still do another movie together.
"Can we get new episodes of Sister, Sister, please… I need to hear Go Home Roger!" someone said. "When will y'all do another movie or show" added another.
While they were young, the twins had to go through sibling therapy to help in their communication.
In an interview with "PEOPLE TV," Tia was asked to talk about the frequent questions she got from fans regarding a reboot of "Sister, Sister".
She seemed skeptical about the possibility of a reboot but gave the assurance there would be another project featuring her and her twin. Tia said:
"I hate to say it, but it's kind of dead. Nothing's going on right now, but that doesn't mean that it's not going to happen at all. Never say never. I really believe that my sister and I, we will be doing a project together."
The 41-year-old sisters starred in the 90's American sitcom, "Sister, Sister" at the age of 16. It was about twin girls who were separated from birth and later reunited when they were teenagers.
Since "Sister, Sister" and "17 Again", the twins have not done any recent projects together except their reality show, "Tia and Tamera" which aired from 2011 to 2013.
They have since then gone their separate ways and are doing well in their individual projects. Tia is currently starring in the Netflix sitcom, "Family Reunion" while Tamera co-hosts "The Real."
While they were young, the twins had to go through sibling therapy to help in their communication. Contrary to popular belief, therapy was actually beneficial to them, and they have since become best of friends.
Please fill in your e-mail so we can share with you our top stories!