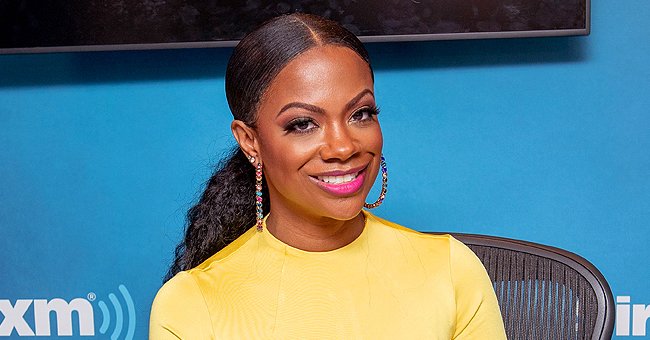 Getty images
Kandi Burruss' Daughter Blaze Melts Hearts in Adorable Pink Llama Print Outfit & White Headband

RHOA star, Kandi Burruss, recently put up a cute photo of her new bundle of joy, Baby Blaze, and the baby girl looked enchanting in her charming baby ensemble.
Kandi Buruss can't get enough of her baby daughter, Blaze, and in a new Instagram post, the celebrity mom showed off the toddler to the delight of fans.
In the photo, Baby Blaze is strapped to her carrier and is all shades of cute as she looked endearing in a Pink Llama printed onesie and a white headband. The photo was shared on the baby's Instagram page and captioned:
"This is the face of a BossBaby."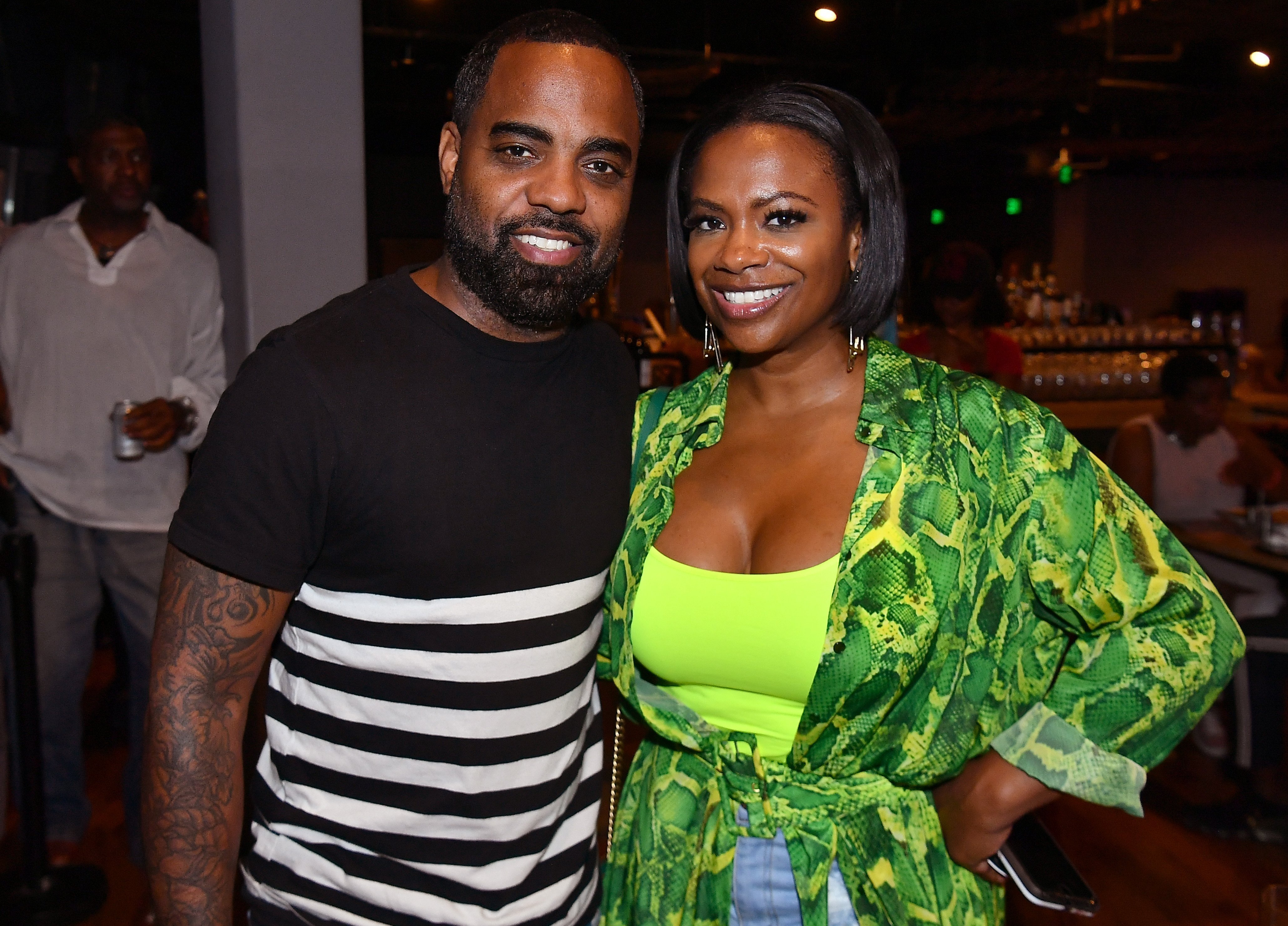 Todd Tucker & Kandi Burruss attend Majic 107.5 After Dark on Sept. 03, 2019 in Atlanta, Georgia | Photo: Getty Images
WHEN DID THE "BOSS BABY" ARRIVE?
The Tucker family welcomed Baby Blaze in November 2019, and few days after, she debuted on Instagram as Burruss shared her name and birth weight to fans alongside a lovely photo of her. Kandi fondly wrote in her caption:
"She's gonna Blaze a path to greatness! @blazetucker is our newest heartbeat."
When the newborn became a month old, the proud mom did not hesitate to share the news with fans as she shared an enchanting photo of Blaze wrapped in a purple swaddle cloth and spilling cuteness on the timeline.
BURUSS HAD HER BABY THROUGH SURROGACY
Kandi was candid and open about having her baby through surrogacy from day one. The reality star even introduced the surrogate mom, Shadina Blunt, on RHOA.
Although there were two babies initially, one didn't make it.
Before choosing the surrogacy option, Kandi was already a mom-of-two and had her second child, Ace, through IVF. The star experienced difficulties with her last pregnancy and ended up opting for surrogacy.
CRITICIZED FOR CHOOSING SURROGACY
Although Buruss was open about having her child through surrogacy, she experienced criticisms. After she introduced her surrogate on the reality show, Kandi said she got a call from a family member who seemed not to approve of it.
According to Kandi, the person had asked her why she preferred not to carry her child in her womb. In her defense, the former Xscape singer made it known that if she didn't have complications, she'd readily carry the pregnancy.
KANDI IS GRATEFUL FOR HER BABY
At the start of it all, Kandi and her supportive spouse, Todd Tucker, were confused about how to handle the surrogacy. But after OB-GYN's Dr. Jackie Walters stepped in, it became a smooth sail for the couple.
Kandi, who had mixed feelings of not being close to her child in a mother-fetus way, was able to pull through by developing a close friendship with her surrogate.
After the arrival of baby Blaze, Kandi was grateful to the woman who made the process bearable. In an appreciation post, Kandi thanked Shadina Blunt, whom she said was a private person but still went ahead to help with her baby.
Although there were two babies initially, one didn't make it. Baby Blaze joins older siblings Riley, Kaela, and Ace in the Burruss-Tucker family.
Please fill in your e-mail so we can share with you our top stories!