Kandi Burruss Shares 1st Photo of Daughter Blaze Tucker after Welcoming the Child via Surrogate
Kandi Burruss' first photo with her newborn daughter reveals their natural connection despite welcoming her via surrogate. She also describes her as her "newest heartbeat."
Kandi Burruss is a mother for the third time with the birth of her daughter with Todd Tucker. 
Kandi found it strange while awaiting the arrival of Blaze because it was the first time she wasn't carrying her own child.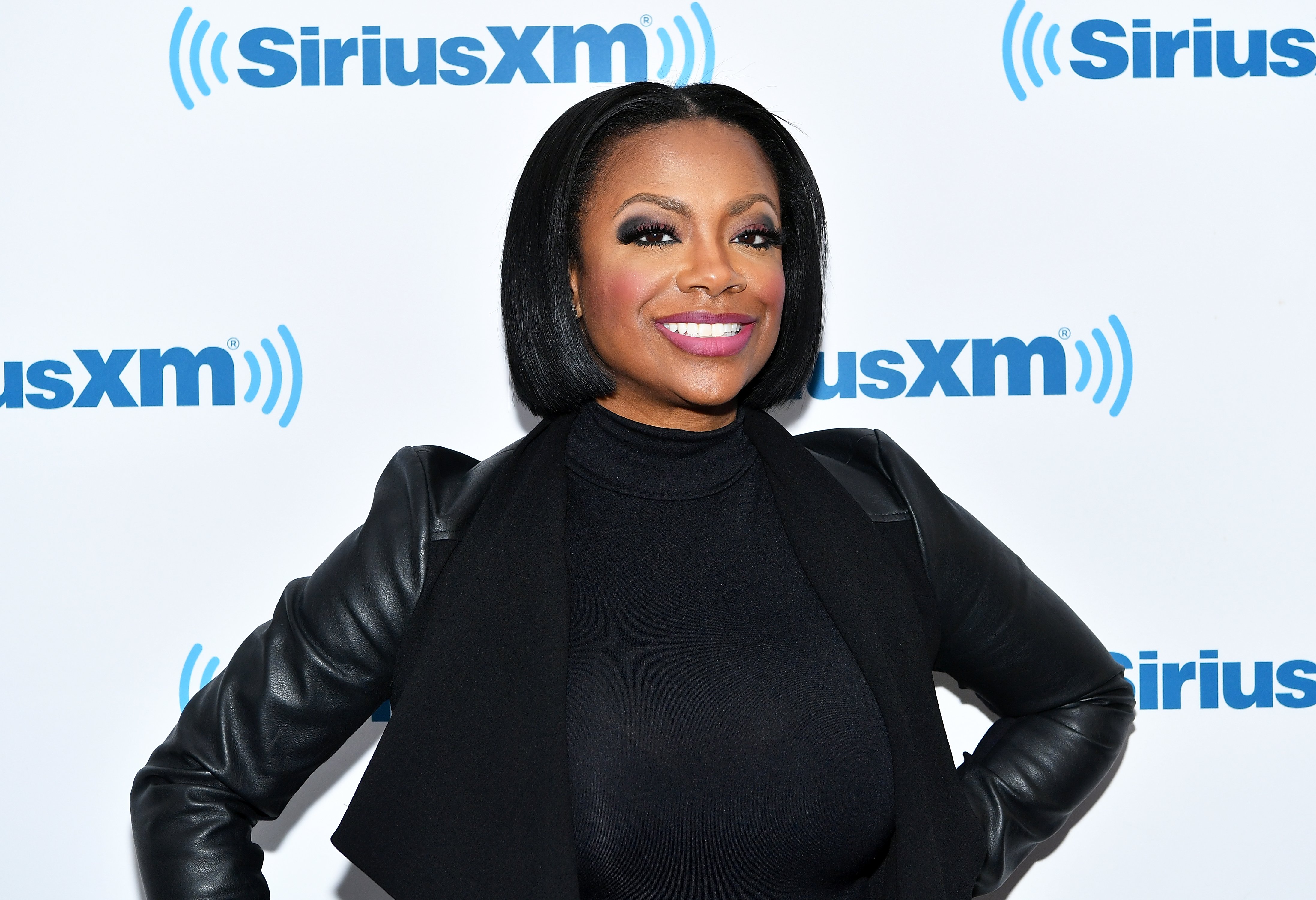 THE BIRTH OF HER ANGEL
Kandi announced the arrival of Blaze Tucker on November 22 and shared the first photo of her little one. "Our little angel is doing well!" she declared. 
Blaze was born via surrogate because Kandi would be at high-risk if she carried her herself. She already had a high-risk pregnancy with Ace, her first child with Todd who was conceived via IVF. That with her history with fibroids characterized by noncancerous growths in her uterus made her decide to opt for surrogacy this time.
HER PREVIOUS CONCERNS ABOUT SURROGACY
Kandi found it strange while awaiting the arrival of Blaze because it was the first time she wasn't carrying her own child. She confessed to the Daily Dish, 
"Todd and I are both nervous about it. I think it's easier for Todd to handle or deal with because as a man he's used to somebody else carrying the baby. But for me, it's a little bit harder for me to deal with the thought because I'm supposed to carry my own kids in my mind."
Kandi found solace in Andy Cohen who himself welcomed son Benjamin via surrogate. He assured the "Real Housewives of Atlanta" star that while her surrogate will bring her child into this world, it doesn't erase the fact that she's the mother.
BLAZING THROUGH HER "NEWEST HEARTBEAT"
With the arrival of Blaze, Kandi celebrated their natural connection by sharing the first photo of mother and daughter holding hands. In the pic, a small portion of Blaze's head is showing but with a full view of her tiny hand grasping her mother's finger.  Kandi revealed,
"She was born yesterday 11-22-19 at 6:54pm. 8lbs & 1oz!" 
She added,
"Her name is Blaze Tucker. Thank you to everyone for the love & well wishes! She's gonna Blaze a path to greatness! @blazetucker is our newest heartbeat."
In a separate photo, Kandi thanked her surrogate, Shadina Blunt "for helping us bring our beautiful baby girl into the world." Kandi, Ace, and her OBGYN, Dr. Jackie Walters joined Shadina for a photo on her hospital bed. 
WHEN TWO BECAME ONE
Kandi first shared that her surrogate was originally having twins but later revealed the other embryo didn't make it. She admitted she was sad in the beginning but was just grateful that one survived. 
Blaze is Kandi's third child. She also has an older daughter, Riley who's 17. Riley is her daughter with her ex, Russell Spencer.
Congratulations to the Tuckers!