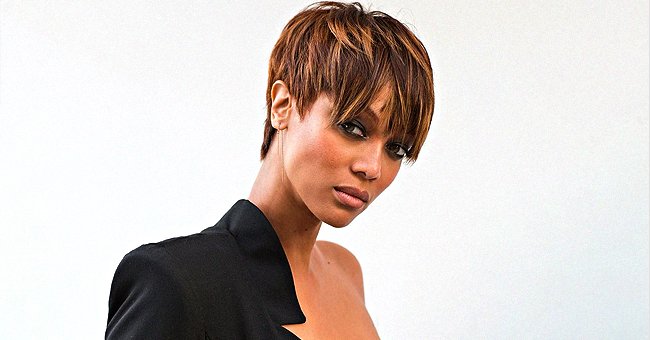 Instagram/tyrabanks
Tyra Banks Lashes out at Beauty & Fashion Industry in Promo Video of New Business Venture ModelLand
Tyra Banks fired on all cylinders when she roasted the beauty and fashion industry during a passionate speech to promote her new business venture, ModelLand.
In a video titled "The UpriXing Begins," the 46-year-old candidly addressed issues she experienced in the industry. In what resembled an argument between two people, Tyra ranted:
"It's always something with you. I was too skinny, then I was too fat, then my [expletive] was too big — oh, but you all about that now, huh?!"
She continued by urging the industry to stop lying because she can see who they follow on social media. Back in the 1990s, they "loved" her, but even then, appearances were deceiving.
The model recalled how she would get less time during the winter because her skin "looked better on your arm in summer." Tyra also shared that she had to mix her own makeup; otherwise, she'd be made to look like an "ashy clown."
TYRA'S CHANGE IN PERSPECTIVE
Totally riled up at this point, Tyra angrily shared how she frequently had to change her hair. If she didn't, she wouldn't get any work.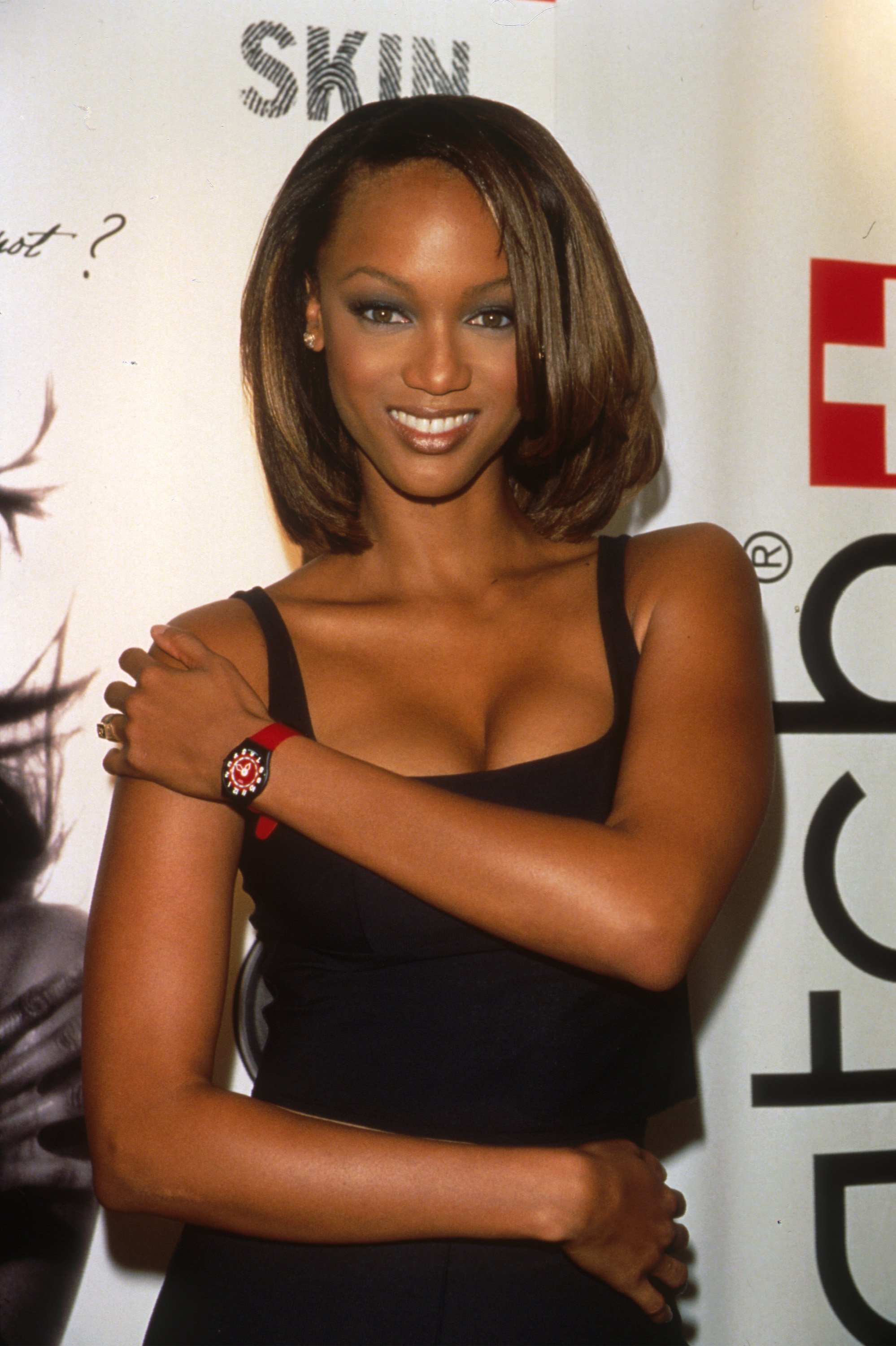 Tyra Banks promotes the new Swatch "Skin" October 23, 1997, in New York City. | Source: Getty Images.
Through the anger, the model then yelled that she didn't let those setbacks get her down, as she said:
"It's too late because today, I am wise enough to know my beauty is not defined by you."
Tyra sees beauty as something that comes in every form, shape, and size possible, and she added that for as long as the industry tries to convince people otherwise, they would continue to fail.
The industry's "oppression" in the way they make people feel bad about their appearance is something Tyra said she would fight "every single day," because the time has come for "payback."
THE REASON TYRA STOPPED MODELING
At one point in her career, Tyra became one of the most powerful models worldwide. As a pioneer for people of color, Tyra became the first African American woman to fly solo on the covers of Sports Illustrated's swimsuit issue and GQ.
In 2005, Tyra declared the end of her modeling career because she "wanted to go out on top." Without ceremony, she opted out of the renewal of a massive three-year contract with Victoria's Secret.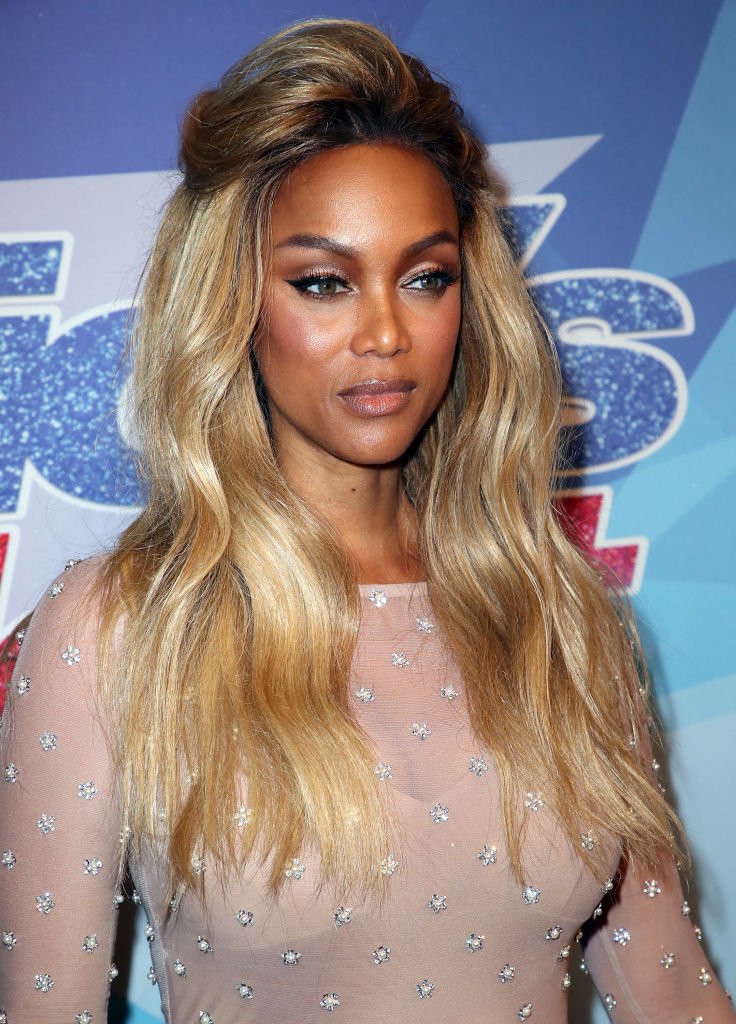 Tyra Banks attends NBC's "America's Got Talent" season 12 finale at Dolby Theatre on September 20, 2017, in Hollywood, California. | Source: Getty Images.
OTHER FASHION BASED PROJECTS FOLLOWED
The following couple of years had Tyra jumping between flopped television productions, including "The Tyra Banks Show," and "America's Next Top Model," which got the axed in 2015 before it made a comeback two years later.
With the idea to deliver expert fashion and beauty tips, Tyra partnered with Demand Media in 2011 to launch the website TypeF.
She enlisted top talent to help the website off the ground, but according to The Washington Post, Demand Media had a reputation for sub-par journalism. Two years after launching TypeF, the lack of new content had subscribers down to only 12,000, and it consequently folded.
TYRA BRIEFLY RETURNED TO MODELING
However, last year Tyra Banks temporarily stepped out of modeling retirement to grace the cover of Sports Illustrated's Swimsuit Issue for the third time in her life.
When asked why she made the decision, Tyra explained that the magazine changed her life when she appeared on the cover the first time.
Up until that point, Tyra mostly worked in high fashion. Although she was a big name in the industry by then, it is her first Sports Illustrated cover that made her a household name.
Please fill in your e-mail so we can share with you our top stories!