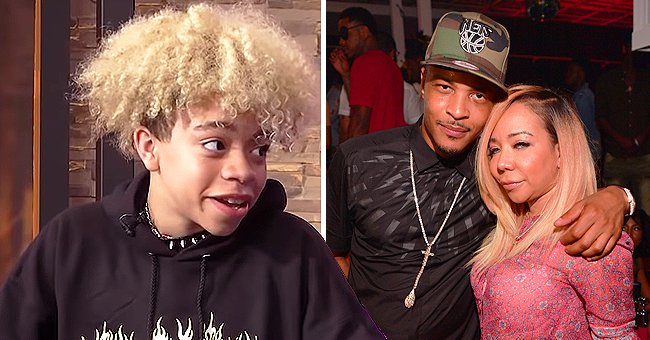 GettyImages YouTube/Sister Circle TV
TI & Tiny's Son King Reportedly Got into School Bathroom Fight to Defend His Mom's Honor
The Harris family was recently in the news after T.I and Tiny's son, King Harris, got into a brawl with another boy in his school's bathroom.
The internet was abuzz after a video of A-list rapper, T.I.'s son surfaced on the internet. The video showed him in a physical exchange with one of his peers. The fight allegedly broke out after King asked the boy to pull off his shirt as he felt it was a bruise to his mom, Tiny's dignity.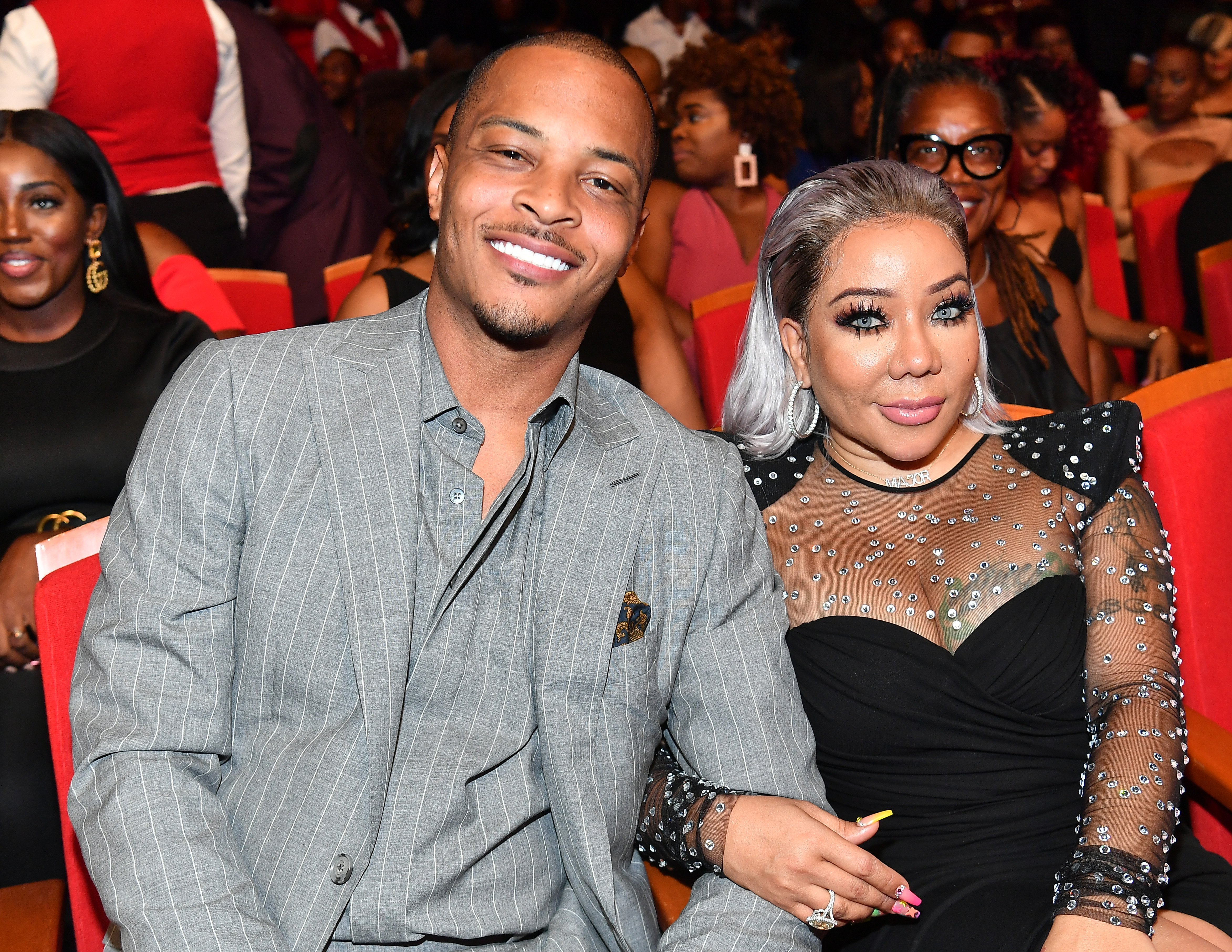 T.I. and Tameka "Tiny" Harris attend 2019 Black Music Honors at Cobb Energy Performing Arts Centre on September 05, 2019|Photo: Getty Images
KING GOT HIS MOM'S BACK
The shirt in question represented and honored rapper Kodak, and this must have sparked some defense stance in the young Harris as he told the boy to take it off. King's sister, Zonnique said in a video:
"King ended up telling him, 'You disrespecting my mama, you can't wear that."
Last year, Kodak Black was engaged in a feud with the family, and he used several insulting words on Tiny while going on to claim that he was a better rapper than T.I.
It all started with the 22-year-old rap artiste talking about late Nipsey Hussle's partner, Lauren London, as he mentioned that he gives her a year to stop mourning. T.I disapproved of the statement and asked K.D. to rectify the utterances, but it only burgeoned into a full-blown feud.
ZONNIQUE DEFENDS HER BROTHER
After the viral altercation between King and his classmate, Zonnique took to her Instagram page, where she relayed the whole story to fans in a live video.
The youngster shared that he was only hit once.
The R & B singer explained that her little brother was only trying to defend their mom's dignity when he engaged his classmate in a fight.
WHAT KING HAS TO SAY
She added that the boy in question said he wanted to oblige, but because King kept pushing, his resolve instead became stronger. Zonnique stated that the rumor that King was bested in the fight was not valid. She also made it known that King got suspended from school.
The subject of discussion himself made a video where he came out clean while informing fans about the details of the viral brawl. While taking the camera close to his face and showing his skin, King said:
"It looked like he hit me a couple of times, but on God, you don't see nothing on my face."
The youngster shared that he was only hit once, after which he showed a bruise on one side of his face. One out of seven children born to T.I Tip Harris and Tiny, King, has shown that his mom's dignity is his utmost priority.
Please fill in your e-mail so we can share with you our top stories!