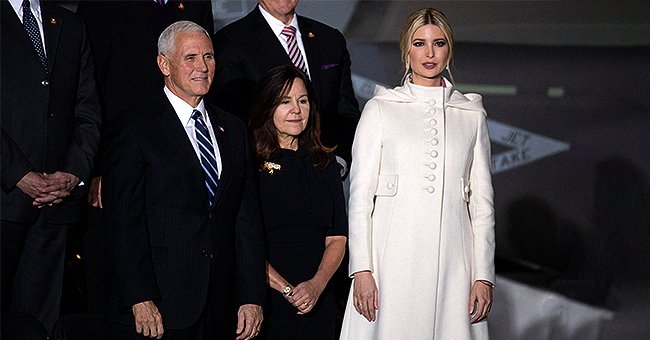 Getty Images
Ivanka Trump Pairs Blue Pantsuit with Elegant Cream Coat at World Economic Forum in Davos
Ivanka Trump looked stylishly gorgeous in her blue pantsuit, and cream-colored Gucci coat during her appearance at the World Economic Forum in Davos, Switzerland.
While attending the World summit, the daughter of the American President donned adorable outfits, looking both chic and smart for the day's job.
Apart from rocking a blue-colored trouser, the White House senior adviser wore sleek blue pumps and had her face lit in an adorable make-up.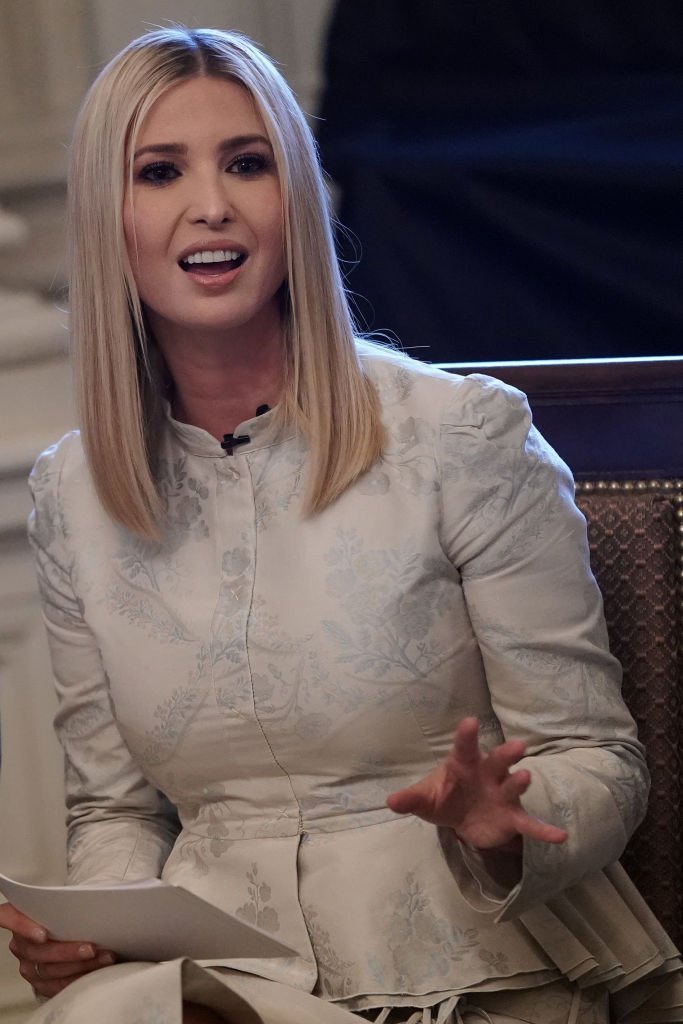 Ivanka Trump attends the one-year celebration of President Donald Trump's Pledge to America's Workers in July 2019 at the White House | Photo: Getty Images
The 38-year-old then gave a speech at the ceremony; she centered on her father's initiative to implement a healthier workforce for a better generation.
A post on World Economic Forum's social media captured her speech, and the handle briefed internet users on the details. It read:
"@Ivanka Trump says the USA has pledged to ensure almost 15 million students and workers have the necessary skills to succeed in today and tomorrow's job market."
Ivanka's declaration didn't go down well with the American people; many online rants sprung up to combat her claims. A few Twitter users expressed that she is unqualified to represent the country on such a platform.
It isn't the first time the senior adviser will be coming under the reeks of Americans. Following the expenses incurred from her fashionable lifestyle and luxurious living, she's always been the center for backlashes.
Reports, however, stated that her movements in rental automobiles cost a whopping sum; likewise, she stays in hotels.
It doesn't bother the 38-year-old who is gunning for a better financial wellness program for the youths of her country.
Before the Davos Forum, she also took a trip to see the Atlantan Governor, Brian Kemp, to focus on a prevalent problem in the country, "trafficking." Her visit came after Governor Kemp tweeted:
"Every day, innocent children are bought and sold in Georgia. Under the leadership of @GAFirstLady and the GRACE Commission, we are working to change that."
Ivanka's visit saw her discussing with the Governor of the State, as well as other concerned politicians such as Senator Kelly Loeffler.
Whether it's a forum involving other countries or an in-house round table discussion, the senior adviser has shown that she is concerned with the issues of her country.
Reports, however, stated that her movements in rental automobiles cost a whopping sum; likewise, she stays in hotels.
Her husband, Jared Kushner, is also a President Aide like his wife and tries to support his wife with his presence at the events which she attends.
Please fill in your e-mail so we can share with you our top stories!