Kate Middleton Wears Gold Pendant Necklace That Is a Special Tribute to Her Three Children
On Wednesday, January 22, 2020, Duchess Kate was seen out-and-about doing her royal duties while wearing a unique piece of jewelry that had a special significance to her family.
Kate, 38, visited the Ely and Caerau Children's Centre in Cardiff, Wales this week. Around her neck, a personalized gold Midnight Moon necklace from Daniella Draper was visible.
According to "The Daily Mail," the accessory cost over $1,400. The piece of jewelry was engraved with the letters "G," "C," and "L."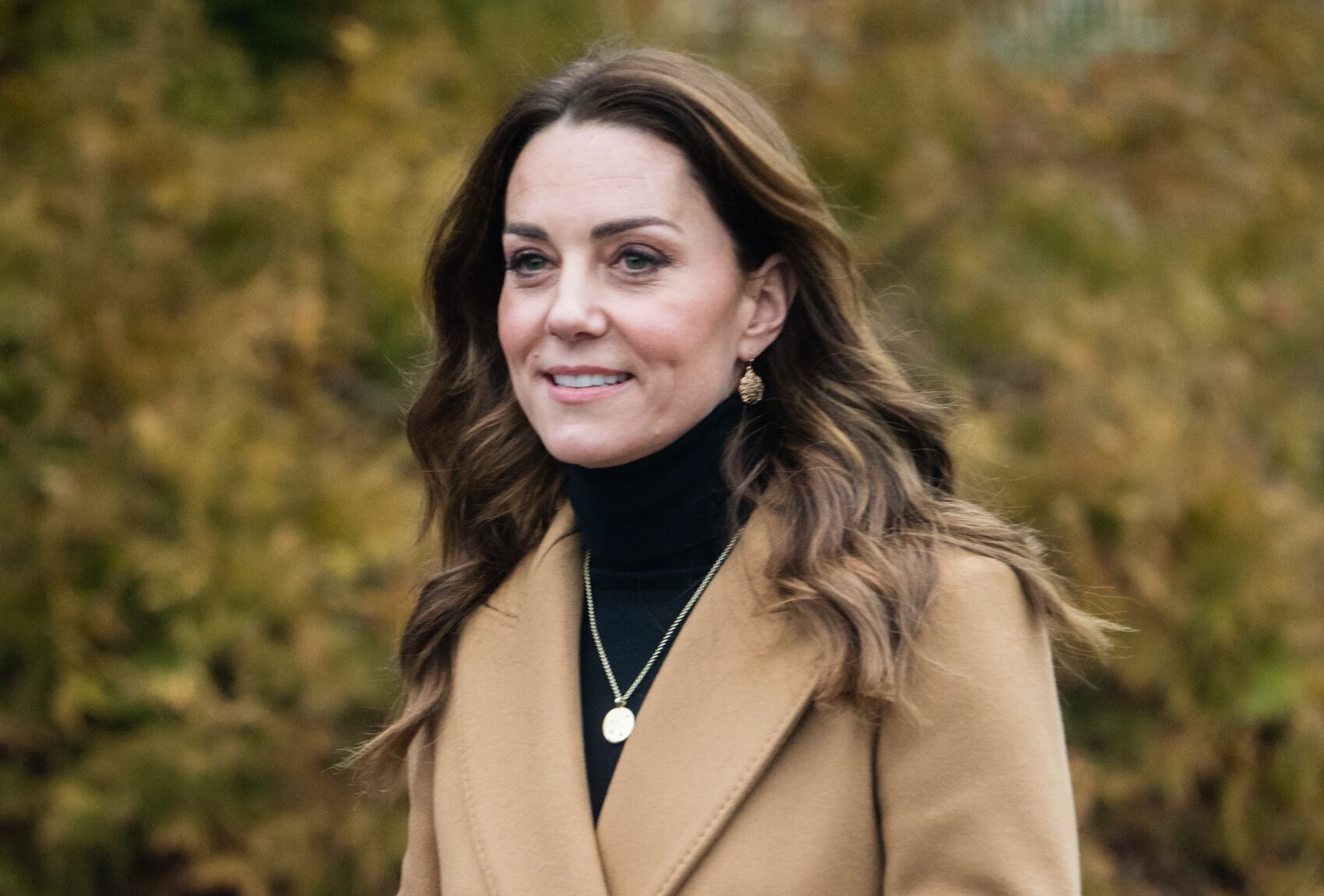 Kate wears necklace with kid's initials
The publication revealed that the letters were the initials of her three children son Prince George, 6, daughter Princess Charlotte, 4, and son Prince Louis, 1.
The gold pendant also featured three stars which are also presumably linked to her trio of children. The Duchess of Cambridge wore a black turtleneck sweater, a leopard print skirt from Zara, and a limited edition buttoned cashmere/wool camel coat from Massimo Dutti.
Her Royal visit to Wales
She kept extra warm in a pair of black suede Ralph Lauren platform boots. The royal also accessorized with a pair of earrings.
Duchess Kate was in the Welsh Capital for her second visit during her 24-hour three-leg trip around Britain. She was there to launch a landmark survey on early childhood development.
Taking part in her Royal duties
While visiting the children's center, Kate spoke with a few of the parents and promoted her new groundbreaking survey on the early years of children's' lives. She also took part in a baby sensory class to learn more about the support the parents received at the center.
Later on the same day, the Duchess of Cambridge visited HM Prison Send in Surrey. She met with women who were receiving help in their rehabilitation from The Forward Trust.
Kate one lived in Wales
Kate and her husband Prince William lived in Wales when they were first married. At the time, the Duke of Cambridge was stationed there with the Royal Air Force.
Duchess recalls George's birth
The Duchess shared how it was "nice" to return to Wales. She also revealed that she gave birth to George "in the middle of Anglesey" where she felt "so isolated, so cut off."
Kate was alone with George
Kate explained that she didn't have any family members around and her husband was working night shifts at the time. The recollection made her wish that the center had been around then.