People: Kate Middleton Complimented Little Girl on Her Hairstyle as She Helped Children Pick out Christmas Trees
Kate Middleton compliments an eight-year-old girl on her curly hair and reveals that she is interested in trying to replicate the style later when she gets home.
A hair makeover could be in the works for a member of the royal family. Kate Middleton's interest in a new hairstyle was sparked when she complimented 8-year-old Aleigha on her curly hair. 
She met the young girl during an afternoon of Christmas tree hunting, letter writing to Santa Claus, and craft-making, with the Family Action Charity, at Peterley Manor Farm.
It was announced by the palace that after the Queen has been working with the patronage for 65 years, she has decided to pass the patronage to Kate. 
The charity was established in 1869 and provides various forms of practical, financial, and emotional support to families going through difficult times.
Her Majesty The Queen has passed the patronage to The Duchess having held the role for over 65 years. Her Majesty took the patronage over from Queen Mary in 1953.
@family_action was founded in 1869 to help families in difficulty by giving them practical help and support. pic.twitter.com/wQkYygrk9m

— The Duke and Duchess of Cambridge (@KensingtonRoyal) December 4, 2019
Sources have told PEOPLE that Kate is "starting to find her voice" as she becomes more involved and confident in her royal duties. In light of her recent engagement, Kensington Palace revealed:
"The new patronage aligns with The Duchess's longstanding work on the early years, and the importance of supporting children and families during this seminal period of their lives."
Kate, who remained hands-on, helping to lift trees and walking hand-in-hand with the children, made time for small chat with the people around her. Recalling her conversation with the Duchess about her curly hair, Aleigha reveals:
"She said that my hair was nice and said, 'How did you do it?' I said I put lots of plaits [braids] in it and she said she might try it tonight."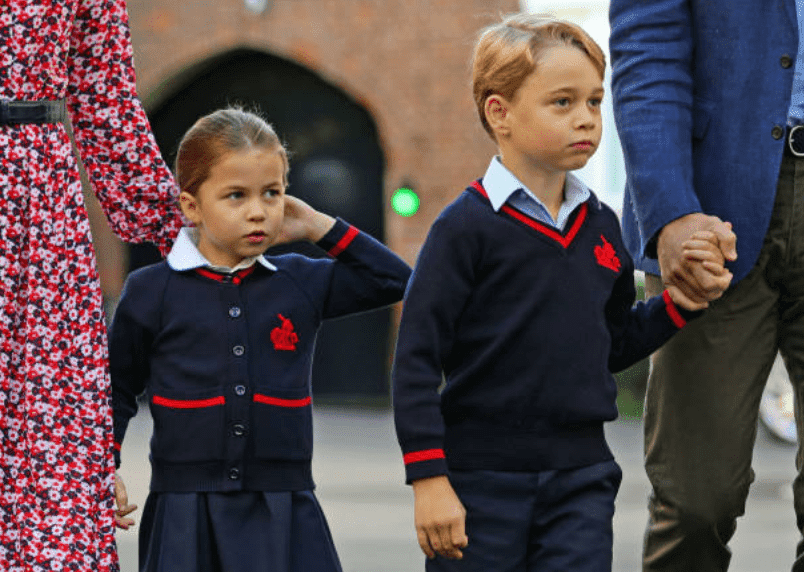 Oddly enough, Kate is likely to keep to her word about testing out Aleigha's trick to keeping curly hair because she has shown interest in the past.
In February, she showed off her hair braiding skills on a young theatre performer at Cinemagic charity.
🎞 The Duchess of Cambridge joins a @Cinemagic make-up demonstration and storyboard masterclass demonstration with children from Malvern Primary School #RoyalVisitNI pic.twitter.com/JkKqeHVahN

— The Duke and Duchess of Cambridge (@KensingtonRoyal) February 28, 2019
One person who won't be joining her in an evening of hair braiding is her husband, Prince William. During a previous visit at Blackpool park, he revealed that the only hair he can braid is Charlotte's ponytail.
William joked to a group parents that it was a "nightmare" trying to learn the technique after watching a YouTube tutorial.