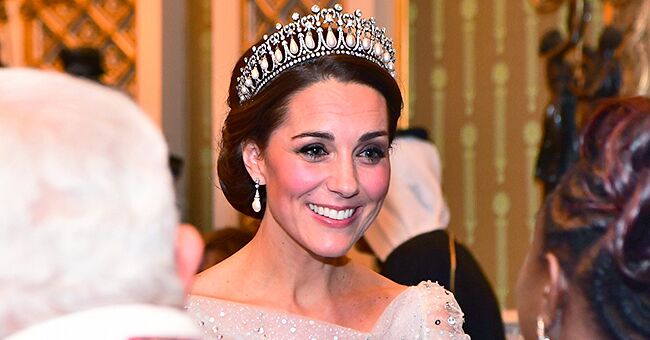 Getty Images
Duchess Kate Middleton Is Reportedly 'Finding Her Voice' before Becoming the Queen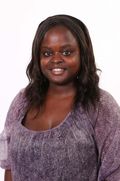 Multiple sources believe Kate Middleton is succeeding in working towards establishing herself in the royal family. It is revealed to PEOPLE, she is on the path to be the future Queen.
This week's cover story for PEOPLE, reveals that sources close to the royal family believe the Duchess of Cambridge, Kate Middleton "is finding her voice." Many people indicate that she is gaining more confidence in her ability to cement her role as the future Queen of England.
Speaking to PEOPLE, sources have observed that she has changed since becoming a wife and mother to three children. It is revealed that these roles in Middleton's life have shaped her public persona and influenced her passions. A family source explains:
"She is now more open with what she wants to say, and funnily enough, she is more relaxed as well."
Since marrying Prince William in 2011, Middleton has been supporting causes focused on childhood development and parenthood. It is reported that she has taken a more active role in supporting communities and her royal patronages related to these causes.
Representing a child protection charity, which Middleton has worked with, the director of strategy at the National Society for the Prevention of Cruelty to Children, Kate Stanley reveals:
"The Duchess wouldn't just join us, she would stay for the whole meeting."
Taking on a more active role with her royal duties, sources also claim Middleton is writing most of her own speeches. Middleton who has admitted to being shy has some observers noticing a change in her confidence and her delivery when she speaks in public.
Taking a lesson from her own life, Middleton has been focusing on encouraging children to play outdoors more. By creating communal gardens, that are similar to the ones her own children play in, she feels it is beneficial for mental and physical development.
During a recent unveiling of a third "Back to Nature" permanent garden, one observer points out how she has noticed a change in the presentation of Middleton speech, saying;
"I was really struck by how much more confident Kate is at public speaking. Today's engagement was very her, and she was in her relaxed element, but I remember when her elocution lessons left her with strangled vowels & v nervous delivery. Lovely job today."
In her speech for the garden unveiling, at the Nature festival at RHS Wisely, she shares a personal message saying:
"As a parent, I have learned just how important it is to foster our children's development, in all areas, not just physical, as soon as they are born."
As she is groomed to become Queen, relying on her personal life has helped Middleton become a more relatable public figure.
Prince William is second in line to the throne, behind his father, Prince Charles. When Prince Charles is made King, Middleton's royal title will change from the Duchess of Cambridge to the Princess of Wales. This title will remain as she waits to inherit the role of Queen.
Please fill in your e-mail so we can share with you our top stories!